John Elway recently stepped down as the Broncos' general manager, though he is now serving as the franchise's president of football operations. But the former Super Bowl-winning executive and quarterback is eyeing a higher-profile post with the team.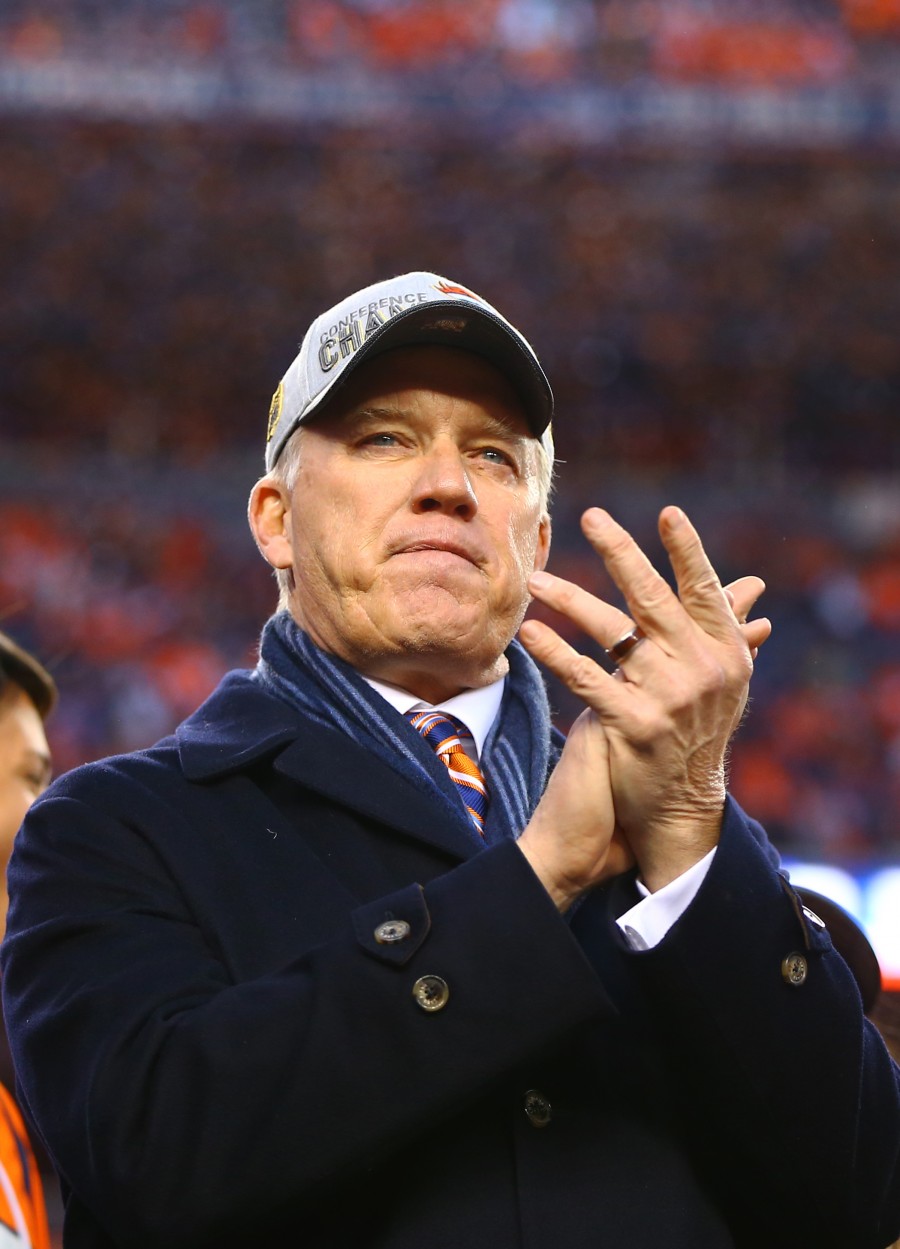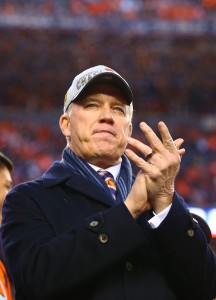 If the Broncos are to be sold, Elway is interested in assembling an ownership group to buy the franchise, Mike Klis of 9News reports. This comes shortly after a report indicated Peyton Manning is interested in doing the same. While it is not certain the Broncos' two Super Bowl-winning QBs wouldn't team up, an either/or situation may be in the cards — should the team end up being sold. A sale is eventually expected.
[RELATED: Pat Bowlen Trustees Receiving Offers For Broncos?]
Elway's interest runs counter to his statement shortly after Pat Bowlen's 2019 death, when the then-GM said he was not eyeing an ownership role with the Broncos. No longer running the team's personnel department, Elway indeed appears interested now.
Elway, 61, has extensive business experience in Denver and, prior to returning to the Broncos in a GM role just more than 10 years ago, operated as co-owner of the Colorado Crush of the Arena Football League from the franchise's 2002 inception until 2008. Manning is believed to be interested in a role that would allow him to potentially work in personnel; Elway already held such a post for 10 years. He hired George Paton to take his place as GM in January.
The Broncos' former GM has begun preparations for a run as a minority investor, Klis notes, adding no sale will occur before the 2021 season ends. The Pat Bowlen Trust is currently running the Broncos, but squabbles between the siblings have led to a sale entering into the equation. The NFL's preference has been for Brittany Bowlen, Pat's youngest daughter, to run the team. That reality may be on the verge of being scuttled, opening the door to what could be a fascinating pursuit pitting Elway and Manning — both current Denver residents — against one another. Forbes recently valued the Broncos at $3.75 billion. This will certainly force the retired QBs to link up with deeper-pocketed buyers. Hurdles remain, of course, as a sale is not certain.
Additionally, the trial to determine whether the estate of Edgar Kaiser, the team's owner before selling to Pat Bowlen in 1984, has the right of first refusal regarding a sale began Wednesday, Klis adds. An attorney representing the Broncos argued the parties' agreement should be off since both Kasier and Bowlen died — Kaiser in 2012, Bowlen in 2019. Kaiser lost two previous attempts to execute his right of first refusal.
Photo courtesy of USA Today Sports Images.