Despite Julian Edelman announcing his retirement last month, rumors will continue to persist about a potential reunion with Tom Brady. This theory has always seemed unlikely, but it certainly isn't impossible. After all, Brady managed to coax Rob Gronkowski out of retirement to join Tampa Bay, and he also recruited Antonio Brown despite the team already having Chris Godwin and Mike Evans on the roster.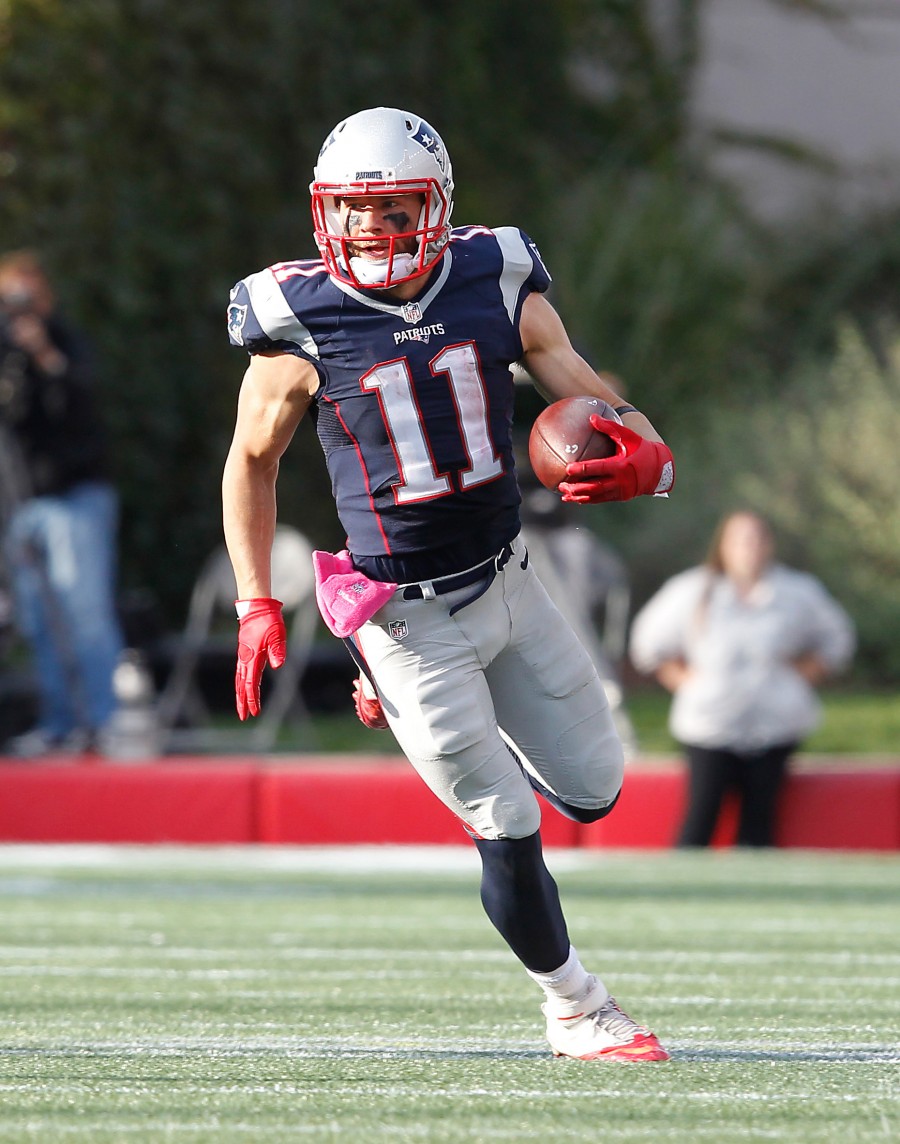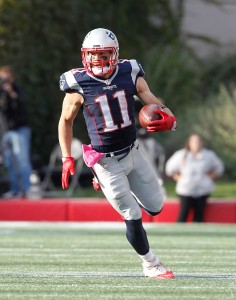 So, would anyone really be shocked if Edelman ultimately joined the Buccaneers? Probably not. However, the long-time Patriots receiver did his best to quiet the rumblings during a recent appearance on the Michael Irvin Podcast, stating that he's a "one-team guy."
"My knees breaking down, I'm not gonna sit here, you know, I got everything I wanted," Edelman explained (via NFL.com's Nick Shook). "I got three rings, played in a magical dynasty, with an unbelievable franchise coach, best quarterback of all time, like, yo, I'm not a greedy guy. I played to win, I played to compete, I don't need anything else to prove. I'm good with what I did, I left it all out on the field."
Edelman was limited to only six games this past season as he dealt with a knee injury, so a potential return would obviously hang on the wideout's health. Plus, as the 34-year-old noted, there's not much more he can do to add to his resume; Edelman won three rings and a Super Bowl MVP, and he ranks second all-time in receiving yards and receptions. Assuming his career has come to an end, the former seventh-round pick finished his career with 36 regular-season touchdowns, all via Brady. The future Hall of Famer quarterback has tossed 581 touchdowns during his career, with Edelman ranking third among Brady's all-time touchdown connections (behind Gronkowski and Randy Moss).
Considering those accolades, will Edelman eventually find him in the Hall of Fame? That's not a concern to the retired receiver, who noted he's focused on his new gig as a member of Inside the NFL.
"I'm not here to make a case, man," Edelman said. "I didn't play the game to be in the Hall. … It's an honor to even be mentioned. You know and if something happens, something happens, you know I'm not gonna be worrying about that, I'mma be worrying about my new job here on Inside the NFL."
Photo courtesy of USA Today Sports Images.