Cairo Santos is sticking around Chicago. The Bears have signed the impending free agent kicker to a new five-year deal, reports Brad Biggs of the Chicago Tribune (via Twitter).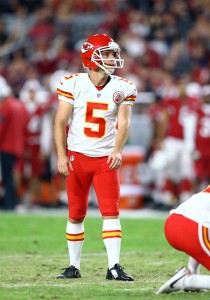 The deal is worth $16MM and has a maximum value of $17.5MM, according to Biggs. However, the final two years of the deal are voidable, effectively making it a three-year, $9MM deal (with a max value of $11MM). The entire deal includes $4.575MM in guaranteed money, per NFL Network's Mike Garafolo (via Twitter).
Santos initially joined the Bears last offseason, but he was cut at the end of preseason. He quickly rejoined the team when kicker Eddy Pineiro landed on IR, and Santos proceeded to put forth one of the best kicking seasons in franchise history. The 29-year-old connected on 3o of his 32 field goal attempts, leading to a franchise-best field goal percentage (93.8). He also set the franchise mark in consecutive field goals made, connecting on 27-straight during the 2020 campaign.
Santos spent the first three-plus seasons of his career with the Chiefs, but he's bounced around the NFL since getting dumped during the 2017 season. He had a previous stint with the Bears to finish his 2017 campaign, and he's since spent time with the Jets, Rams, Buccaneers, and Titans. The kicker's recent inconsistency (he made only 68.8% of his kicks between the 2017 and 2019 seasons) explains why he hasn't been able to find a steady gig, but it sounds like he's found a home in Chicago. Similarly, the Bears have finally found an answer at kicker, at least for the next few seasons. As Biggs writes, the Bears have had a carousel at the position since letting go of Robbie Gould in 2016.