OCTOBER 2: Badgley will serve as the Bears' kicker for Week 4. Santos has been ruled out (Twitter link via Brad Biggs of the Chicago Tribune).
OCTOBER 1, 12:03pm: The Bears signed Badgley to their practice squad but bumped him to their active roster via a gameday elevation maneuver. Both Badgley and Santos are on Chicago's Week 4 roster. Badgley would revert to the Bears' P-squad following their Giants matchup. Santos is not flying with the Bears to New York, though a separate flight — as he remains questionable to play — could conceivably commence later.
OCTOBER 1, 10:53am: Michael Badgley's two-workout week will produce a gig. The Bears are adding the veteran kicker Saturday, according to his agent (on Twitter).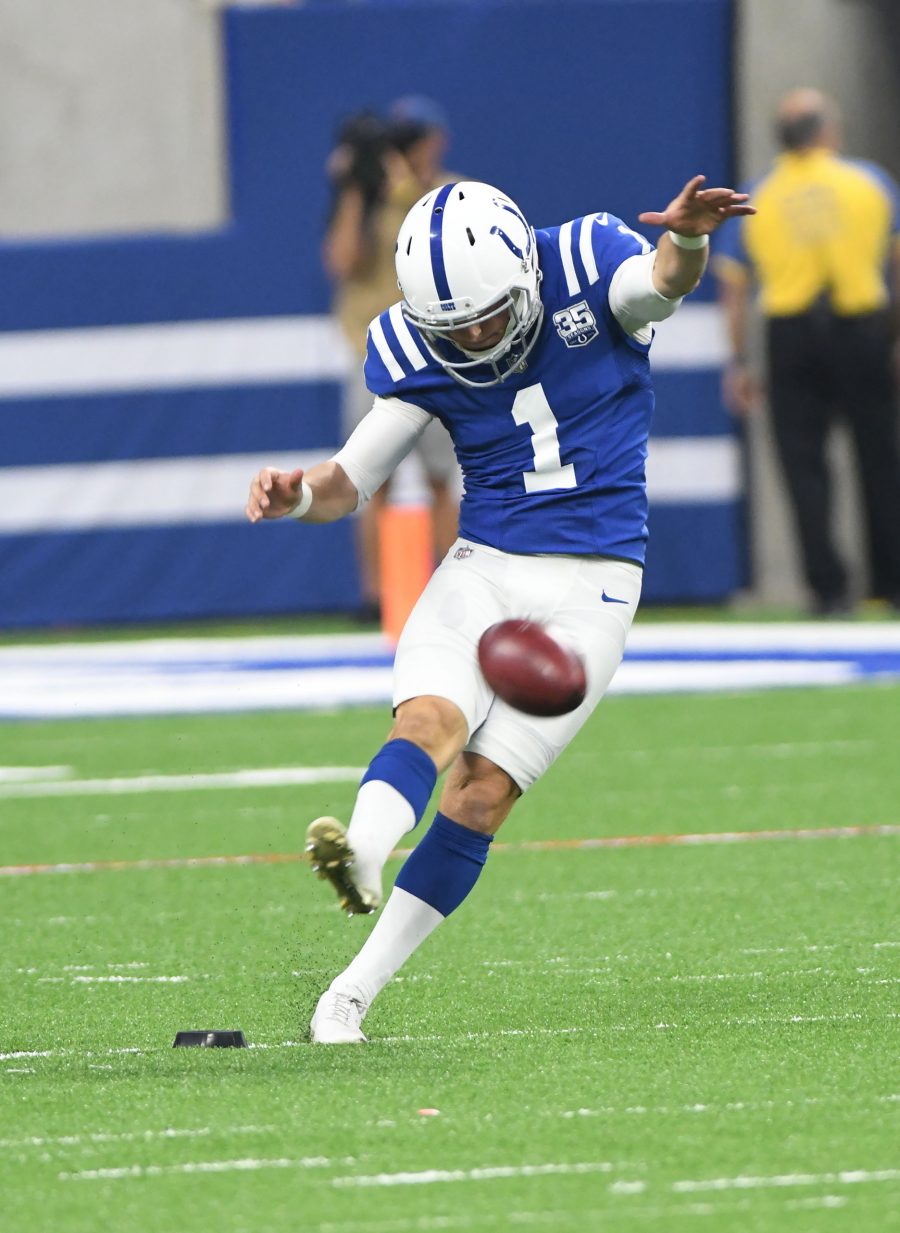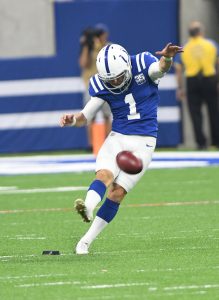 Joining Josh Lambo and Brian Johnson in working out for the Bears on Friday, Badgley may soon be in position to kick with his new team. Cairo Santos was away from the team Thursday and Friday for personal reasons. With the Bears not having a kicker on their practice squad, they needed to scan the market quickly. If this is a P-squad deal for Badgley, the Bears have until this afternoon to promote him to their active roster — if Santos is indeed out of the picture for Week 4.
This will be Badgley's first gig since last season, when he kicked in 12 games for the Colts. The former Chargers primary option began his 2021 slate with the Titans, but they moved on after one game. Badgley still found his way to Indianapolis after Rodrigo Blankenship's injury. After missing a Week 1 field goal in Tennessee and misfiring on an extra point with Tennessee, Badgley was better as a Colt. He went 18-for-21 on field goals and 39-for-39 on PATs during his Indy stay.
Badgley, 27, began his career as a Colts UDFA in 2018 but ended up beginning his in-game career in Los Angeles. The ex-Miami Hurricane ended up replacing Caleb Sturgis with the Chargers later in 2018 and kicked with Los Angeles for three seasons. Injury issues plagued the Money Badger in 2019, when he missed eight games, and he missed nine field goals (24-for-33) in 2020. The Bolts moved on in 2021, waiving Badgley after training camp.
The Bears have Santos signed to a three-year, $9MM deal, one that runs through the 2024 season. Santos, 30, has been Chicago's primary kicker since 2020. Badgley also worked out for the Chiefs this week, but Kansas City went with Matthew Wright as its latest Harrison Butker fill-in option.