Nearly five years ago, the Texans traded T.J. Yates in order to acquire Akeem Dent. In 2015, they became teammates after Yates re-signed in Houston. The duo will now begin their coaching careers on the same sideline.
The Texans announced Yates and Dent will be part of their staff, joining former standout Houston linebacker Brian Cushing in transitioning to coaching with the franchise. Both Yates and Dent will start at the bottom, the former quarterback joining the team as an offensive assistant and ex-linebacker signing on as a defensive assistant.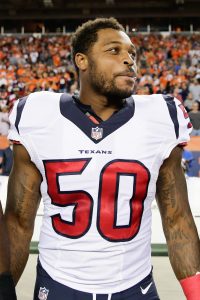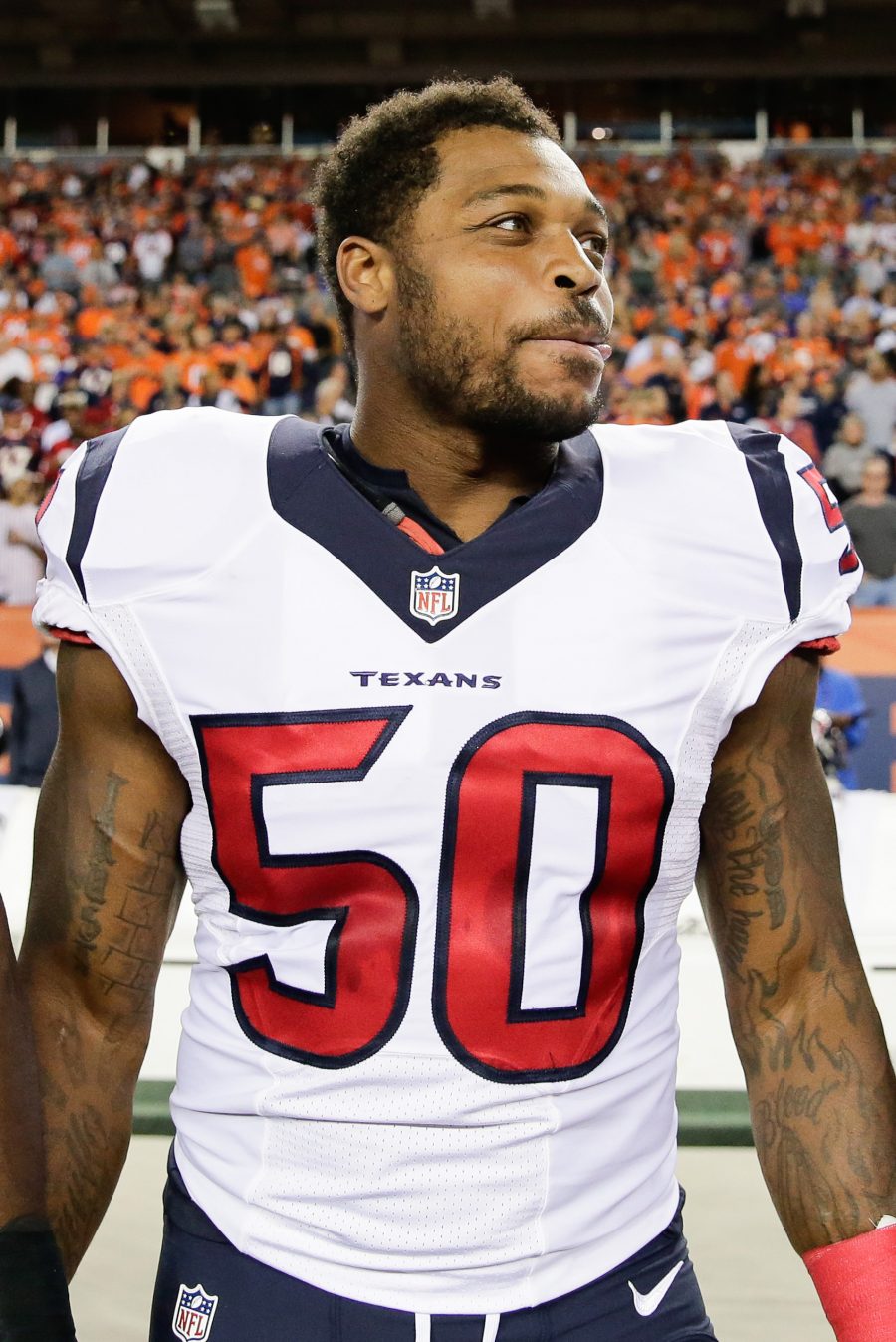 Yates was starting for the Texans as recently as the 2017 season, which saw Deshaun Watson go down with a rookie-year-ending injury, and was part of the brigade of passers to audition for the Redskins following injuries to Alex Smith and Colt McCoy. The most recent workout occurred in December, but it sounds like Yates, 31, is going to attempt to move into the coaching ranks.
The North Carolina alum played seven NFL seasons, the most notable action coming in a seven-start rookie campaign that featured Yates — subbing for an injured Matt Schaub — quarterback the Texans to their first playoff win. Yates also played for the Falcons and Dolphins, coming back to Houston after short stays with each team.
Dent, also 31, last played during the 2016 as a Texan, finishing off a three-season Houston tenure. The former third-round pick spent most of his career as a backup linebacker but started for the 2012 Falcons, who claimed the NFC's top seed that year.
The Texans also hired Carl Smith to replace Sean Ryan as quarterbacks coach. Ryan departed for Detroit to be the Lions' QBs instructor, and the Texans soon promoted tight ends coach Tim Kelly to OC. Smith spent the past eight seasons with the Seahawks, the first seven as Seattle's QBs coach and 2018 as an associate head coach. His primary role, obviously, was overseeing Russell Wilson's development into one of the NFL's best quarterbacks.
Set to take over in guiding Watson, Smith has been an NFL quarterbacks coach since serving as offensive coordinator for the Saints from 1986-96. Smith, 70, served as either a QBs coach or OC with four franchises, also working with the Jaguars and Browns. Smith's lone season away from the NFL in the past 33 years came as USC's QBs coach during the Trojans' most recent national championship year (2004).
The Texans also hired John Aylward as an offensive assistant.
Photo courtesy of USA Today Sports Images.