Five years ago today, the Jets released wide receiver Eric Decker. The Jets had previously told Decker that he would be released or traded — they couldn't find a suitable deal, so they released him outright instead.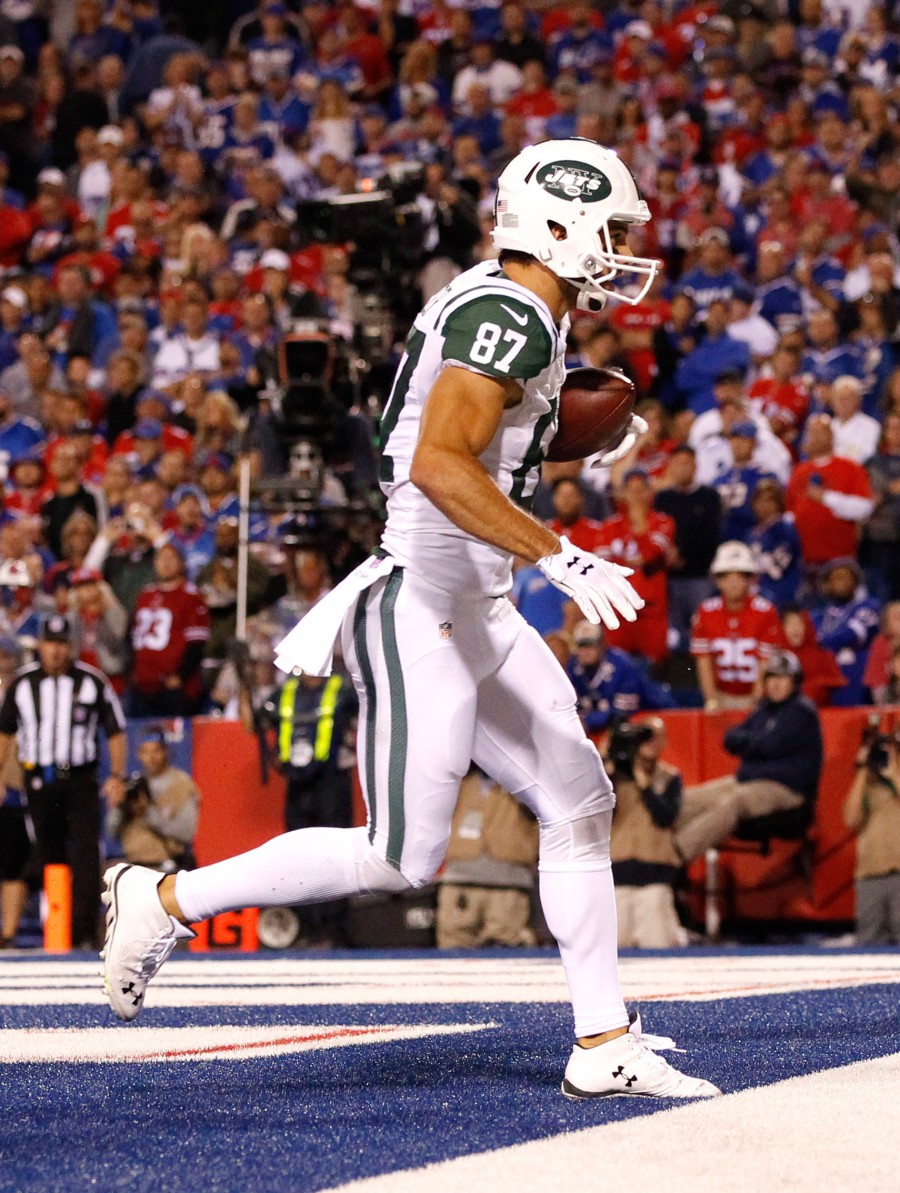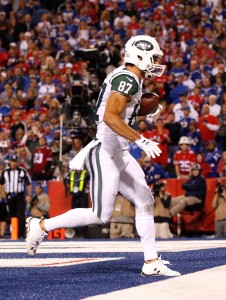 Eric Decker (vertical)" width="226″ height="300″ />
Decker, a 2010 third-round pick, broke out with the Broncos in 2012 and 2013. He carried his strong production to New Jersey in his first two years with the Jets, tallying a combined 154 catches for 1,989 yards and 17 touchdowns. Then, he was derailed by hip and shoulder injuries. Decker saw just three games in 2016, but still managed to take 9 grabs for a highly efficient 194 yards with two TDs.
Still, Decker's contract had two years and over $36MM to go. Instead of banking on a bounce-back year, the Jets opted to save $7.5MM in cap room. Initially, the Jets figured they could parlay Decker into some draft capital, once fellow vet Jeremy Maclin landed elsewhere. The Ravens had some interest in Decker, but they got Maclin on an affordable two-year, $11MM contract. After that, the trade market dried up.
The Ravens thought about adding Decker once he was available, but they ultimately held off. Instead, Decker joined the Titans for his age-30 season. It was a logical fit — the Titans needed an experienced wide receiver to prevent defenses from targeting DeMarco Murray and Derrick Henry. Plus, Decker and his family already lived near Nashville.
Decker went on to appear in every game, but finished with just 54 catches, 563 yards, and one TD in 2017. In 2018, Decker signed with the Patriots, giving him a chance at revenge against the Jets. However, he didn't get the chance — amidst long odds of making the final cut, Decker chose to retire instead. Decker's still only 34, but it looks like he's enjoying life without football.