The Packers last drafted a first-round wide receiver in 2002 — Javon Walker — but they may have been prepared to pull the trigger this year. The Ravens, at least, viewed that as likely to take place.
Earlier this month, select execs around the league viewed Green Bay as Rashod Bateman's landing spot — if he remained on the board at No. 29. The Ravens were among the teams that believed this would transpire. Ravens director of player personnel Joe Hortiz said as much recently, Jamison Hensley of ESPN.com notes. The Ravens drafted Bateman 27th overall.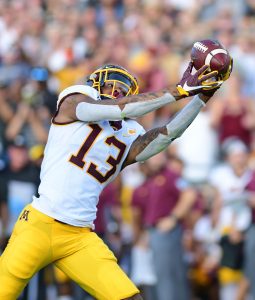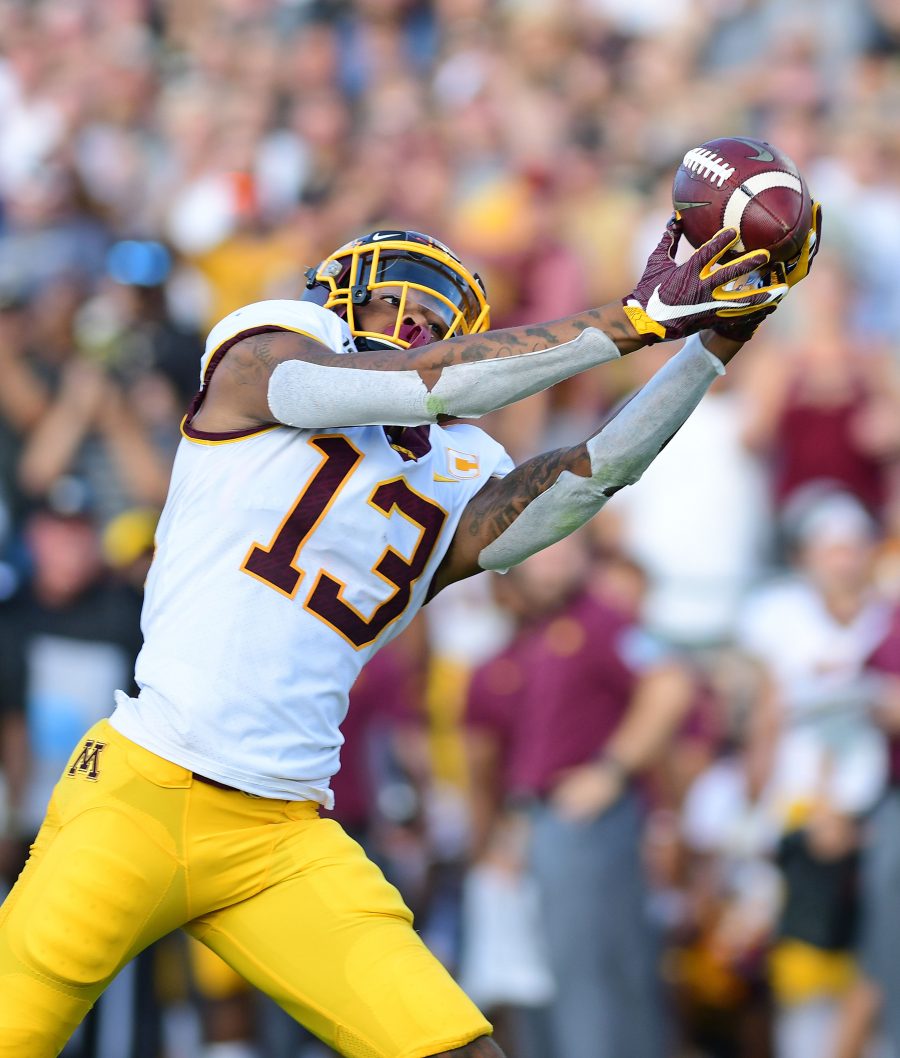 "Certainly, we knew [the Packers] liked him and a lot of teams like Rashod," Hortiz said, via Hensley. "We don't know for certain, but you do try to pay attention to, 'OK, the GMs were at this pro day' — especially this year because the GMs weren't able to get out and see players. Brian [Gutekunst] is going to look at players that he was interested in. We try to give Eric [DeCosta] all the information that we can get at a pro day (and) at a school visit."
Gutekunst stood next to Hortiz at Bateman's pro day in Minneapolis; the longtime friends commuted from the airport to the Golden Gophers' facility, per Hensley. The Packers ended up taking Georgia cornerback Eric Stokes at No. 29.
Part of the Aaron Rodgers-Packers impasse involves the team's approach to the receiver position. The Packers were candidates to take a first-round wideout last year but surprised most by trading up for Jordan Love. The team had multiple second-round receivers on its radar in 2020 but could not maneuver to land them. They exited the '20 draft without taking a receiver. This year, Green Bay selected Clemson's Amari Rodgers in Round 3.
The Ravens have now taken first-round wide receivers twice in the past three years. Bateman will join Marquise Brown in Baltimore. The Bateman move came after the Ravens added Sammy Watkins in free agency. The team aggressively pursued veteran wideouts this offseason, but J.J. Smith-Schuster and T.Y. Hilton accepted less money to stay with their respective teams. Bateman broke out with a 60-catch, 1,219-yard sophomore season in 2019 and will be expected to play a major role for the run-heavy Ravens next season.
"When I came out of the pro day, I called Eric and John [Harbaugh]: 'You got to watch his pro day,'" Hortiz said. "You can definitely feel his speed. With him, you really felt it — his ability to get in and out [of cuts] and show that twitch and strength that can transition into the burst and explosion. Certainly the pro day helped."
Photo courtesy of USA Today Sports Images.