Josh Shaw has dropped the appeal of his gambling suspension, per Josh Alper of Pro Football Talk. ESPN's David Purdum had previously reported that the Cardinals defensive back would appeal the ban, but Shaw has obviously changed his mind.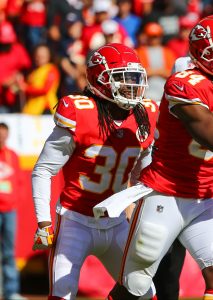 We learned at the end of November that the 27-year-old allegedly made a three-team parlay bet on Nov. 10 at Caesars Sportsbook. Shaw's bet included three Week 10 games' second halves, including a Cardinals-Buccaneers contest. The wager is not believed to have been successful. Nevertheless, Caesars contacted the Nevada State Gaming Control Board later on Nov. 10 and subsequently alerted the NFL.
Shaw was hit with a suspension that will last through the 2020 campaign, as the NFL strictly prohibits all personnel from betting on NFL games. He will be eligible to apply for reinstatement in February 2021.
The former Chiefs and Bengals DB signed a one-year deal with the Cardinals in the offseason. The fifth-year veteran has been on Arizona's IR list all season, and he is not believed to have spent time with the team during that span (which is important in regards to inside information and the compromising of NFL games). However, his chances of returning to the league obviously took a major hit with these recent developments. The most recent known NFLer suspended for gambling on an NFL game while active was Ravens rookie quarterback John Stark in 1996. He did not return to the league.
Photo courtesy of USA Today Sports Images.