Tyler Huntley will serve as the Ravens' starting quarterback on Sunday, head coach John Harbaugh announced. This marks yet another missed week for Lamar Jackson, as the Ravens head into the regular season finale against the Steelers.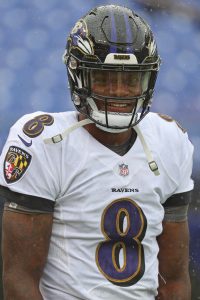 The Ravens' 20-19 loss to the Rams was a costly one. They still have a chance — albeit a slim one — of making it to the playoffs, but they'll need a whole lot to work in their favor this weekend. To qualify for an AFC Wild Card spot, the Ravens need a win, plus losses from the Chargers, Colts, and the Dolphins. The Ravens would also qualify with a win, losses from the Chargers and Colts, plus a Dolphins tie.
Huntley, a former UDFA, has had his moments, but nothing like Jackson when he's at his best. Of course, this hasn't been a banner year for the former MVP, but he's still managed a 64.4% completion rate for 2,882 yards, 16 touchdowns, and 13 interceptions across a dozen starts. He's also added 767 yards and two touchdowns on the ground.