In announcing their coaching staff, the Cowboys revealed more new names coming to join Mike McCarthy in his first season.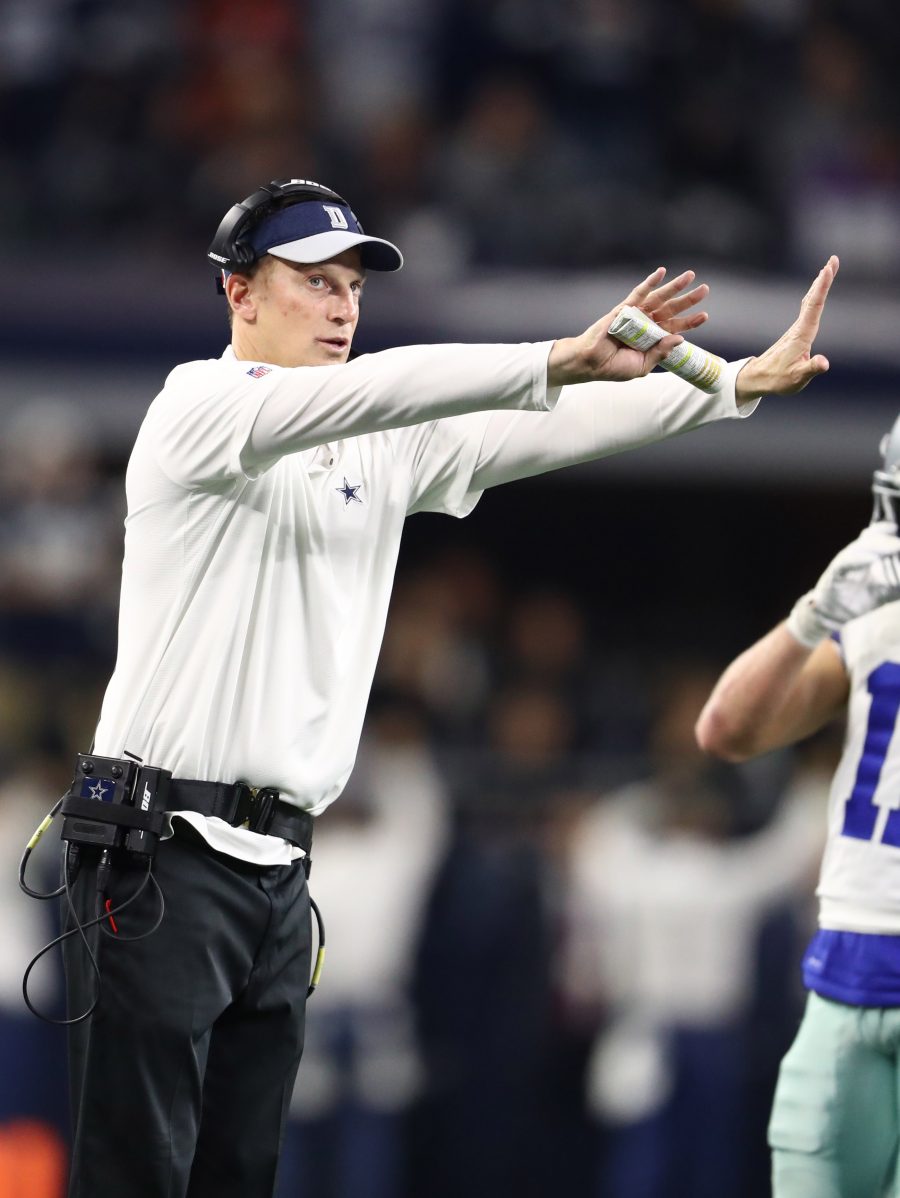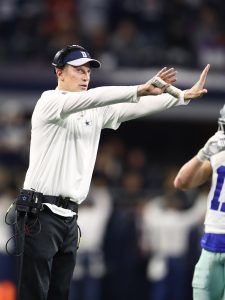 Although this offseason featured a few ex-Cowboys assistants going to New York to follow Jason Garrett, McCarthy hired former Giants staffer Lunda Wells to be his tight ends coach. Wells joins assistant offensive line coach Jeff Blasko and first-year coach Scott Tolzien as the latest additions to McCarthy's first Dallas staff.
However, the most notable move may be a holdover changing roles. Doug Nussmeier will move from tight ends coach to leading the Cowboys' quarterbacks.
This marks a notable promotion for the two-year tight ends coach, but this new position will mark a return to the kind of responsibilities the longtime college assistant enjoyed. Nussmeier served as QBs coach and offensive coordinator at several major college programs — Washington, Alabama, Michigan and Florida among them — from 2009-17. In between, he served as the Rams' QBs coach under Scott Linehan from 2006-07. Linehan helped bring Nussmeier to Dallas before the 2018 season.
The Cowboys retained Kellen Moore as their OC, and Nussmeier's role with the franchise grew last year after the team transitioned from Linehan to Moore in that job. Nussmeier was also a candidate to be Dallas' OC. His rise within the organization continues, with McCarthy tabbing Moore and Nussmeier to be his top voices on the offensive side of the ball. Nussmeier, 49, will replace Jon Kitna as QBs coach.
Set to move into Nussmeier's previous role, Wells spent the past eight seasons with the Giants — seven of those coaching Big Blue's offensive line or tight ends. Blasko worked under James Campen in Cleveland last year. Blasko worked with McCarthy in Green Bay.
Given starts with the Packers and Colts, prior to a stay in the Alliance of American Football, Tolzien will transition to coaching. The 32-year-old ex-quarterback spent three seasons with McCarthy in Green Bay before moving to Indianapolis to be one of Andrew Luck's backups in 2016.