While Tom Coughlin is expected to pursue other opportunities in football, the since-fired Jaguars executive was planning to leave the team on his own accord at season's end, Mike Florio of Pro Football Talk reports.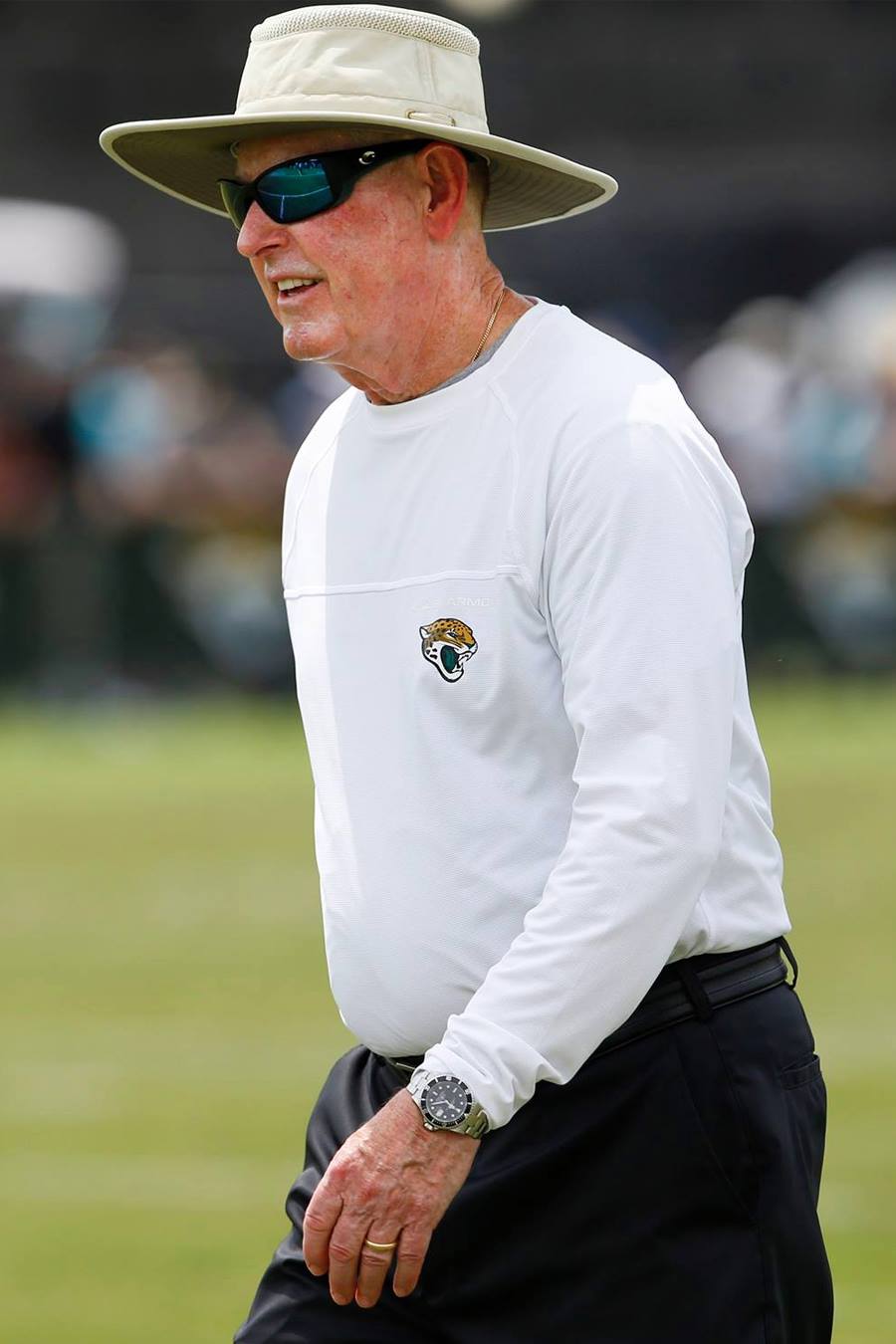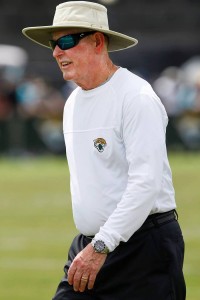 Furthermore, Jags owner Shad Khan did not give Coughlin a chance to resign before firing him, Florio notes, adding that Coughlin was expected to announce next week he was leaving after the regular season's conclusion. This lends further credence to the notion Khan's dismissal of the third-year executive VP came as a result of an arbitrator's ruling in favor of the NFLPA regarding player grievances against the franchise.
Khan has kept seventh-year GM Dave Caldwell and third-year head coach Doug Marrone on board, despite the team's struggles over the past two seasons, rather than opting for a full housecleaning. While this could point to the owner leaning toward giving the duo a full season to operate without Coughlin, Jason La Canfora of CBS Sports tweets Khan has long admired the Patriots' way of doing business. This has led to weeks-long buzz of the Jags being interested in pairing Scott Pioli and Josh McDaniels together in a front office-sideline tandem.
McDaniels has caused rather notable chaos in Denver and Indianapolis, the latter instance coming when he spurned an agreement to become the Colts' HC in 2018. But the Patriots OC has generated consistent interest for much of this decade. Despite his recent Colts decision, McDaniels took an interview with the Packers earlier this year. Pioli's opportunity running a team did not go well, either, with he and the Chiefs parting ways after four seasons. The former Patriots exec resigned from his post as Falcons assistant GM in May, ending a five-year tenure. McDaniels and Pioli have not worked together since the 2008 season.
Photo courtesy of USA Today Sports Images.