Before Andrew Luck officially retired from the NFL, the Colts considered a plan that would give the quarterback a chance to reverse course. There was a discussion in the Colts' front office about placing Luck on injured reserve in order to postpone his final decision, ESPN.com's Ed Werder tweets.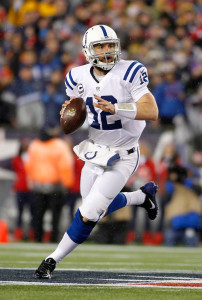 [RELATED: More Fallout From Andrew Luck's Retirement]
Of course, that's not what transpired – although it wasn't an easy call, Luck was firm in his decision to walk away from the game in his prime years. Plagued by an incomprehensible amount of rehab and physical pain, the former No. 1 overall pick is walking away from the NFL to focus on other interests.
From a football perspective, the Colts are in better shape than most other teams would be in this scenario. They are very are high on their new QB1, Jacoby Brissett, though they may need to find a new QB2 to backstop him. As of this writing, Swag Kelly stands to be Brissett's backup, though he'll first have to serve a two-game suspension.
Photo courtesy of USA Today Sports Images.