The Cowboys enjoyed a nice return from a summer flier on a USFL player, seeing return man KaVontae Turpin earn All-Pro acclaim. The team will turn to the spring-summer league once again for specialty help.
Two-year USFL kicker Brandon Aubrey is signing with the Cowboys, Todd Archer of ESPN.com tweets. Aubrey played for the USFL's Birmingham Stallions over the past two years but has a soccer background. Prior to his kicker summers in Alabama, Aubrey was selected in the 2017 Major League Soccer draft. Aubrey is a Plano, Texas, native.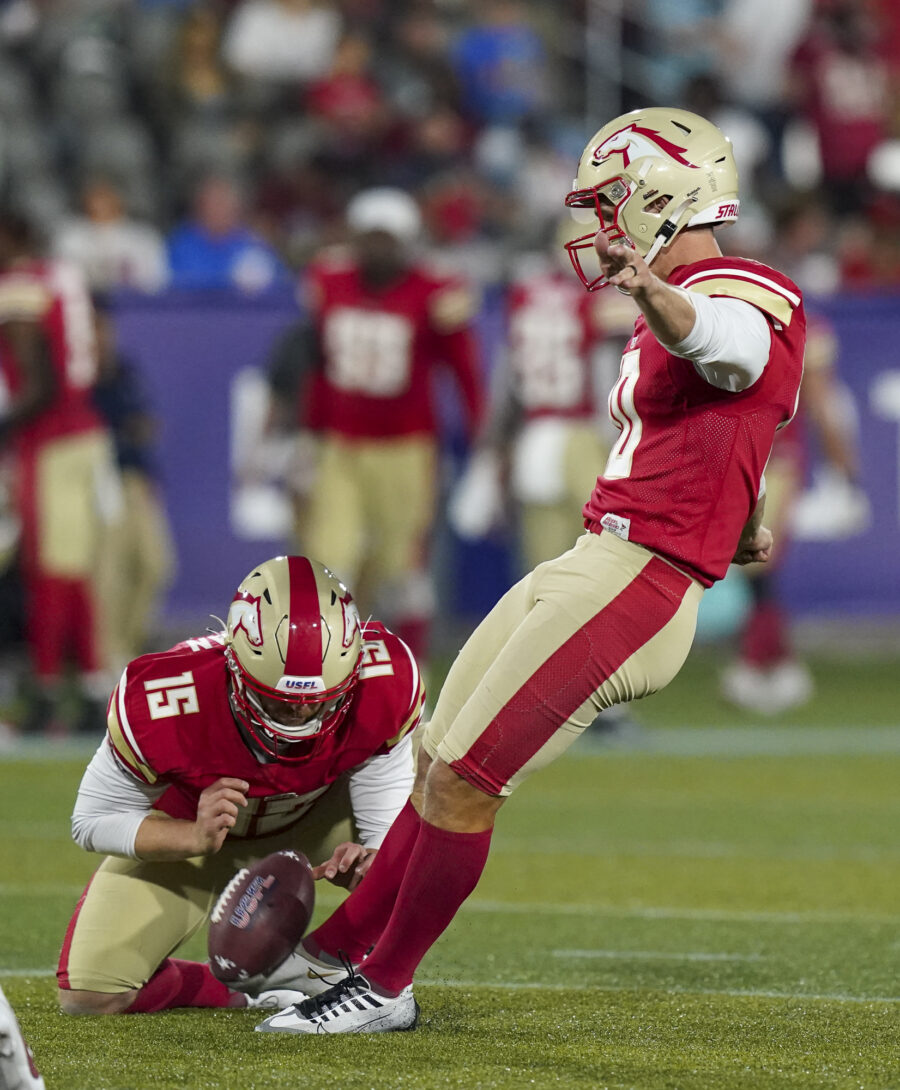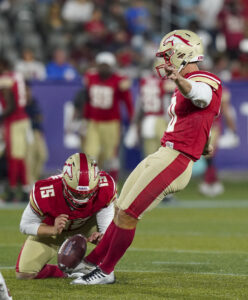 Aubrey, 28, joins Tristan Vizcaino as kickers on the Cowboys' 90-man roster. While the likes of Robbie Gould, Mason Crosby and Ryan Succop are free agent options, Cowboys brass had previously indicated an XFL or USFL kicker would be considered. As training camp nears, a Vizcaino-Aubrey competition appears on tap.
Aubrey made 14 of 15 field goals for the Stallions this season and did not miss an extra point. The former Notre Dame soccer player helped Birmingham to its second straight title in the rebooted USFL. Aubrey also led this year's USFL in touchbacks, with six. He auditioned for the Jaguars and Seahawks last summer but did not land with either team.
During his senior season at Notre Dame (2016), Aubrey earned first-team All-ACC accolades and third-team All-American honors as a defender. He then went to Toronto FC in the 2017 MLS SuperDraft. Toronto, which had assigned Aubrey to its United Soccer League affiliate, released the ex-Fighting Irish contributor after the 2017 season.
This qualifies as an unorthodox addition for a Cowboys team that saw glaring kicker concerns crop up during the playoffs. Brett Maher missed four extra points in the Cowboys' wild-card win over the Buccaneers, and the veteran specialist's struggles continued against the 49ers. Maher remains a free agent. The Cowboys did not rule out bringing back Maher, who has enjoyed two stints with the team, but the Aubrey addition points to the team looking at younger options to start camp.
Maher only wound up back in Dallas after its initial 2022 kicker plan bombed. A training camp competition between rookie UDFA Jonathan Garibay and young veteran Lirim Hajrullahu led to both players being waived and Maher, a mid-camp addition, winning the job. Maher spent last season as Dallas' kicker, succeeding Greg Zuerlein in that role.