Lions QB Jared Goff is dealing with an oblique injury, so as Adam Schefter of ESPN.com reports, Tim Boyle will be Detroit's starting signal-caller in the club's matchup against the Browns this afternoon. It will be the first start of the 27-year-old's career.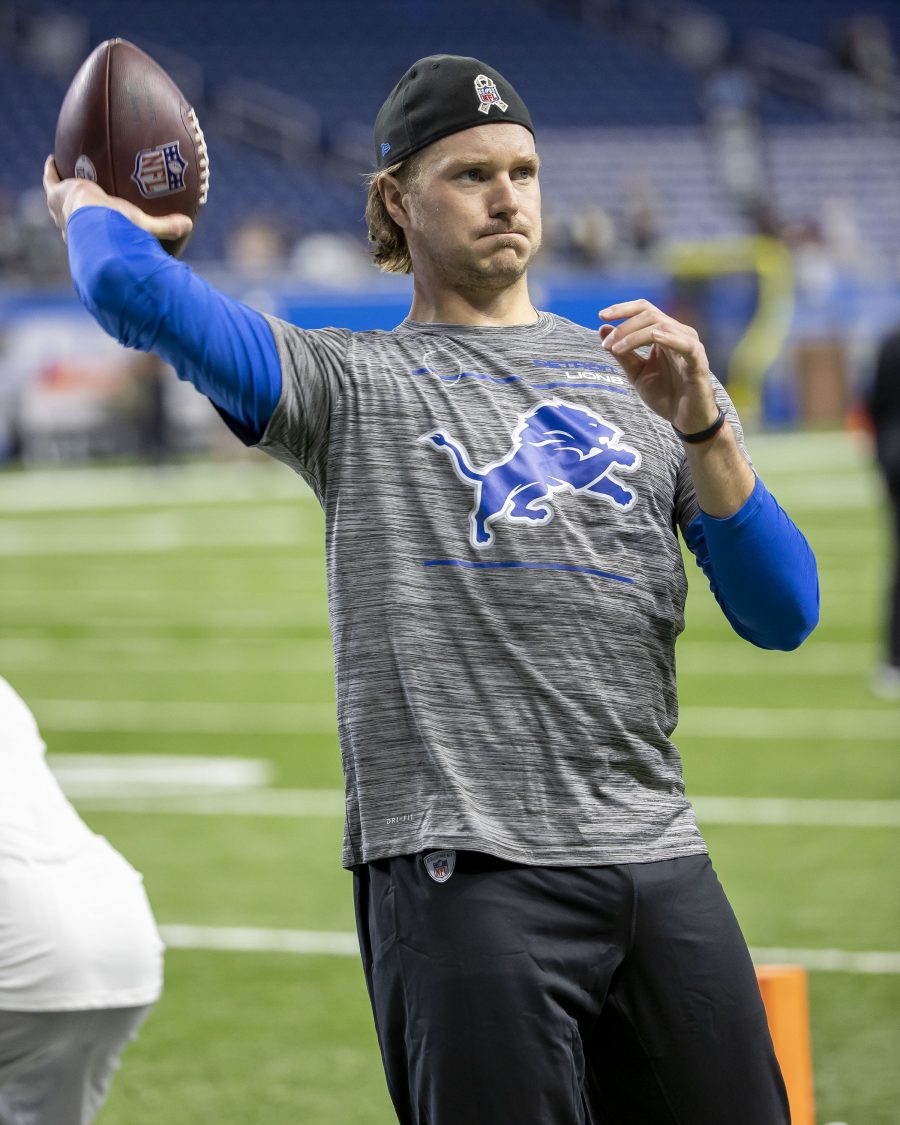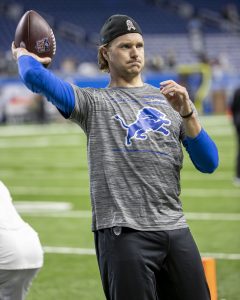 Boyle served as Aaron Rodgers' backup in Green Bay over the past several seasons, and though he had attempted just four career passes, the Lions inked him to a one-year, $2.5MM deal in March after he was non-tendered by the Packers (who were making room for Jordan Love). Unfortunately, Boyle's strong training camp was marred by a thumb injury, and he was forced to start the 2021 campaign on IR as a result. He was designated to return earlier this month.
In the meantime, David Blough has been operating as Goff's clipboard holder, and he will stay in his QB2 role today. Schefter says that if Boyle should struggle — he only recently returned to practice, so he is not as sharp as he could be — then Blough could be sent into the game. Because the Lions also play their traditional Thanksgiving contest in just a few days, either Boyle or Blough will likely be in line to start on Turkey Day as well.
It has been another difficult year for the Lions, who managed a tie with the Mason Rudolph-led Steelers last week to improve to 0-8-1. Detroit hoped that Goff, acquired in this offseason's blockbuster Matthew Stafford trade, would be able to recapture the Pro Bowl form he displayed in the 2017-18 seasons, but he has largely struggled. Though O-line issues and a dearth of receiver talent are at least partially to blame, Goff's 84.0 QB rating would represent his lowest mark since his seven-game rookie output. As such, Schefter confirms that the Lions' quarterback situation for the rest of this season and beyond is unsettled.
The team has no realistic way of getting out of Goff's contract until after the 2022 season, so he will almost certainly be back next year. But it does not sound like he is guaranteed to get his starting job back even when he is fully recovered, and the Lions will likely be in a position to draft one of 2022's top collegiate passers in the spring. Starting today, Boyle will try to make his case to be involved in the conversation.
Of course, Boyle will have head coach Dan Campbell calling his offensive plays. Campbell took over play-calling duties from OC Anthony Lynn for the Pittsburgh game, and that arrangement will presumably hold through the end of the year. Jason La Canfora of CBS Sports reports that Campbell — who still has the full respect of his locker room — is not planning to make any in-season coaching changes, but there will probably be some sort of shakeup to the staff in the offseason.