The Texans made Tytus Howard a key component of their offseason, handing the fifth-year offensive lineman a lucrative extension. The resurgent team will not see the former first-round pick finish out the season.
After suffering a knee injury in Week 12, Howard is expected to miss the rest of the season, per NFL.com's Ian Rapoport. Tests have revealed Howard will need surgery. Howard did well to secure a high-end contract this summer, but this represents a blow to a Texans O-line that has already absorbed a few this year. Specifically, Howard has battled a patellar tendon issue for the past few weeks, with KPRC2's Aaron Wilson adding the injury worsened Sunday.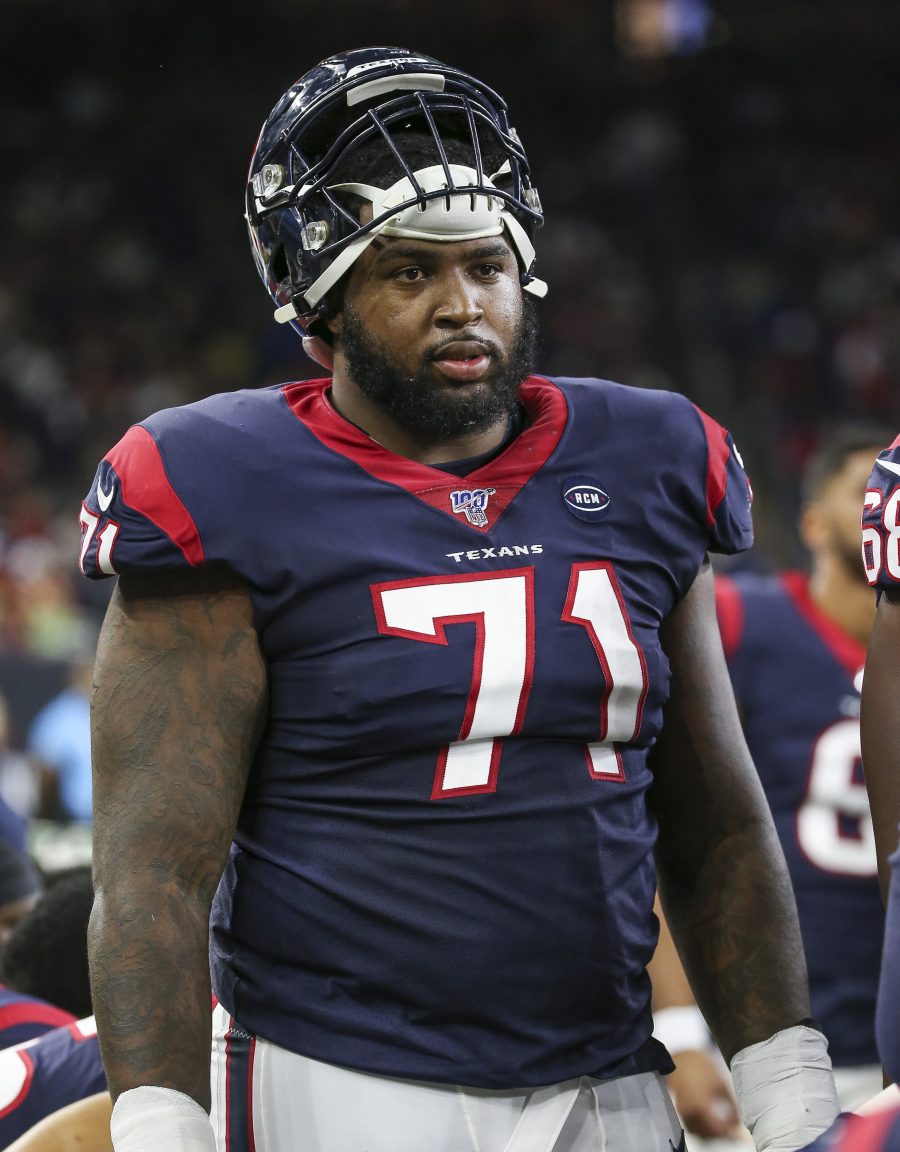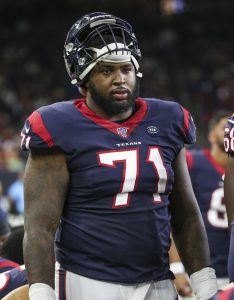 Houston began the season without Howard, placing its starting right tackle on IR to start the season. Howard had undergone hand surgery. But the Texans used one of their IR activations on the 2019 draftee. Having signed George Fant in the wake of Howard's hand injury, the Texans slid Howard to guard — a position he played at points during his rookie contract. The team has already lost three interior O-linemen — including guard starter Kenyon Green, a 2022 first-rounder — for the season. Howard joining that list doubles as the biggest blow this battered unit has sustained.
Houston is committed to Howard, who has played a few positions over the course of his career. The team gave Howard a three-year, $56MM accord. That pact came with $36MM guaranteed at signing. The Texans had drafted the Division I-FCS product during Brian Gaine's short run as GM, but Nick Caserio made him part of an offseason O-line blueprint. The Texans extended Laremy Tunsil and gave Shaq Mason a new deal after trading for him. The O-line fortifications have helped C.J. Stroud rocket to the Offensive Rookie of the Year lead and have played a major role in the No. 2 overall pick elevate into the MVP race.
In addition to Kenyon Green, the Texans have lost Scott Quessenberry — their primary 2022 center starter — and late-summer trade pickup Kendrick Green for the season. The team activated second-round pick Juice Scruggs just last week; the Penn State alum had missed nearly three months due to a hamstring injury sustained during the team's preseason finale. Rookie Jarrett Patterson, who has been Houston's primary center this season, is also on IR.
Pro Football Focus has viewed Howard's move back to guard as a somewhat challenging odyssey, slotting him 69th at the position. Months before the Texans traded for Tunsil, they drafted Howard to play right tackle. Howard began his career there but played 10 games at guard to open the 2021 season. He then upped his stock by faring well replacing Tunsil at left tackle. Tunsil's 2022 return slid Howard back to right tackle, and he played well enough to earn a top-five RT contract. At guard, Howard's $18.6MM-per-year deal ranks third overall.
With Fant on a one-year contract, Howard may well be back at right tackle by the time he is healthy again. For now, Tunsil and Fant remain at tackle. Scruggs replaced Howard at right guard against the Jaguars, with free agent signing Michael Deiter remaining at center. After Scruggs missed 10 games to start his career, the No. 62 overall pick may be set to start his first game — at a position he was not drafted to play. The Texans also have trade acquisition Josh Jones, who has played both tackle and guard as a pro, as an option opposite Mason.