The Bengals added a cornerback with extensive starting experience Thursday, doing so without giving up an asset. They claimed Tre Flowers off waivers.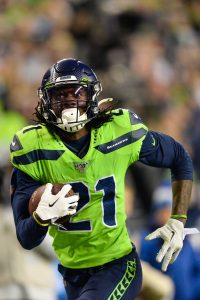 The Seahawks cut Flowers earlier this week, ending a three-plus-season tenure. That run included 40 starts, with three of those coming this season. Flowers fell out of favor with the team recently, being benched for Sidney Jones. Flowers will have the opportunity to rebuild his stock in Cincinnati.
Flowers' rookie contract runs through the end of this season. The Bengals have considerable capital invested at corner, with veteran free agency additions Trae Waynes, Chidobe Awuzie and Mike Hilton on the team. Waynes, however, has been unable to stay healthy and is currently on IR with a hamstring injury.
When targeted in coverage the past two seasons, Flowers has struggled. Quarterbacks who threw Flowers' way compiled a collective 78% completion rate in 2020 and a 77% success rate this season. Though, those coverage sample sizes were smaller compared to Flowers' first two years, when he started a combined 30 games for the Seahawks in the wake of Richard Sherman's departure. As a full-time starter in 2019, Flowers allowed QBs to complete 60% of their passes when he was in coverage. Despite being targeted 101 times, the 6-foot-3 corner only gave up one touchdown in 2019.
Pete Carroll said Wednesday that Flowers did not request a Seattle departure, but the 12th-year Seahawks HC indicated it was time for a separation. Flowers will head to a Bengals team that, at 3-2, is off to its best start in three years.