Multiple reports have connected the Broncos to a trade involving a first-round pick for Bradley Chubb, in the event they end up dealing the fifth-year edge rusher. The Broncos may now be insistent on a first-rounder coming back.
Denver is setting a first-rounder as the Chubb starting point, according to Outkick.com's Armando Salguero, who adds the team is telling teams it must offer a first and then some to pry Chubb away. The former Von Miller sidekick is in a contract year, like Miller was in 2022. While expectations were higher for the 2022 Broncos compared to 2021, they are 3-5 ahead of Tuesday's deadline and again in position to make a seller's trade.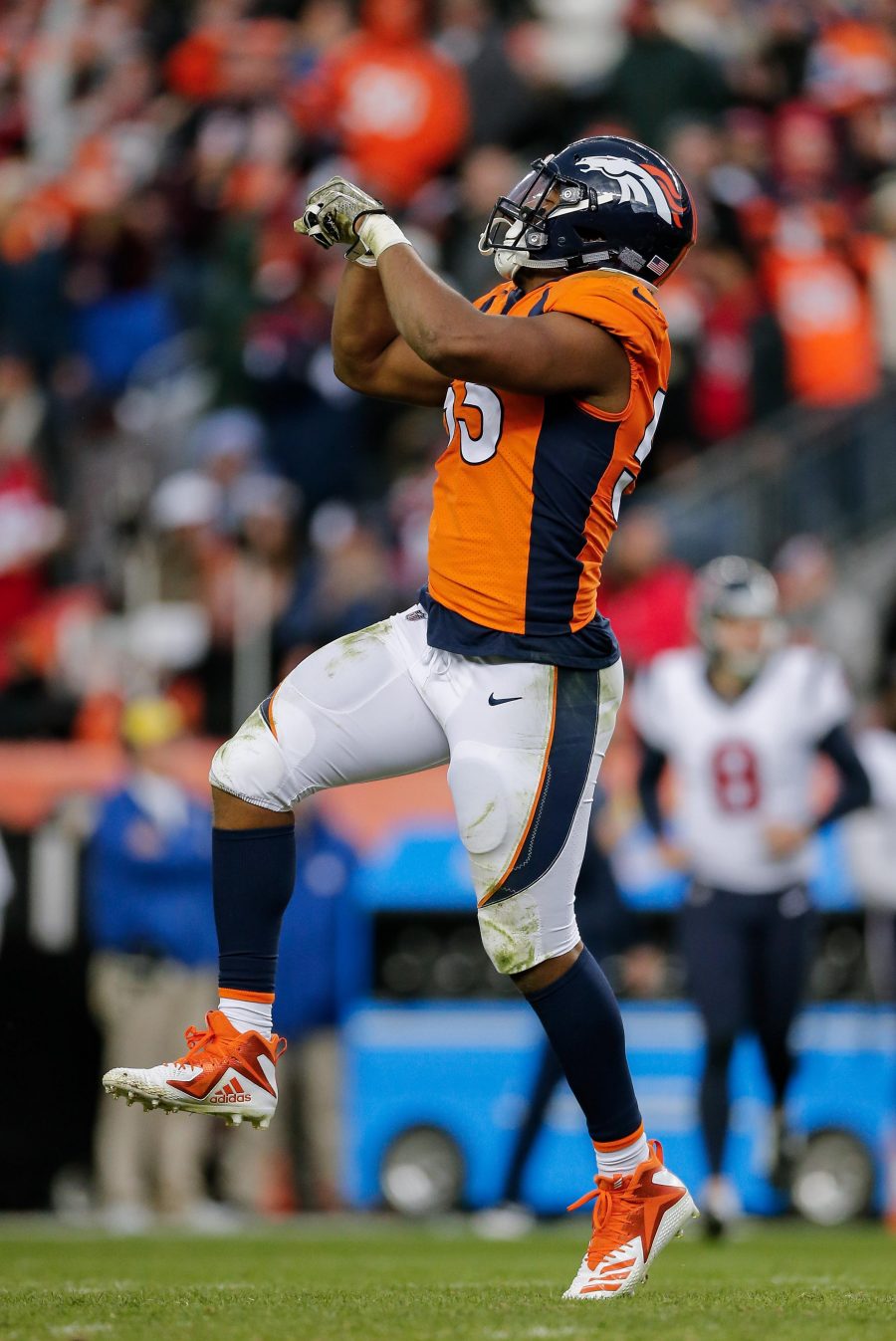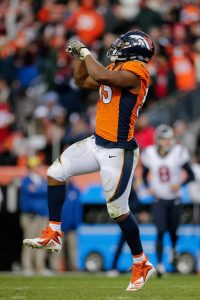 The first-round price comes in north of what a report last week indicated Chubb would likely cost. A second- and third-round package, which Miller fetched last year, was viewed as the likeliest Chubb price. But the Dolphins and Jets have since been linked to the former No. 5 overall pick. The AFC East teams, who are each gunning for playoff spots for the first time in years, have been linked to being interested to the point a first-rounder would be exchanged. A Sunday-morning report also indicated the Broncos have received an offer including a first-rounder for Chubb, putting the team to a big-picture decision.
[RELATED: Giants Interested In Jerry Jeudy]
The Broncos have gauged the cost of a Chubb extension, according to Albert Breer of SI.com, but no talks of a new deal are believed to have taken place. Chubb, 26, has expressed a desire to stay in Denver beyond 2022, but he said from London he has not made bye-week plans due to the Broncos' trade talks. Although injuries have depleted the 2022 Broncos' outside linebacker depth, they have Randy Gregory, Baron Browning and second-round rookie Nik Bonitto signed long term.
No edge defender has garnered a first-rounder via trade since the Chiefs acquired Frank Clark from the Seahawks in April 2019. That move came with Clark on a franchise tag and before he had made a Pro Bowl. Chubb earned such a nod in 2020 and has a 12-sack season (as a rookie in 2018) on his resume. This would be a steep price to pay for a rental, but an acquiring team would have exclusive Chubb negotiating rights until March 2023. A 2023 tag — surely a Broncos consideration as well — would be in an acquiring team's back pocket.
Chubb's age compared to Miller's likely has led to a first-rounder being in the equation. The Broncos also can use the John Elway-era draftee to recoup draft capital they lost in the Russell Wilson trade. The Wilson trade leaves Denver without 2023 first- or second-round picks, and the quarterback's $49MM-per-year extension will make high-end investments elsewhere on the roster more difficult. Gregory is signed to a $14MM-per-year deal, while Browning and Bonitto are on rookie pacts. Chubb would be expected to sign for well north of $20MM per annum.
Still, the Broncos have not committed to dealing Chubb, per Salguero, who notes such a move would be a clear sign the team is punting on 2022. The prospect of other teams' offers falling short of the Broncos' asking price also looms. It would then be interesting to see if the Broncos would accept a lesser haul to bolster its 2023 draft arsenal or just ride it out with Chubb and reassess the situation ahead of the 2023 league year.
The team is not expected to part with Jerry Jeudy or K.J. Hamler, who are each under contract in 2023. But a Jeudy trade is not completely off the table, per CBS Sports' Jonathan Jones, who adds tight end Albert Okwuegbunam is carrying next to no trade value. The Broncos have buried Okwuegbunam on their depth chart in recent weeks and would likely accept just about any draft capital to move him.