Chan Gailey will not return to the Dolphins, per a club announcement. The offensive coordinator has resigned, ending his second tenure with the franchise.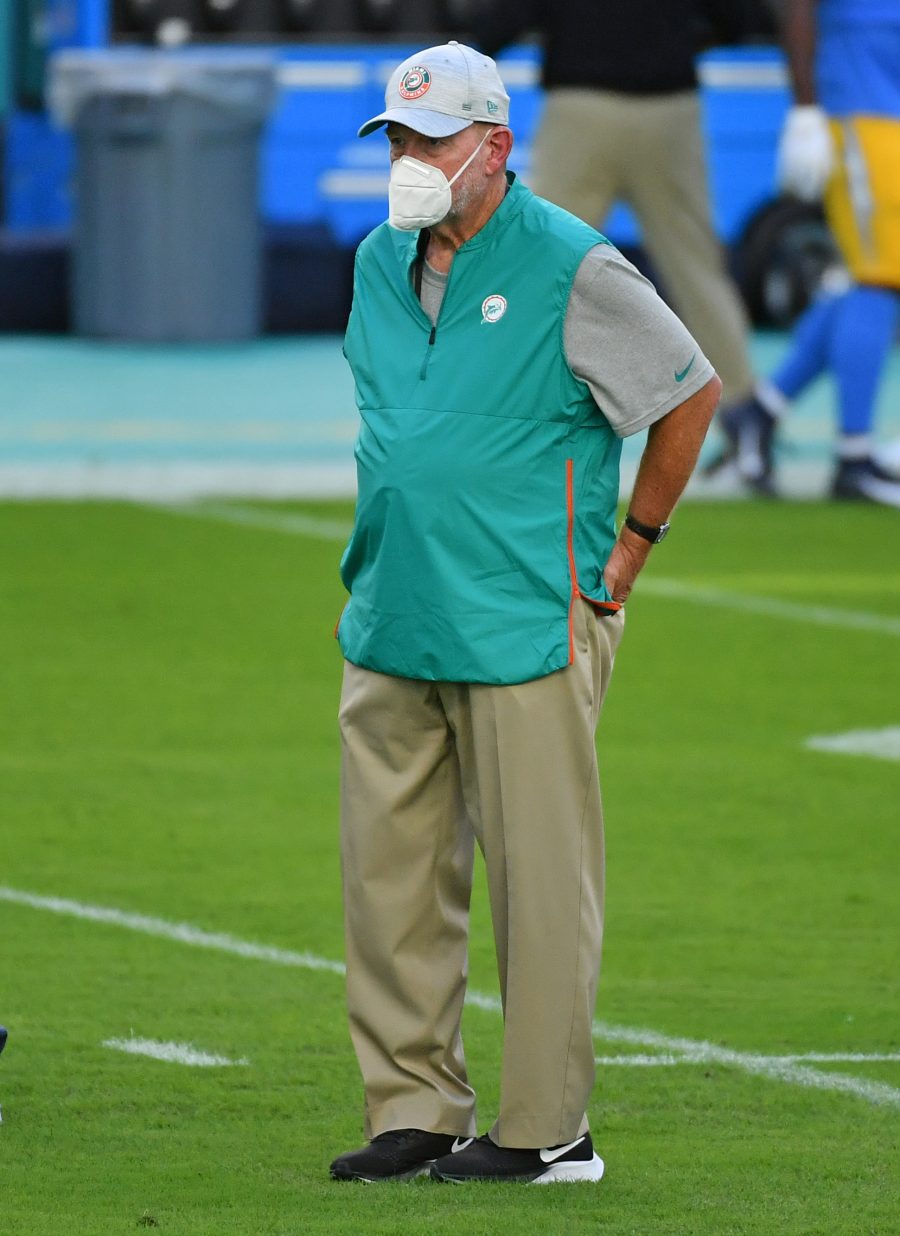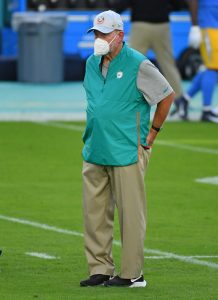 "I want to thank Chan for all of his hard work and dedication in what was a unique year," Head Coach Brian Flores said. "He played an important role on the staff and in the development of our young roster. I wish him all the best."
Flores will move on to his third offensive coordinator in his third year has the Dolphins' head coach. He sacked Chad O'Shea after 2019. This time around, Gailey was widely criticized for his inability to develop Tua Tagovailoa. Sunday's disastrous performance didn't help Gailey's case as the rookie tossed three interceptions in the loss to Buffalo. The Dolphins of course took a big step forward in 2020, but that was more due to the progression of the defense than the offense.
It's not immediately clear if Gailey — who turned 69 on Tuesday — will continue coaching. He's been an NFL lifer, first breaking into the league as the Broncos' tight ends coach all the way back in 1985. It might not surprise you to learn a lot of the criticism has centered around his old-school ways. Still, he's held a number of big time jobs, including when he was head coach of the Bills from 2010-12. He was also the head coach of the Cowboys from 1998-99, and spent 2015-16 as the Jets' OC. He retired after that 2016 season, and spent the next few years out of football before Flores brought him back.
Flores obviously isn't going anywhere, but as a defensive coach, he now has a big decision ahead of him. Cycling through coordinators like this isn't ideal, and the team needs to decide whether Tagovailoa is the long-term answer or if they need to start from scratch.
Andrew Ortenberg contributed to this post.
Photo courtesy of USA Today Sports Images.