One day after firing Chad O'Shea, the Dolphins are bringing in a familiar face to fill their offensive coordinator vacancy. Per Ian Rapoport of NFL.com (via Twitter), Miami will hire Chan Gailey as its new OC. Gailey served in that same capacity with the Dolphins from 2000-01.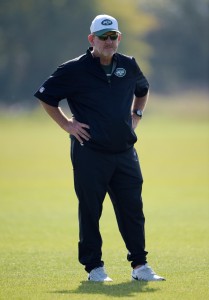 It's something of a curious move, given that the Dolphins seemed to be finding their groove under O'Shea. Although the overall offensive numbers look bleak — the team finished 27th in the NFL in total offense, last in rushing offense, and 25th in scoring offense in 2019 — they did rank in the top-10 in passing offense and top-15 in scoring offense after Ryan Fitzpatrick took over the starting QB job on a full-time basis beginning in Week 6.
However, as Cameron Wolfe of ESPN.com writes, O'Shea's system was frequently described as complex — which makes sense given the amount of time he spent in the Patriots' organization — and with a number of young players on the roster and a rookie signal-caller likely coming in, head coach Brian Flores perhaps wanted something a little more digestible. Gailey's spread offense could fit the bill.
Plus, it's not as though Fitzpatrick is unfamiliar with Gailey's system. Gailey was Fitzpatrick's OC with the Jets from 2015-16 and his head coach with the Bills from 2010-12. And as Wolfe says, the team wants Fitzpatrick back in 2020 for the final year of his two-year deal and to bridge the gap to the young QB it will presumably select in the upcoming draft.
Gailey, 67, is a familiar name to NFL fans. He has served as the offensive coordinator for four different teams (the Steelers, Dolphins, Chiefs, and Jets) and as the head coach of two (the Cowboys and Bills). He is just 34-48 as a head coach, including an 0-2 mark in the playoffs, and he has not been successful at every stop, but he obviously has the respect of Flores and will attempt to mold Miami's young offense.
Photo courtesy of USA Today Sports Images.