When word broke of the Panthers going up for sale, Sean "Diddy" Combs rushed to put his name in the conversation. Those close to the rapper turned business mogul say that this is not a publicity stunt. He's also intent on looping quarterback Colin Kaepernick into the ownership group.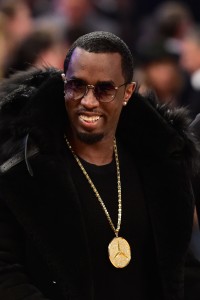 "The interest is real and it's moving forward," a source said of Combs and Kaepernick working together (via Charles Robinson of Yahoo Sports). "They want to make this a reality. It's serious."
Some very real questions remain about whether Combs has enough financial capital to make a play for the Panthers. As Robinson notes, the most recent Forbes evaluation put the value of the franchise at $2.3 billion. Typically, teams in the major three North American sports will sell for even more than their evaluations, so a 100% sale of the Panthers could be in the range of $2.5 billion. Buying Jerry Richardson's 48% stake in the team could cost about $1.2 billion, which is more than Diddy's projected net worth of $820MM.
Kaepernick, of course, does not have the kind of cash needed to own a large chunk of an NFL team, but he could theoretically be a minority owner in the group and gain additional equity by reeling in bigger fish. A source close to the QB tells Robinson that he has already begun reaching out to "business leaders, venture capitalists, and sports icons" who could bring the big bucks. Overall, Combs and Kaepernick envision a group that is about 70% black to more closely reflect the makeup of the league's players.
If Diddy is intent on positioning himself as the largest shareholder of the group, he could face some pushback from NFL owners. Typically, the league prefers owners who can make the purchase with mostly cash. They also prefer an ownership group is not overly fractured.
For what it's worth, Diddy may have the support of Patriots owner Robert Kraft.
"I'm a big fan of Diddy," Kraft told TMZ this week. "You ask him. I'm a big fan of his. … He's a good businessman. He's a very good businessman and I have a lot of respect for Diddy."
Photo courtesy of USA Today Sports Images.