Whether bringing them in or watching them walk away, the Patriots have been one of the most active teams this spring in free agency. They saw wide receiver Jakobi Meyers depart and currently still have 11 other players from their 2022 roster on the free agent market. They were able to bring back others who might've left like cornerback Jonathan Jones, safety Jabrill Peppers, linebackers Mack Wilson and Raekwon McMillan, defensive tackle Daniel Ekuale, and long snapper Joe Cardona. And they've been active bringing in new players like wide receiver JuJu Smith-Schuster, running back James Robinson, linebacker and core special teamer Chris Board, offensive tackles Riley Reiff and Calvin Anderson, and tight end Mike Gesicki.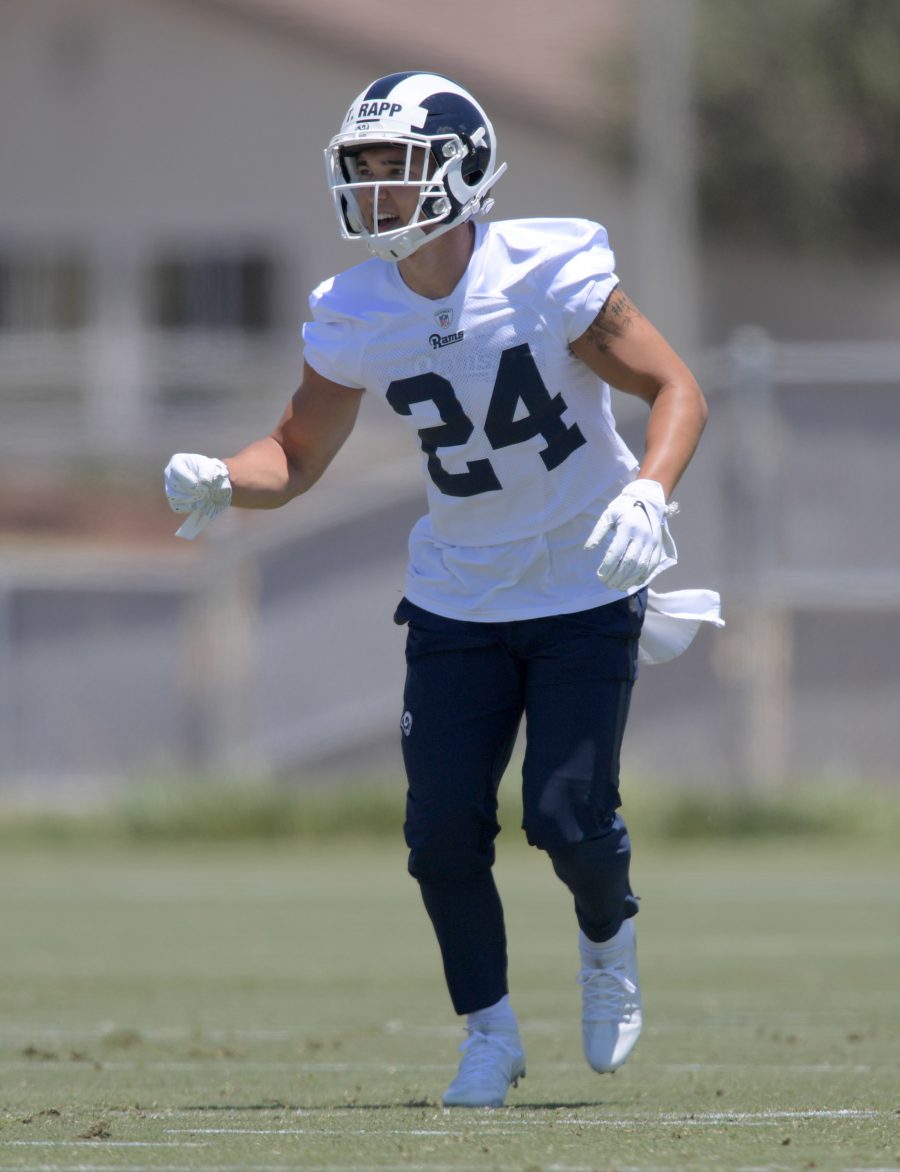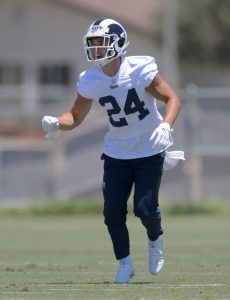 The team continues to remain active as they hosted a large free agent visit this week, according to Mike Reiss of ESPN. The visit, which resulted in the signing of Board, included former Rams safety Taylor Rapp, former Dolphins linebacker Andrew Van Ginkel, former Dolphins defensive end Trey Flowers, and former Vikings wide receiver Olabisi Johnson.
Flowers is an interesting prospect for New England. The former Patriots fourth-round draft pick priced himself out of New England back in 2019 after three strong seasons that saw him total a combined 21.0 sacks. He signed a free agent deal with the Lions and continued his consistency with a seven-sack season, but his health and production have dropped off in the last three years. Flowers only appeared in four games last season, but if he can get healthy, he can provide a cheaper option as a pass rusher in a familiar system.
The Patriots already have Matt Judon and Josh Uche, who combined for 27.0 sacks in 2022. They also have Deatrich Wise, who totaled 7.5 sacks last season. Wise, though, is set to have an $8.7MM cap hit in 2023, and the Patriots have an out built into his contract that would allow them to release him with only $4.4MM of dead money. The move would free up $4.3MM in cap space this year and $7.2MM of cap space in 2024. A healthy Flowers has the potential to replace Wise's lost production at a cheaper, more team-friendly rate.
It will be interesting to see how Van Ginkel's free agency plays out. The fourth-year linebacker out of Wisconsin has had an interesting career in Miami but is coming off a bit of a down year. Despite starting several games in 2020 and 2021, Van Ginkel's usage last year was much like that of Board's, playing mostly on special teams and coming off the bench a bit on defense. If that's where Van Ginkel's future on the field is, the Patriots already filled that role with Board. Regardless, Van Ginkel shouldn't have trouble finding a landing spot. According to Jordan Schultz of the Score, shortly after his visit to New England, Van Ginkel flew to Las Vegas for a visit with the Raiders, who have five linebackers from their 2022 roster in free agency and have only brought in one free agent linebacker.
With the retirement of long-time safety Devin McCourty, Rapp is another viable prospect. The former second-round pick out of Washington had some injury trouble early in his career but only missed one game in the past two years. Following a year where he reeled in four interceptions, Rapp had arguably the best season of his career, ranking as the 13th-best safety in the league, according to Pro Football Focus (subscription required). He's a strong run defender, having begun his career as a strong safety for the Rams, but excels in coverage, as well. He'll likely have other suitors, but I imagine he's a top option to replace McCourty in New England.
The Patriots essentially went one-for-one after replacing Meyers with Smith-Schuster, but the team is also losing Nelson Agholor to free agency. Johnson would be an extremely cost-efficient option towards that end. If you're wondering why you haven't heard Bisi's name in a while, it's because he has missed each of the past two seasons with two separate ACL tears. Over his first two years in the league, though, Johnson was able to catch 45 passes for 483 yards and three touchdowns. He won't win any WR1 battles anytime soon, but coming off two separate season-ending injuries, Johnson would be cost-effective and have decent upside.
There's plenty that will continue to develop over the next few weeks, but the Patriots continue to be one of the more active teams in free agency this offseason. What do you think about any of these players joining New England? Who do you think they should sign? Let us know in the comments below.