Matt Rhule's Nebraska agreement severs the ties between he and the Panthers, who are now evaluating to see if Steve Wilks can become the first interim HC in six years to stick around as a full-time hire. But the team's previous coach offered candor regarding his Carolina tenure.
When asked what he would do differently as Panthers HC, Rhule said he would have steered clear of the job he accepted in 2020. The Panthers gave Rhule a monster contract — seven years, $62MM — and the deal led the former college rebuild architect to believe he had more time than he did to turn the team around.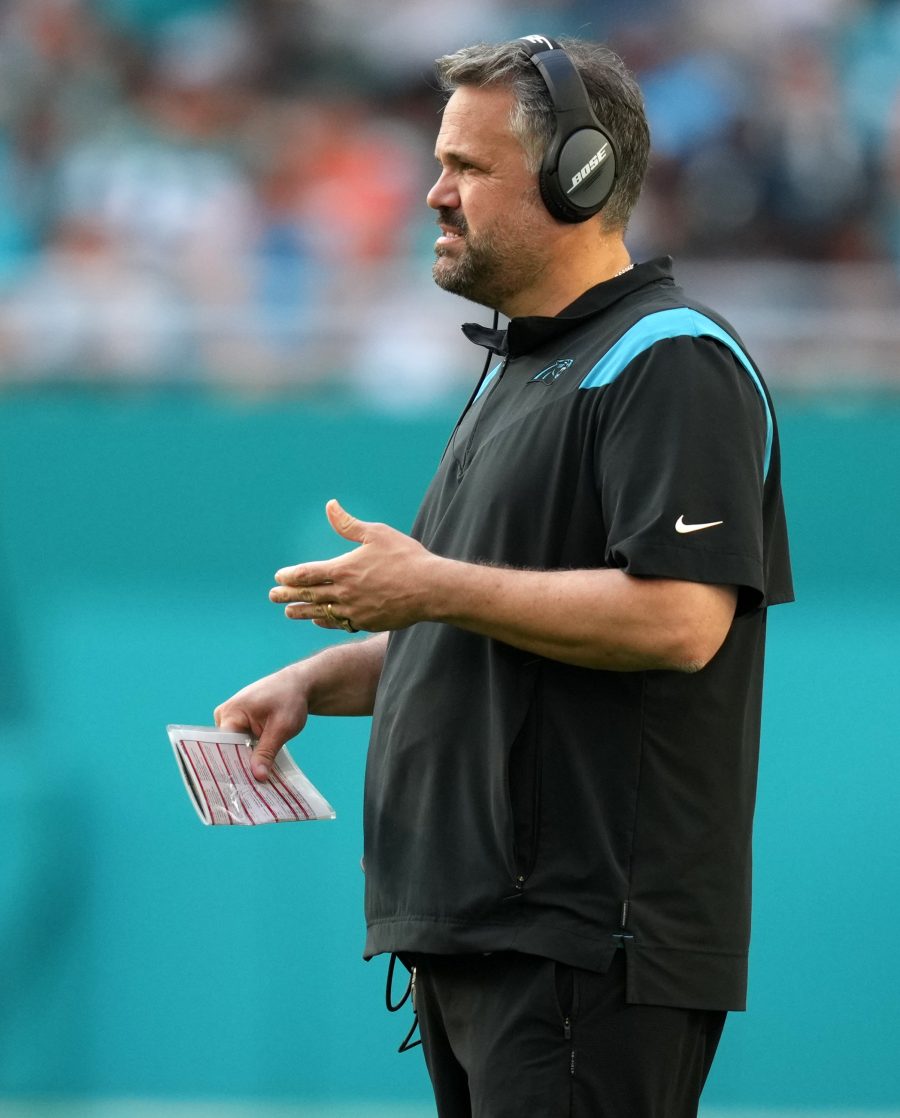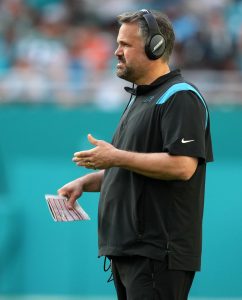 "I think I probably would just probably [have] taken another job," Rhule said during an appearance on The Season with Peter Schrager podcast (via Pro Football Talk's Mike Florio). "It's a great place. Wonderful people. But I just don't know if I was a fit there.
"You know, at the end of the day, you know, we talked about, 'Hey, we're gonna have a four-year plan, a five-year plan.' You know, if you tell me, 'Hey, we got a two-year plan,' then I'm gonna go sign a bunch of free agents and do it. So what was a four-year plan became a two-year-and-five-game plan real quick."
In most cases, NFL coaches in this era cannot execute four- or five-year plans without progress in the win column. The Panthers went 11-27 under Rhule. Rhule's college rebuilds progressed much faster, with Temple going from two to six to 10 wins in the longtime college coach's first three seasons and Baylor vaulting from one to seven to 11 victories during his three-year stay at the Big 12 school. This made Rhule a coveted commodity, leading to David Tepper's blockbuster offer.
At the time, reporting linked Rhule to preferring the Giants over the Panthers. The Giants represented the New York native's only previous NFL experience — a one-year stint (2012) on Tom Coughlin's staff — but John Mara balked at matching Tepper's offer. Rhule also had a pretty clear idea of his standing late in the 2021 season, when hot-seat rumors swirled. The Panthers brought Rhule back for a third season, but he took issue with how the franchise changed the timetable. This would not be the first time Tepper has drawn criticism for his ownership style and it is certainly not the first time in recent years a college coach has been unable to replicate success at the NFL level.
"I'm not angry about it," Rhule said. "At the end of the day, I understand. But if it's gonna be that quick, then we're gonna sign some more free agents, we're gonna go make the blockbuster trade, we're gonna do those things. I think the trajectory we were on was correct."
Highlighted by their three-year, $63MM Teddy Bridgewater deal in 2020, the Panthers made some notable free agent signings during Rhule's run. They did not, however, wade into the market's deep waters. The team gave ex-Rhule Temple charges Robbie Anderson and Haason Reddick midlevel deals (a two-year, $20MM pact for Anderson in 2020 and a one-year, $6MM Reddick accord during 2021's reduced-cap offseason) and handed out a three-year, $26.25MM contract to Austin Corbett this year. Carolina also sent Jacksonville a third-round pick for C.J. Henderson and added Stephon Gilmore. These players supplemented a Carolina core that drew trade interest after Rhule's firing. Though, teams' top Panthers trade targets — Christian McCaffrey, Brian Burns, D.J. Moore — were on the roster before Rhule's arrival.
The Panthers did try to make what would have been the biggest trade in their history, being a finalist for Deshaun Watson. But the then-Texans quarterback did not have them first on his list. And Tepper, joining Arthur Blank on this front, was uncomfortable with the Browns' five-year, $230MM fully guaranteed proposal. The Panthers pursued Watson for two years. In 2021, Watson was only believed to have waived his no-trade clause for the Dolphins. By 2022, Rhule's uncertain status impacted Watson's view of the Panthers. The team also traded three picks for Sam Darnold and added Baker Mayfield via lower-level swap; it is safe to say Rhule is back in the college ranks because the Panthers whiffed on the quarterback position under his watch.
It will be interesting to see how Rhule fares in attempting to rebuild the Cornhuskers while simultaneously observing if his cornerstone Panthers draft picks — Derrick Brown, Jeremy Chinn, Jaycee Horn, Ikem Ekwonu — end up being part of a contender in the future.