The most high-profile free agent signings occurred more than two months ago, but as we near June there are still talented NFL free agents available on the open market. Most of these players (with a few exceptions) won't command much guaranteed money, and given that we've passed the May 12 deadline, none will factor into the compensatory draft pick formula. After examining the offensive side of the ball yesterday, let's take a look at the defensive players who will try to find a home as training camp approaches…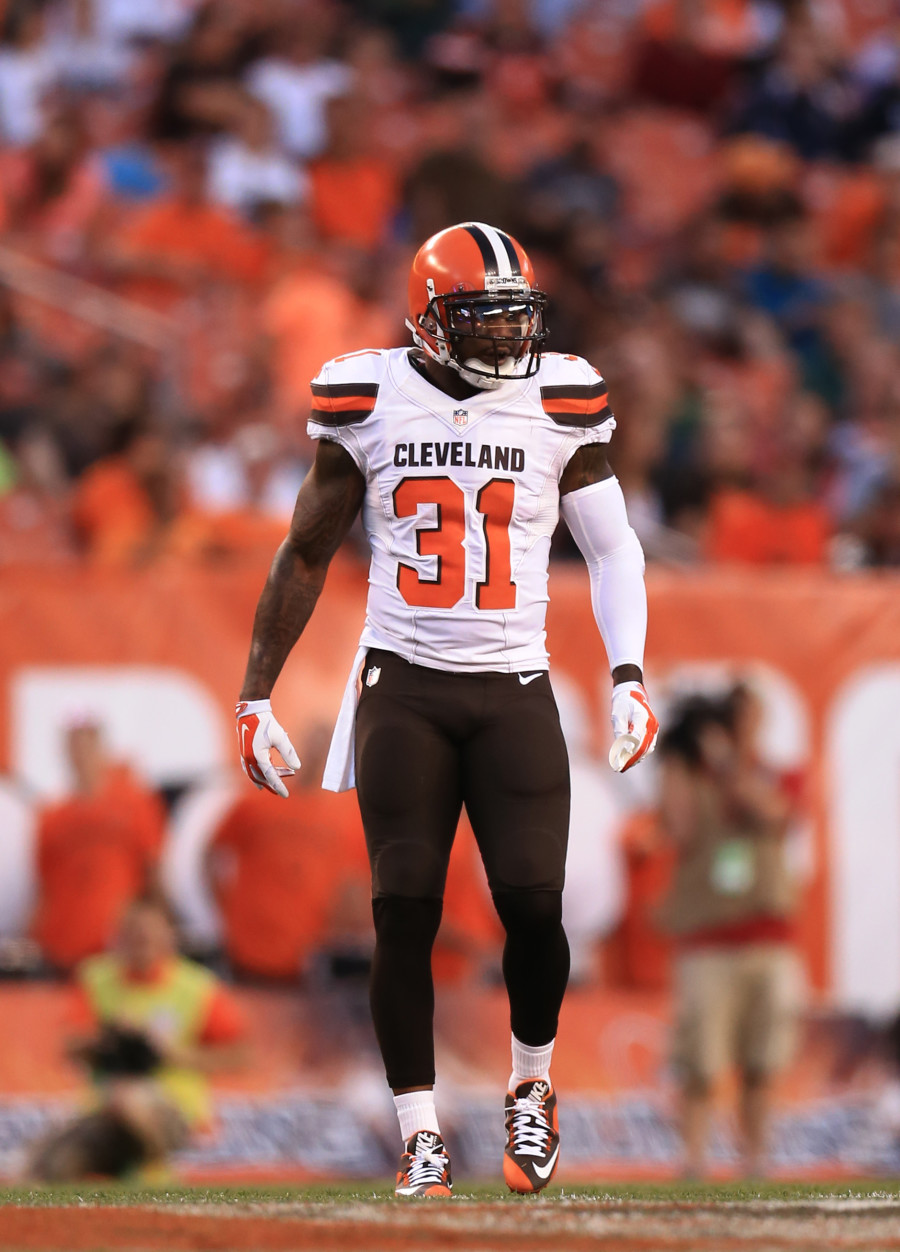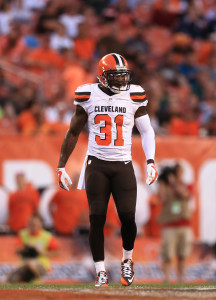 1. Donte Whitner, S: Despite being released by the Browns last month, Whitner is still an excellent player, having graded as the league's No. 24 safety among 89 qualifiers in 2015, per Pro Football Focus. Remarkably durable (he's missed only three games in the past six years), Whitner visited with the Rams in early April, and is reportedly still on Los Angeles' radar. Elsewhere, both the Chargers and the Cowboys could make sense as potential landing spots if San Diego and Dallas want to upgrade on Jahleel Addae and Barry Church, respectively.
2. Leon Hall, CB: Hall hasn't lacked suitors this offseason, as the Cowboys, Cardinals, Giants, and Falcons have all shown varying levels of interest in the 31-year-old cornerback over the past several months. He's not the boundary defender that he used to be, but Hall is a productive slot corner, which essentially makes him a starter in today's NFL. Health questions have nagged Hall throughout his entire career, and an offseason back procedure won't quiet those concerns, but the former Bengal figures to find a new home sooner rather than later.
3. Greg Hardy, DE: Clearly the best defender on this list in terms of pure talent, Hardy's off-the-field issues don't need to be rehashed here. The 27-year-old edge rusher and his agent, Drew Rosenhaus, are apparently lobbying NFL clubs for an opportunity, detailing the steps Hardy has taken to correct his pattern of behavior. However, it doesn't appear as though many teams are convinced Hardy has changed his tune, as sources told Ed Werder of ESPN.com that no one is interested in Hardy, with executives calling him — at best — a "hard sell" to ownership and — at worst — "toxic."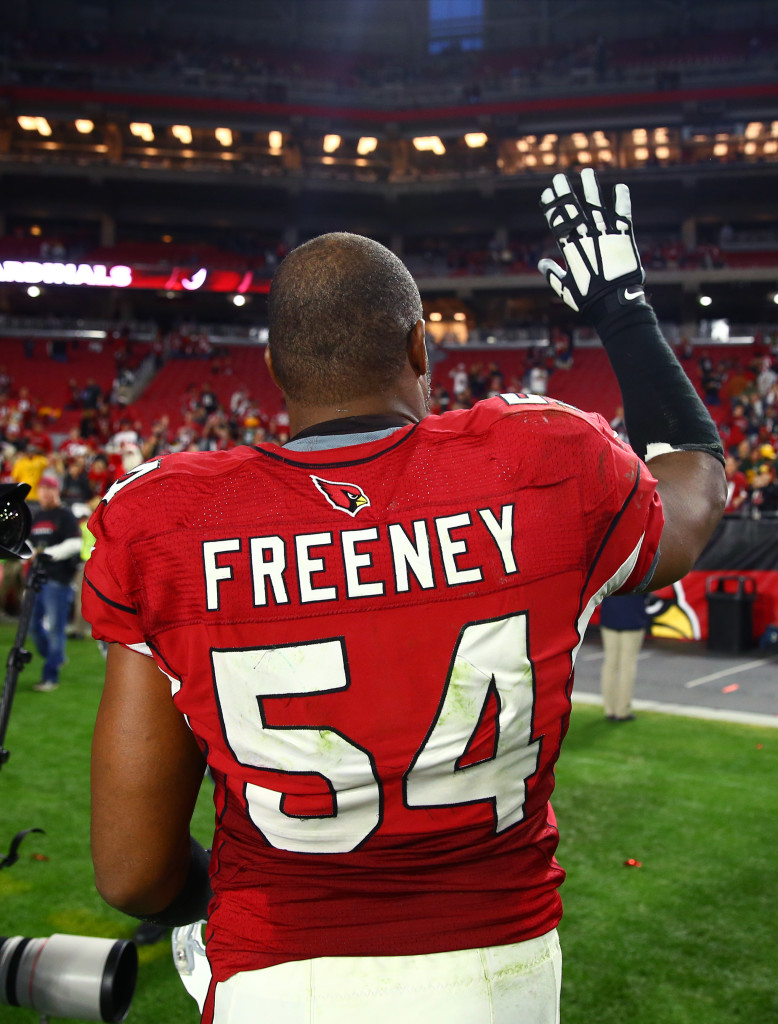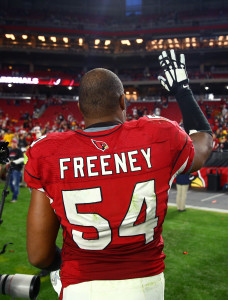 4. Dwight Freeney, LB/DE: Freeney spent roughly a third of the 2015 season at home, waiting until the Cardinals called in October to get back on an NFL field. Now 36 years old, Freeney has become something of a cause célèbre of mine, as I think he's a far more valuable player than the league apparently does. I outlined Freeney's tools in April of last year, and much of what I wrote at the time still holds — any number of clubs could benefit from allowing Freeney to get after the quarterback 20-25 times per game. A reunion with Arizona isn't out of the question, and the Ravens, Bengals, Panthers, Jets, Patriots, Lions, Chiefs, and Bills could all use an extra edge rusher.
5. Brandon Boykin, CB: At age 25, Boykin surprisingly had to settle for a minimum salary benefit contract to join the Panthers in March — he lasted less than two months on the roster, as he was released by Carolina earlier this week. That series of events, coupled with Boykin's relative lack of playing time after being dealt to the Steelers last year, is hard to figure, as Boykin is considered one of the premier slot corners in the game. With teams lining up in sub packages more than 60% of the time, Boykin is capable of playing a substantial role, and shouldn't stay on the street for long.
6. Mike Neal, LB: Neal started a career-high 15 games last season, and has posted at least four sacks in each of the past four years. He's met with both the Lions and the Seahawks this offseason, but has yet to sign a contract, and would seemingly only be in line for a one-year pact at this point. The Packers selected fellow linebacker Kyler Fackrell in the third round of last month's draft, so Green Bay probably isn't an option (though Neal is open to returning). It's possible that the 2015 Al Jazeera report that linked Neal to PEDs is hindering his market, a sentiment with which Neal agrees.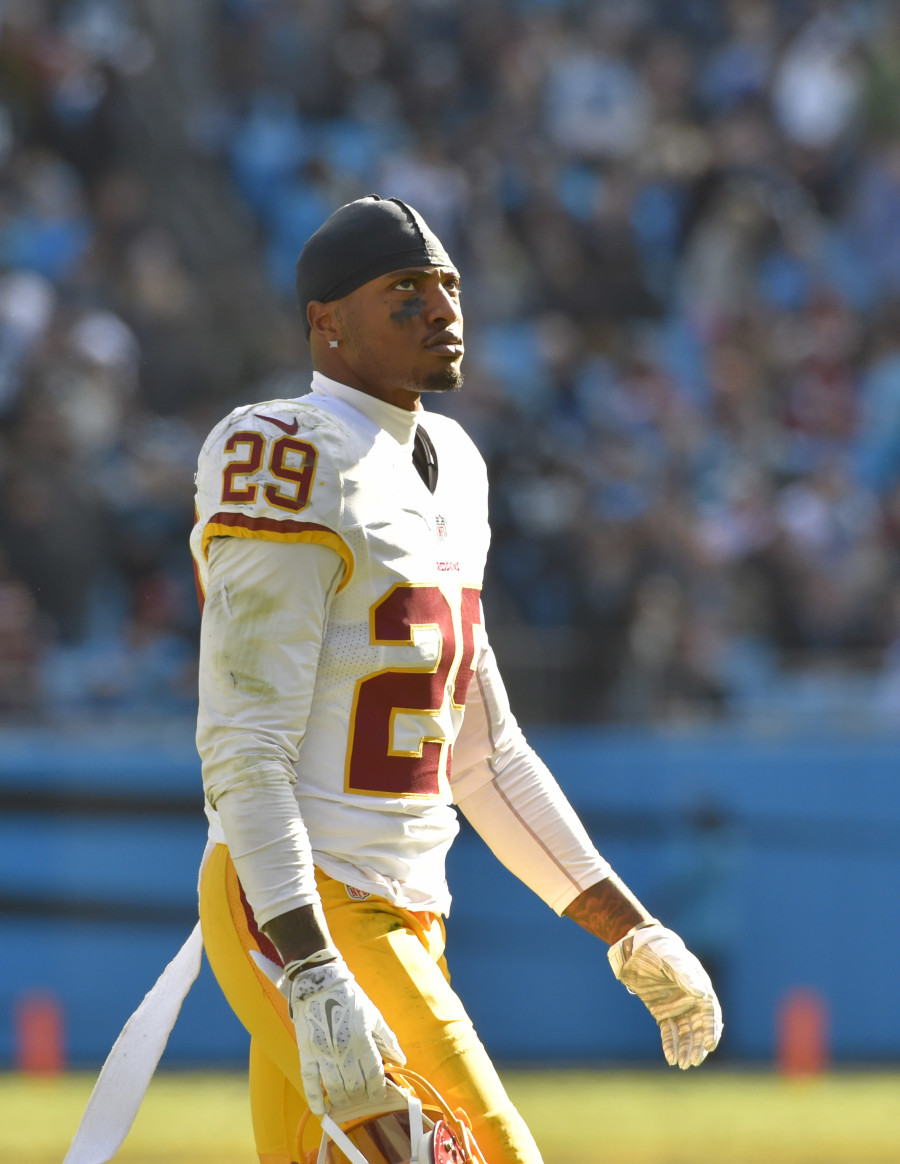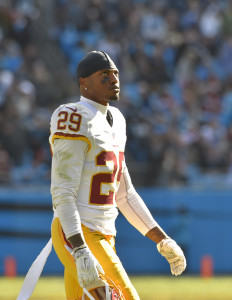 7. Chris Culliver, CB: It's been a trying 12 months or so for Culliver, whose 2015 one-game suspension voided his 2016 $8MM guarantee, making it much easier for Washington to release him — which they did earlier this month. Culliver, 27, also tore his ACL in November, meaning his availability for the start of the season could be in doubt. But Culliver is the one true outside cornerback on this list, and he has also has youth on his side. A smart team might sign Culliver to a two-year deal with limited or no guarantees for the 2017 season, let him rehab for the first half of 2016, and then evaluate him over the course of November and December.
8. Antrel Rolle, S: Rolle isn't going to get the same kind of offers that fellow safety Whitner will — not only is he more than three years older, but Rolle ranked a little lower among safeties than did Whitner, coming in at No. 39 in the NFL according to PFF. Rolle has expressed an interest in reuniting with the Giants, with whom he spent the 2010-14 seasons, and on paper, it's a match that makes a lot of sense, as New York needs a rangy free safety opposite Landon Collins. The Rams, Falcons, and Buccaneers could have interest in the veteran defensive back, as could the Colts if they plan to move 2016 second-rounder T.J. Green to cornerback, as has been rumored.
9. O'Brien Schofield, LB: Schofield and the Falcons were said to be working on a deal as far back as early March, but no signing ever came to fruition. At the time, the Cowboys, Bears, and Titans were reported to have interest in Schofield, and while he's expressed his preference to return to Atlanta, he remains a free agent. Head coach Dan Quinn has stated he hopes that Schofield is re-signed, and the Falcons have in fact made an offer. Primarily a nickel linebacker, Schofield agreed to a two-year deal with the Giants in 2014 only to see it fall apart due to medical concerns — it's unclear whether his current disagreement with Atlanta is due to injury questions or financial disparities.
10. Jeremy Mincey, DE: At 32 years old, Mincey isn't going to suddenly blossom into a star, but he's more than capable of being thrown into a defensive end rotation on a team that runs a 4-3 scheme. Mincey didn't post any sacks last season, but he registered six quarterback takedowns in 2014, which led to him holding out for an extra $500K the following offseason. The Cowboys reportedly aren't interested in a reunion, but Mincey did generate some level of trade interest last November, so it's likely that there are clubs who'd be willing to offer a one-year deal.
Honorable mention: Chris Canty, DL; Henry Melton, DT; Kevin Williams, DT; Cortez Allen, CB; Antonio Cromartie, CB; Cortland Finnegan, CB; Jayron Hosley, CB; Will Allen, S.
Safety Walter Thurmond was not included on this list because he's contemplating retirement and has reportedly turned down offers of $4MM per year.
Photos courtesy of USA Today Sports Images.