The Vikings announced Chad Greenway will retire after 10 seasons. A Tuesday press conference is on tap for the UFA linebacker to retire as a member of the Vikings, with whom he played all 10 of those campaigns.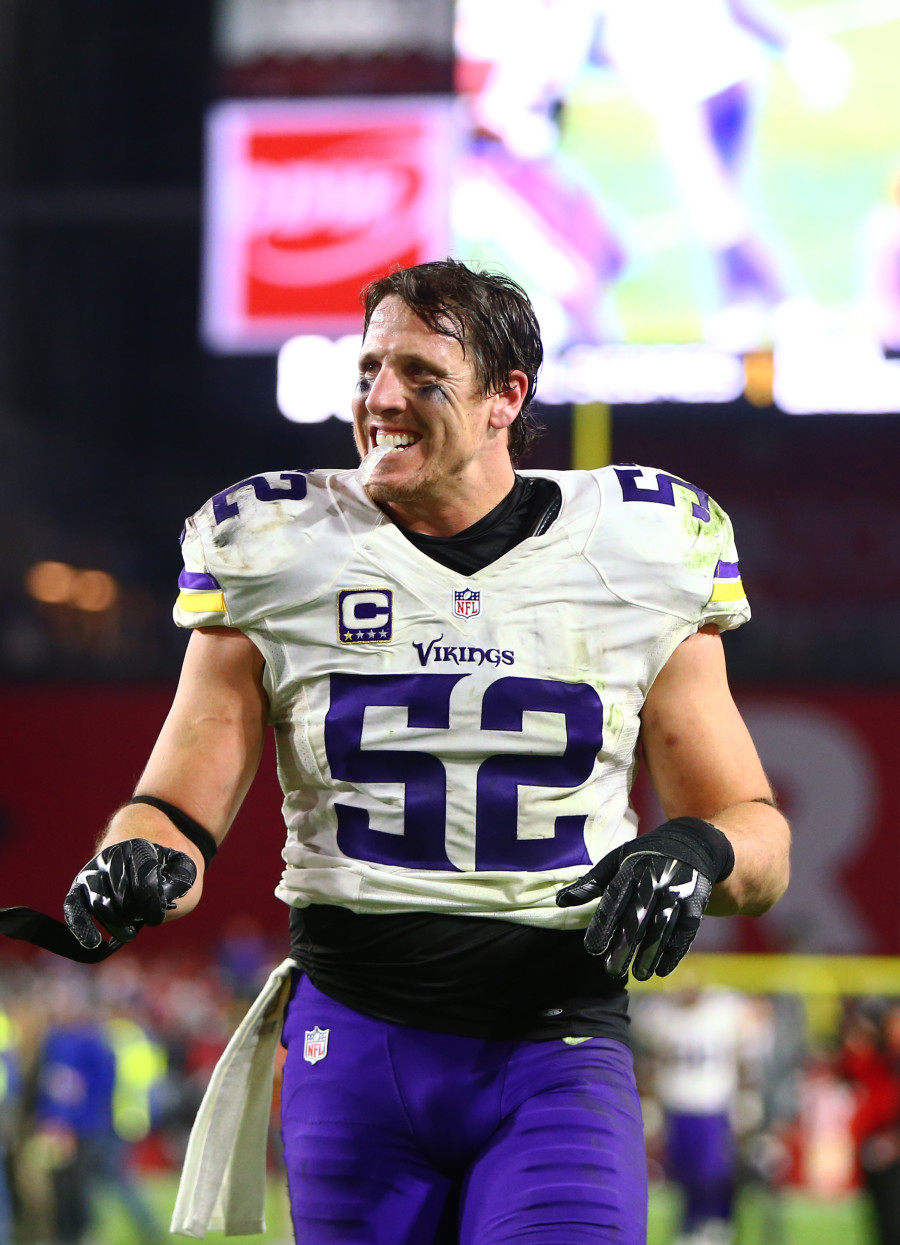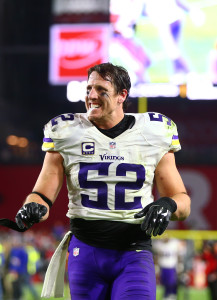 Greenway signed a one-year contract in 2016 to return to the team, but last season was expected to be his last. The 34-year-old linebacker will make good on those intentions. This will mark a new era for the Vikings, who drafted both Greenway and Adrian Peterson in the first round of the 2007 draft.
The former Iowa standout made two Pro Bowls, in 2011 and 2012, and 144 career starts. He became a full-time starter beginning in Week 1 of the '07 slate and didn't relinquish his spot on the outside in the Vikings' 4-3 scheme. Greenway made nine Vikings starts last season, playing for $2.75MM. Greenway played in all 16 games last season and made 41 tackles, a career-low mark. Finishing his career with 1,334 tackles, Greenway made more than 100 in six of his 10 seasons, with a 148-stop 2012 campaign representing his high-water mark. He also registered 18 career sacks.
Minnesota still has Anthony Barr, Eric Kendricks and Emmanuel Lamur under contract for 2017. Lemur signed a two-year deal in 2016 as well.