The Saints have secured three of their 2016 draft picks, including their top two selections, general manager Mickey Loomis formally announced today in a press release. In addition to signing first-round defensive tackle Sheldon Rankins, second-round wide receiver Michael Thomas, and seventh-round running back Daniel Lasco, the club parted ways with running back Vick Ballard, defensive end Phillip Hunt, and fullback Toben Opurum.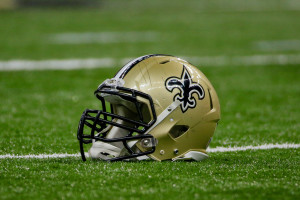 All three veterans cut today by New Orleans have appeared in regular-season NFL games. Ballard notably ran for 814 yards and a pair of touchdowns during the 2012 season, when he served as the Colts' primary back for most of the year. Hunt, 30, has been a part-time player for the Eagles and Lions in parts of four seasons since 2011, picking up four career sacks. Opurum, meanwhile, appeared in his first two regular-season games for the Saints in 2015.
As for the Saints' draft pick signings, Rankins' deal represents the most significant of the three, of course — it's worth $12.802MM over four years, with a $7.51MM signing bonus and a fifth-year option for 2020. Thomas will receive a signing bonus of $1.923MM on his four-year rookie pact, while Lasco will get a modest $75K bonus.
No NFL team had a smaller 2016 draft class than the Saints, who selected just five players, so New Orleans has now locked up more than half of its draftees.