The Patriots have cut quarterback Trace McSorley, as Tom Pelissero of the NFL Network reports. The former Ravens draftee signed with New England in April to compete for a third-string job behind starter Mac Jones and 2022 fourth-rounder Bailey Zappe.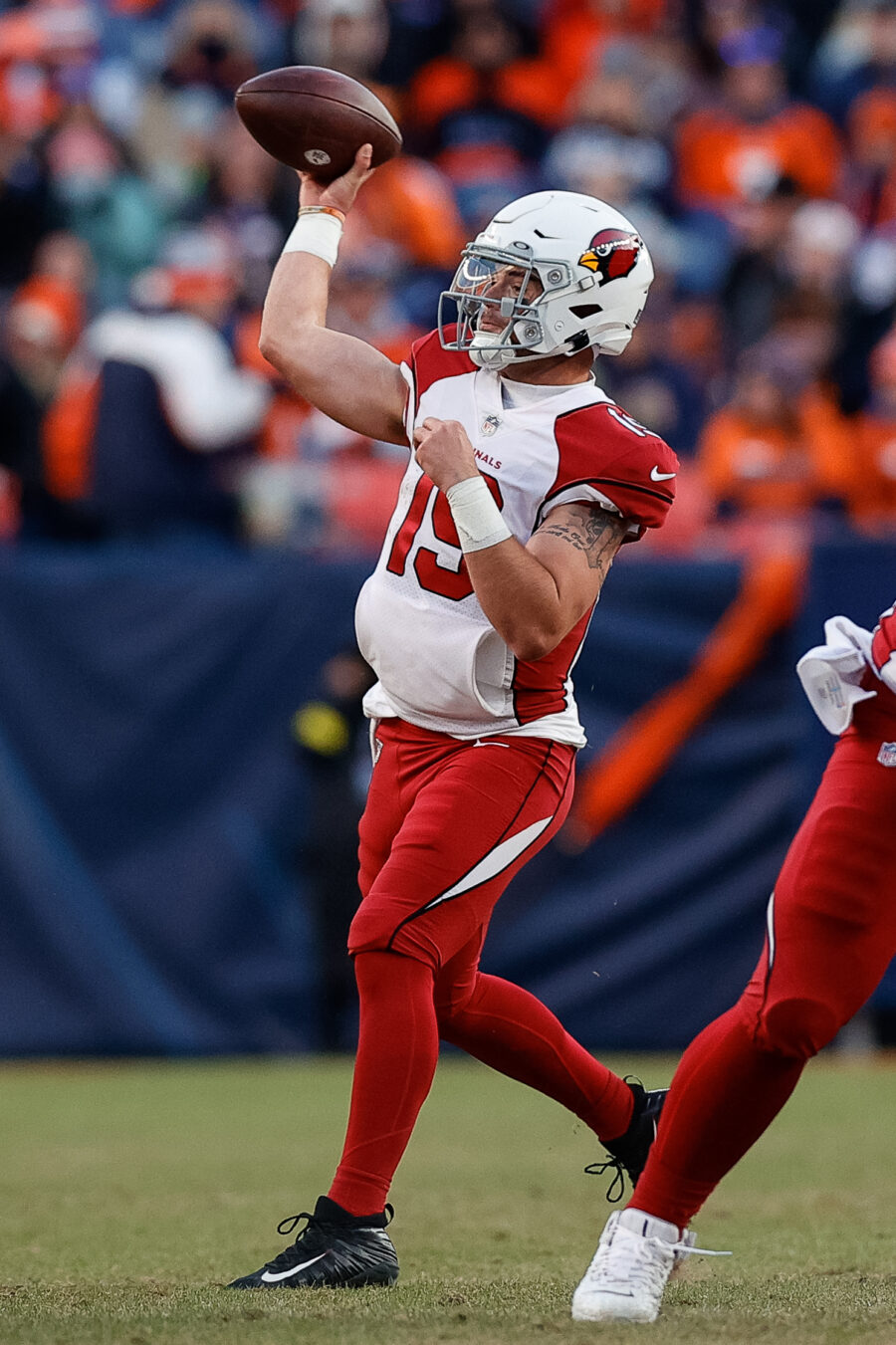 McSorley threw just four passes in this year's preseason and completed only one of them. It was clear that he did not have much of a future in Foxborough, so the most intriguing aspect of his release is that it increases the likelihood that UDFA rookie Malik Cunningham will make the roster.
Like 2019 MVP Lamar Jackson, Cunningham is a Louisville product. And like Jackson, Cunningham is a dangerous dual-threat athlete, having thrown for 70 TDs against 29 picks in his collegiate career to go along with 3,182 rushing yards (on a 5.1 yards-per-carry average) and a whopping 50 rushing TDs. He is not the passing prospect that Jackson was, however, and there were plenty of concerns about Jackson's acumen as a passer when he entered the league.
In light of that, Cunningham has taken the bulk of his reps as a receiver and special teamer in camp. He did see a bit of action as a quarterback in the preseason, completing three of six attempts for 19 yards. As a receiver, he caught just one of nine targets, but he had six carries for 40 yards and a touchdown. He is raw in most aspects of the game, but his athleticism is highly appealing, and it may be hard to sneak him through waivers and onto the practice squad. Even if the Pats were successful in that regard, another club could poach him at any time.
Since Zappe appears capable of handling the QB2 role, it would make sense for New England to dedicate a roster spot that might otherwise be used on a more traditional third-string passer on an intriguing player with unique upside. But as Jeff Howe of The Athletic cautions, the team has not made a decision on Cunningham despite McSorley's departure.
"Malik is a really interesting player," head coach Bill Belichick recently said (h/t Khari Thompson of Boston.com). "The kid never played receiver before or returned kicks and he's done both, he's returned kickoffs and played receiver. As far as playing quarterback, we'll see how it goes. He's certainly got some things on his resume, and so do other players so we'll see how it all plays out."