As several wide receivers from the 2019 draft class are moving toward big-money extensions, J.J. Arcega-Whiteside is well off that tier. The former Eagles second-round pick drifted off the radar during his first three seasons, leaving him on unsteady ground going into his fourth.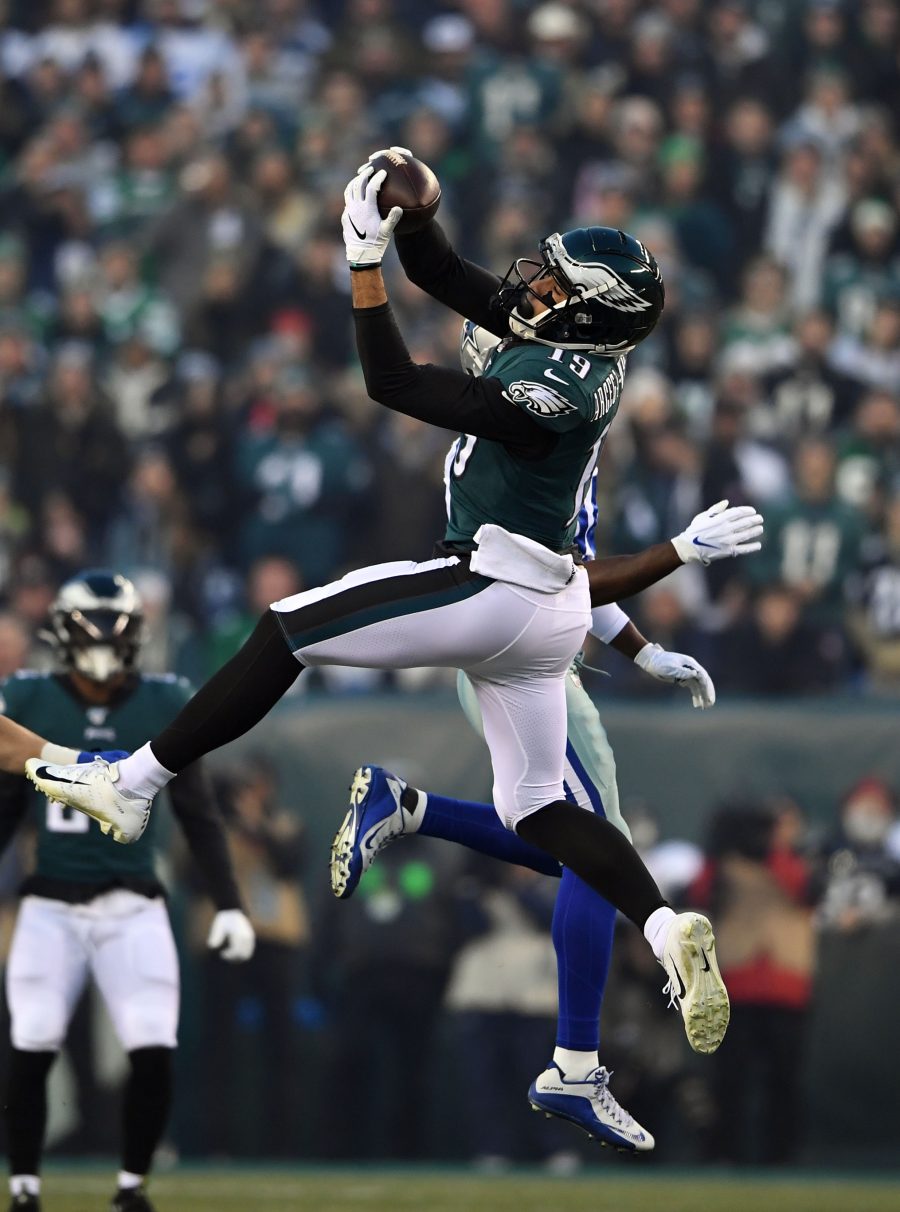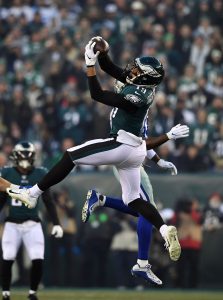 But the Eagles will experiment with an Arcega-Whiteside position change when their offseason workouts begin Monday. He is moving to tight end, Jeff McLane of the Philadelphia Inquirer notes. Already a big wideout, Arcega-Whiteside has added weight to his 225-pound frame and has embraced the move.
The Eagles chose Arcega-Whiteside 57th overall three years ago. The Stanford product posted a 1,059-yard, 14-touchdown season in 2018, vaulting him onto the Day 2 radar. Despite the Eagles' starting wideouts running into widespread injury trouble during much of Arcega-Whiteside's career, he has not capitalized on any additional playing time. In three seasons, Arcega-Whiteside has caught just 16 passes for 290 yards and one touchdown. He underwent offseason finger surgery as well, McLane adds.
Dallas Goedert signed a lucrative extension last year, doing so shortly after the Eagles traded Zach Ertz to the Cardinals. Although Richard Rodgers remains on Philly's roster, there is room behind Goedert. And the Eagles have tried tight end conversions in the recent past, using former college quarterback Tyree Jackson at the position and attempting to shift ex-Cardinals receiver draftee Hakeem Butler there as well. Butler played in two games as an Eagle in 2020, and Jackson suffered a torn ACL in Week 18, leaving his availability for the start of next season uncertain.