The CFL's Hamilton Tiger-Cats have added quarterbacks Colin Kaepernick and Robert Griffin III to their exclusive negotiation list, a source tells ESPN.com's Kevin Seifert (Twitter link). It's not clear if Kaepernick or Griffin are open to playing north of the border, but if they do, their rights will be reserved by the Tiger-Cats.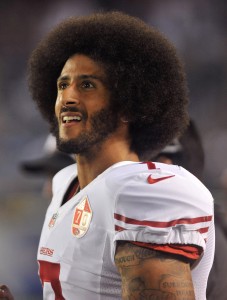 Kaepernick and RG3 are among the best free agent quarterbacks left on the board, but, for different reasons, they haven't garnered a lot of interest from NFL teams thus far. Kaepernick is a lightning-rod for controversy who is years removed from his best work. Griffin, meanwhile, is even further removed from his salad days and barely played in 2016 due to injury. In time, I expect that Griffin will find work, but it's possible that all 32 teams could avoid Kaepernick over fear of a locker room distraction.
The Tiger-Cats also own the rights to Johnny Manziel, giving them three big-name QB possibilities.
Photo courtesy of USA Today Sports Images.