The Eagles have listed wide receiver DeVonta Smith as week-t0-week with a knee sprain. However, (Twitter link) NFL.com's Ian Rapoport hears that it's just a minor sprain, which means that Smith should only be out for a couple of weeks.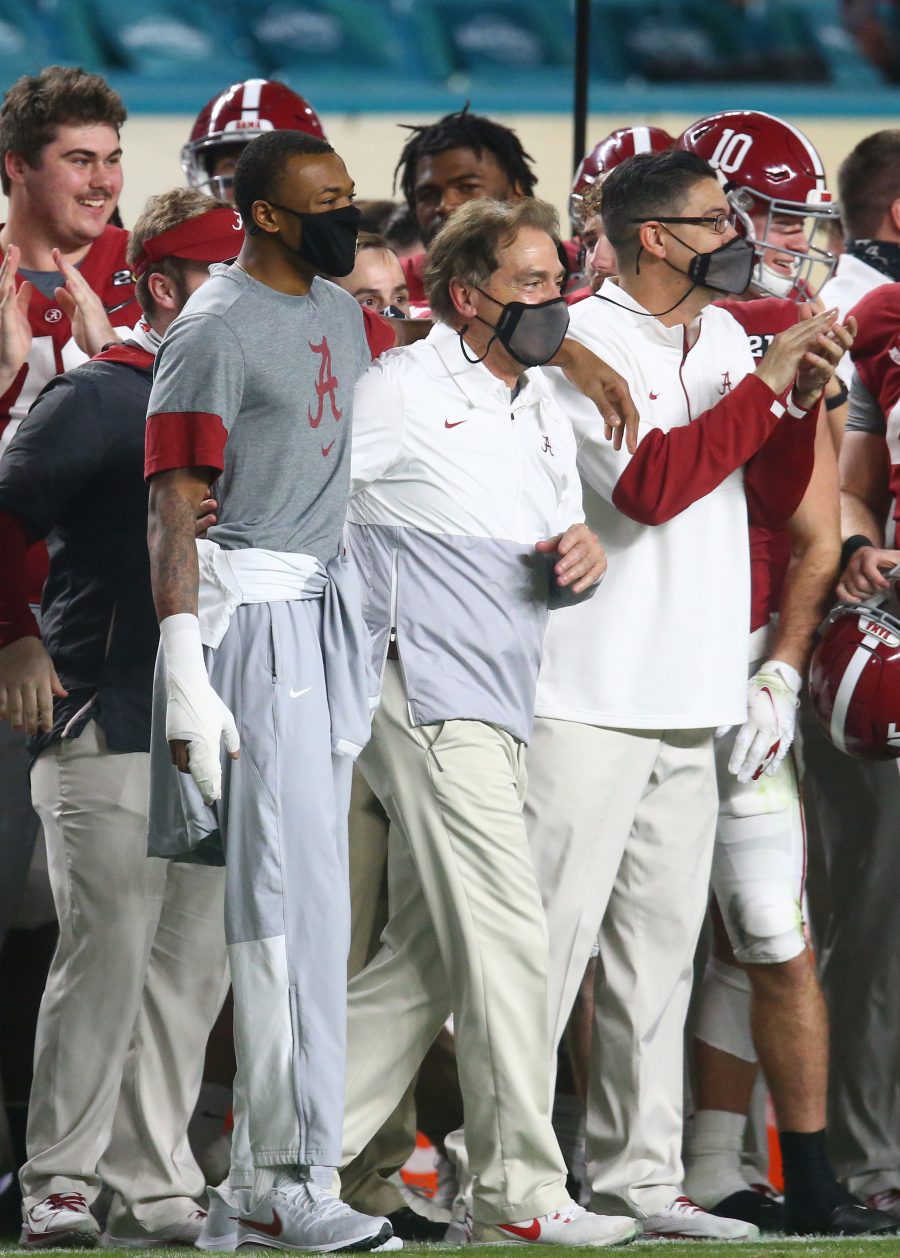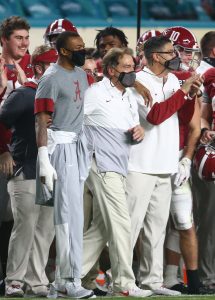 [Poll: Which Rookie WR Will Finish With Most Receiving Yards?]
The first-round pick is set to reunite quarterback Jalen Hurts, his old college pal at Alabama. The stage is set for a big rookie year — the Heisman trophy winner may stand as the Birds' top outside option as he joins Jalen Reagor, Travis Fulgham, and Greg Ward Jr. on the depth chart. Fortunately, he should be good to go in time for the season opener against the Falcons on September 12.
Smith broke onto the scene following a standout junior campaign, but he took it to another level in 2020. The wideout finished the year with 24 touchdowns, 1,862 yards from scrimmage, and the aforementioned Heisman (plus many more awards). He was universally viewed as one of the three best WRs in this year's class — somewhere behind Ja'Marr Chase and neck-and-neck with teammate Jaylen Waddle. While those two were taken ahead of Smith, the Eagles rook offers plenty of upside thanks to his soft hands, intangibles, and ability to win 50/50 balls.
Photo courtesy of USA Today Sports Images.