Dwayne Haskins' rookie year is in the books. The Redskins have ruled out their young quarterback for Week 17 as he deals with an ankle injury, interim head coach Bill Callahan announced Monday.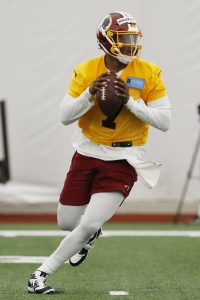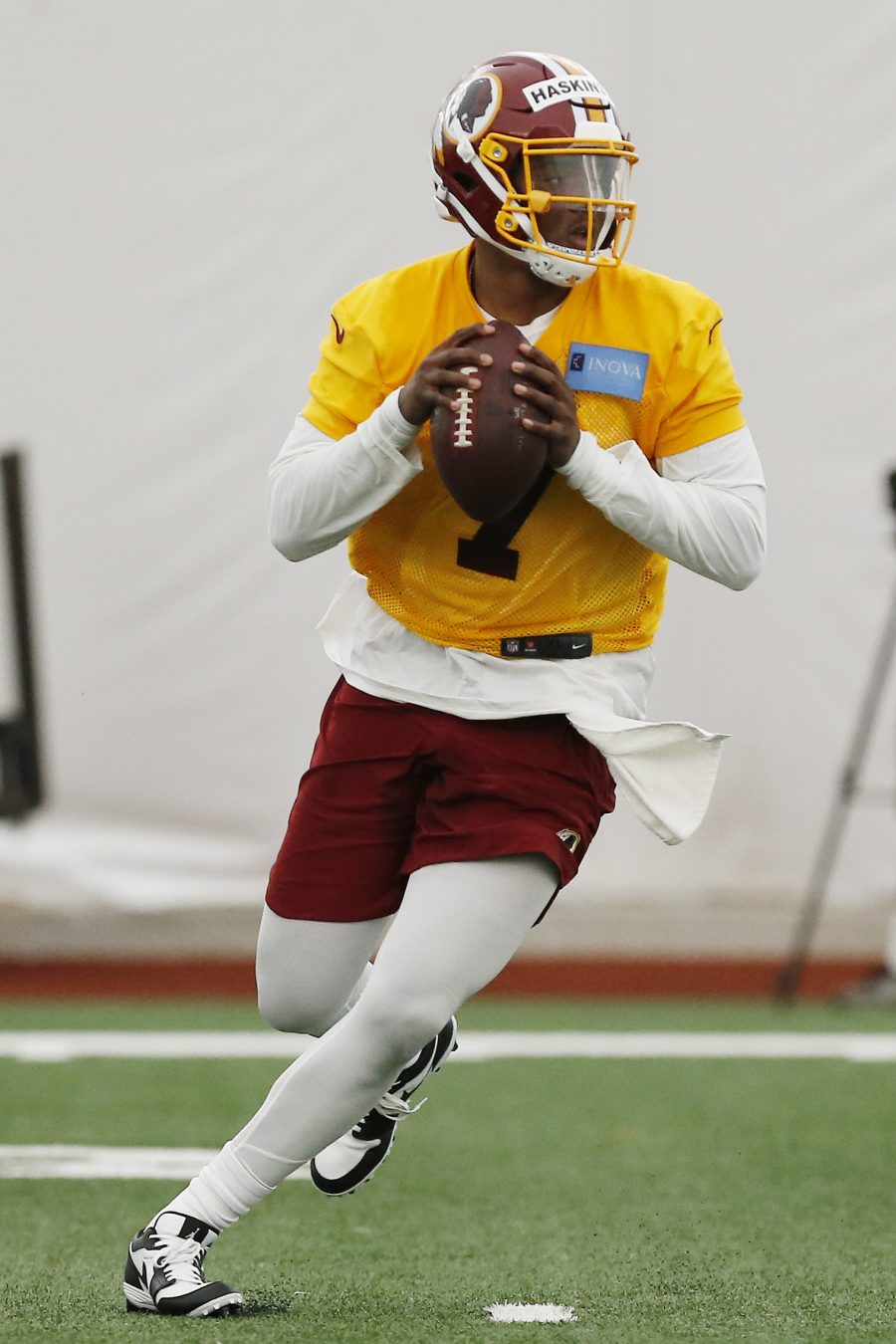 Haskins went down with the ankle injury late in Washington's loss to the Giants this past week. He apparently lobbied to come back into the game, but Redskins owner Dan Snyder personally intervened and told him not to go back into the game. That was certainly an unusual development, and one that signaled the franchise would be extremely cautious with their young signal-caller. With Haskins inactive, Case Keenum will presumably draw the start in the finale against the Cowboys, while Colt McCoy will back him up.
After setting records during his one year as Ohio State's starter, Haskins was drafted 15th overall back in April. After starting the year off on the bench behind Keenum, Haskins took over around the midpoint of the season, not too long after Jay Gruden was fired. He initially struggled mightily with a depleted offense around him, but had started to come on strong the last couple of weeks.
He had his best game as a pro two weeks ago in a near-upset win over the Eagles, completing 19 of 28 passes for 261 yards and two touchdowns. He was also playing quite well before going down against New York. He'll finish his rookie year having completed 58.6 percent of his passes for 1,365 yards with seven touchdowns and seven interceptions, while averaging 6.7 yards per attempt. Washington is headed for a crucial offseason, as they must pick a new head coach while also dramatically upgrading their weapons. Barring something crazy happening, Haskins will be under center in Week 1 come 2020.
Photo courtesy of USA Today Sports Images.