Chiefs offensive coordinator Eric Bieniemy was a popular name in the head coach circuit this past offseason. The 49-year-old ultimately had interviews with four organizations: the Jets, Buccaneers, Bengals, and Dolphins. Ultimately, Bieniemy didn't get that head-coaching offer, but he remains confident about his standing in the NFL.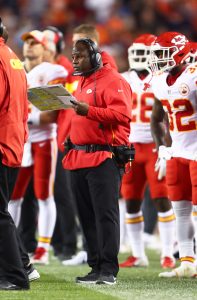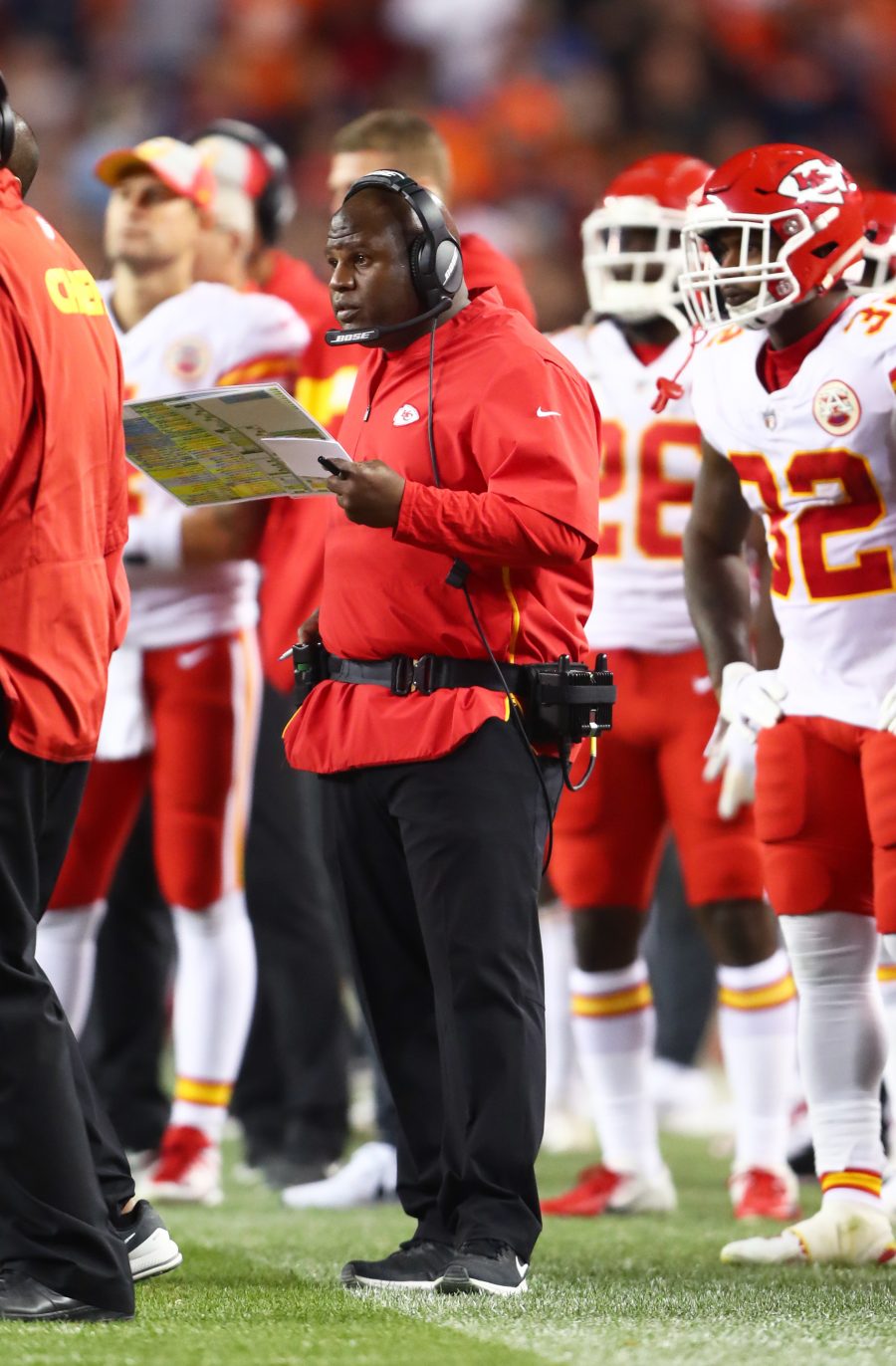 Of course, his inability to secure a head-coaching job says more about the other candidates than Bieniemy, as the coordinator's resume speaks for itself. The former second-round player has essentially been coaching since his nine-year playing career came to an end, and he's been on the Chiefs staff since 2013. After working with the likes of Jamaal Charles, Spencer Ware, and Kareem Hunt during his stint as running backs coach, Bieniemy was promoted to offensive coordinator in 2018. During his first year on the job, the coach played a major role in the Chiefs establishing themselves as the top offense in the league.
Appearing at the NFL Quarterback Coaching Summit, Bieniemy talked to ESPN's Vaughn McClure about his head coach interviews, his role on the Chiefs' coaching staff, and his preparation for future job interviews. The entire article is worth a read, but we've compiled some of the notable soundbites below.
On the sentiment that he wasn't hired as a head coach because of his lack of play-calling experience:
"Here's my response about the playcalling: coach (Andy) Reid has always done it his way, and that's how historically he's done it because he's Coach Reid. He has a beautiful mind, and we all work hand-in-hand together. And he gives me the green light to do a number of things. I have input. I do scripts. I get the install. There are a number of things that I do."
On his interaction with quarterback Patrick Mahomes and head coach Andy Reid:
"Do I talk to the quarterback? Yes. (Reid) is reciting what he wants me to particularly tell Pat to call. So if people want to make a big deal about that, so be it. The experience that I've gotten, understanding how an offensive system works, the organization, how to prepare it, how to get guys going and moving in one direction for one cause, that's what this is about."
On support from the Fritz Pollard Alliance, which "oversees compliance with the Rooney Rule requiring teams to interview minority candidates":
"John Wooten and the Fritz Pollard Alliance, I thought they did a hell of a job; they gave me an opportunity. Obviously, Coach Reid has given me an opportunity. And I think my interviewing process went about as good as it could go.
On how this offseason prepared him for future head-coaching interviews:
"…[I]t gave me the experience moving forward knowing that, 'You know what, this is my first go-around. Second go-around, if I'm blessed and fortunate to be placed in that situation, I'll be that much better.' But as far as a head-coaching position is concerned, right now we're focused on the season. Obviously, we want to go out and do some things that's going to help us to continue to have success. Then if somebody wants to give me a chance, I'll be willing, ready, and waiting for that opportunity."
Photo courtesy of USA Today Sports Images.