Joining the likes of Cedric Ogbuehi and Germain Ifedi, Nate Gerry signed a free agent deal in March only to be released in May. The Commanders cut ties with the veteran linebacker Tuesday.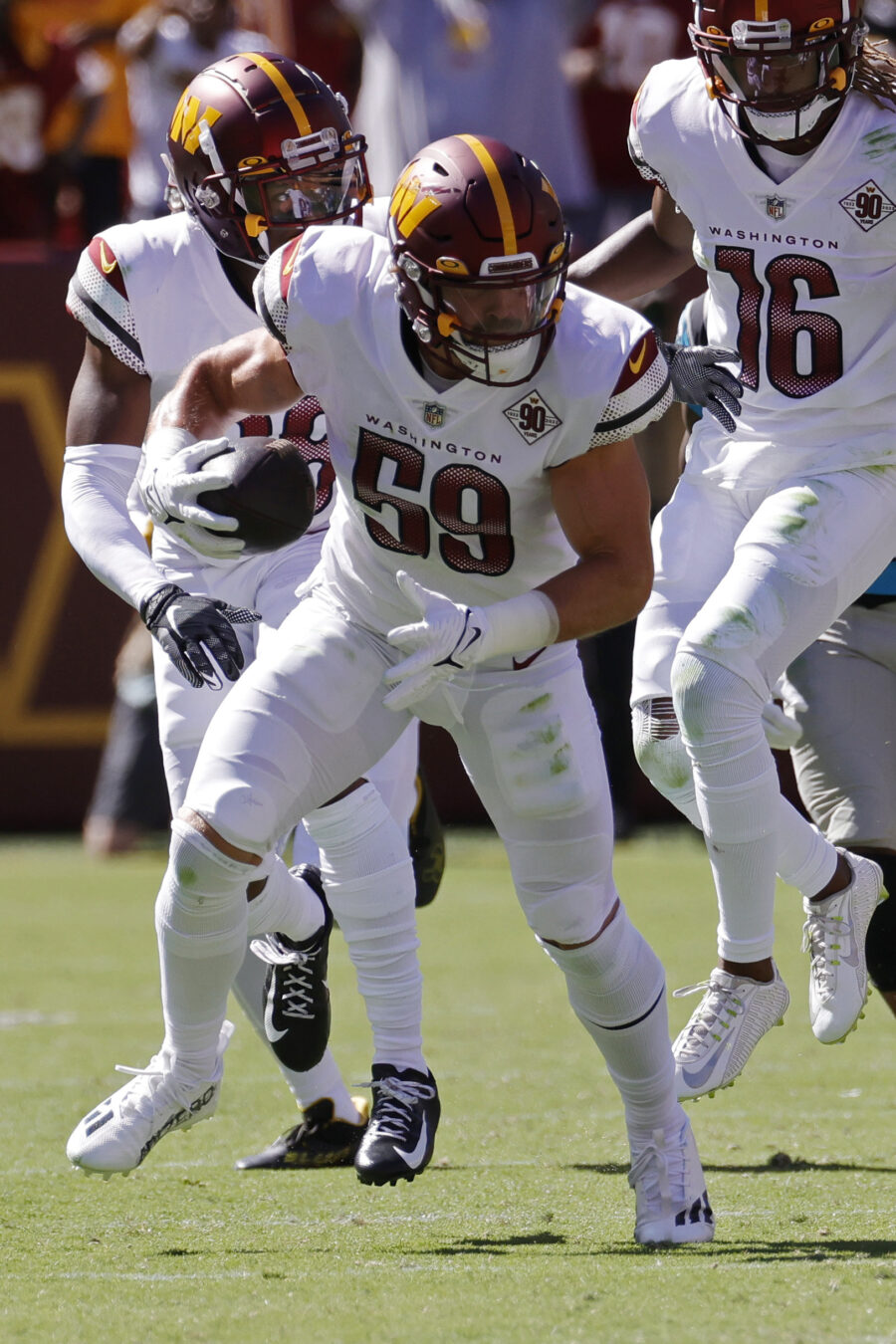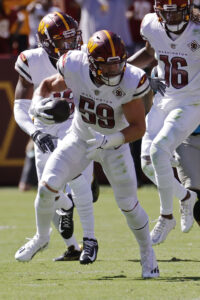 The Gerry release will open a roster spot for recent XFL linebacker Ferrod Gardner. Playing for the D.C. Defenders in the XFL's third go-round, Gardner saw action in 10 games. The Commanders are giving Gardner another chance, after the 2022 UDFA spent a few months with the team over the past year. The Commanders recently signed XFL O-lineman Jaryd Jones-Smith as well.
Gerry, 28, initially signed with the Commanders last summer. The former Eagles starter played a reserve role in Washington but was not a gameday roster regular. Failing to make the team out of training camp, Gerry rejoined the Commanders on a practice squad deal. He ended up playing in just four games with the team, regularly making the Saturday-afternoon climb from the P-squad to Washington's active roster. When active, Gerry played exclusively on special teams for the Commanders.
Nevertheless, Washington brought the Nebraska alum back on a league-minimum deal in March. Gerry has 22 career starts on his resume. A converted safety, he was part of Philadelphia's 2017 Super Bowl-winning team as a backup and special-teamer. After the Eagles cut costs at linebacker, moving on from Mychal Kendricks and Jordan Hicks, Gerry ascended to a starting position. He started 12 games for Philly's 2019 division-winning team, totaling 78 tackles, 2.5 sacks and two interceptions. With the Eagles parting ways with Nigel Bradham in 2020, Gerry started all seven games he played. He spent part of the 2021 season on the 49ers' practice squad.
The Commanders made some changes at linebacker this offseason, letting Cole Holcomb walk in free agency and signing ex-Seahawk Cody Barton. Two years remain on former first-rounder Jamin Davis' contract, and the team re-signed David Mayo in February.