The uncertainty surrounding Rob Gronkowski's career may be on the verge of being tabled. The All-Pro tight end is more likely to play in 2018 than retire shy of his 29th birthday, Jeff Darlington of ESPN.com reports.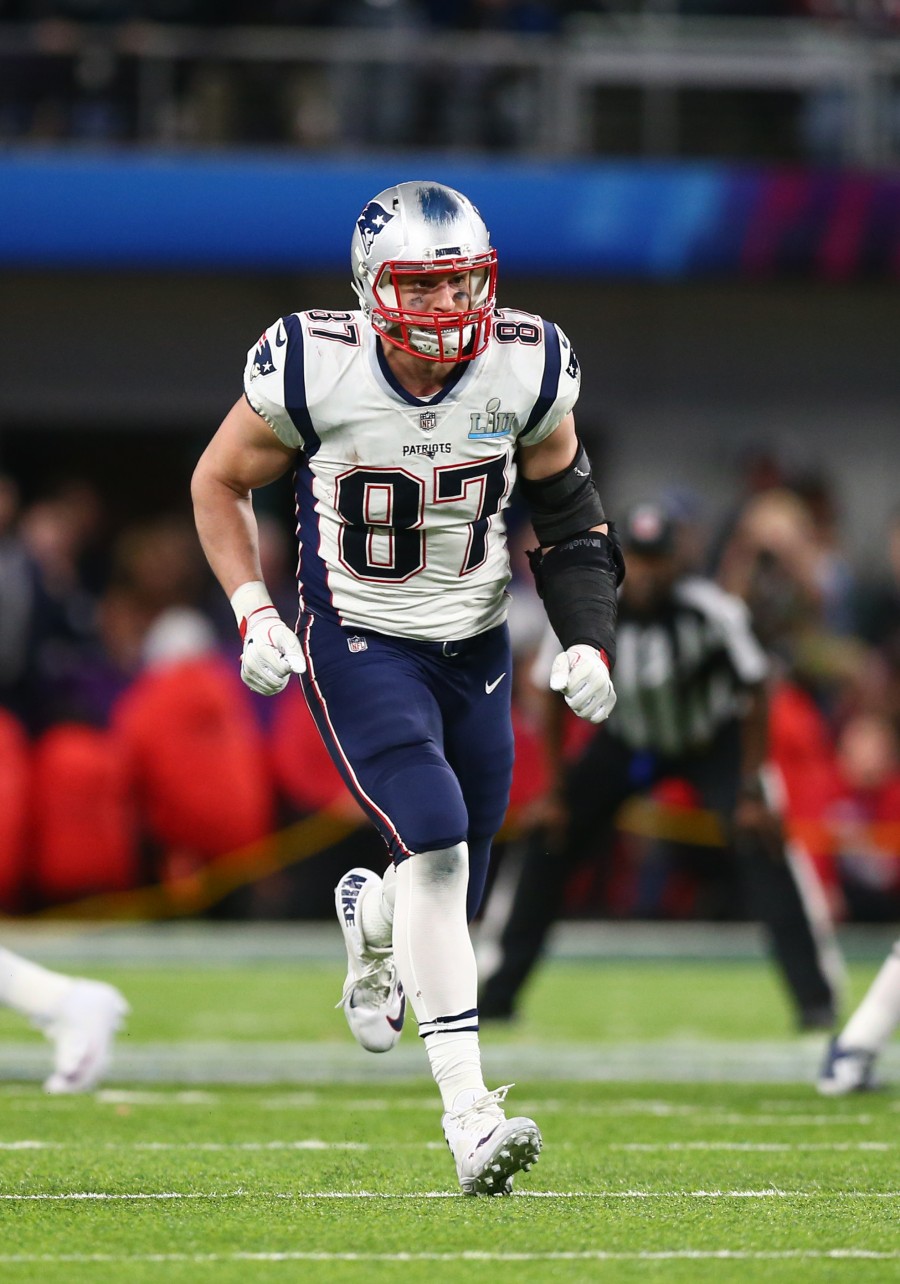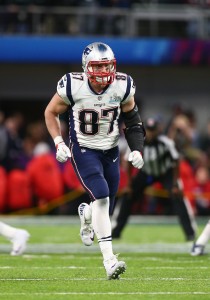 Although Gronkowski has not yet made an official decision, Darlington reports he is "pretty certain" to return as long as Tom Brady is still with the Patriots. Despite nearing his 41st birthday, Brady is not believed to be considering retirement. That would point the two Patriots icons toward a ninth season together.
While Gronkowski and Brady appear to still be in lockstep, the four-time first-team All-Pro and Bill Belichick may not be. Gronk is frustrated with Belichick and some others in the Patriots organization, Darlington reports. The punishment the injury-prone player absorbed last season isn't the only thing pushing him toward a possible early NFL exit, with Darlington also reporting part of the Patriots' ways are wearing on their top weapon. With nothing occurring since the conclusion of last season indicating the "high-strung" culture will change, Gronkowski is factoring the mental component into his decision, per Darlington.
Belichick has also expressed frustration about Gronkowski, per Darlington, questioning whether the tight end is "all in" at this juncture. Although, sources close to both parties informed the ESPN reporter these differences aren't believed to be irreconcilable.
NFL.com's Ian Rapoport reported in February that Gronk was likely to return for his age-29 season, but talk about the superstar tight end's future has swirled since he expressed uncertainty his career would continue after Super Bowl LII. Darlington reports Gronk was having thoughts of walking away late during the 2017 regular season.
The Patriot with the second-most first-team All-Pro honors, behind Hall of Famer John Hannah, Gronkowski remains attached to a contract he signed in 2012. A return to the gridiron next season stands to come on a $10.9MM cap number. Gronk maxed out his incentive-laden 2017 salary by earning that fourth All-Pro nod. Two years remain on the deal.
Gronkowski caught 69 passes for 1,084 yards and eight touchdowns, surmounting yet another significant injury to reclaim his status as the league's best tight end. He caught two TDs in New England's Super Bowl loss but was knocked out of the AFC title game because of a concussion.
Hollywood and WWE interest has come his way, and it's clear the gregarious performer will have options once his career concludes. While it's uncertain if he'll venture elsewhere prior to this season, it's increasingly looking like there will be a ninth NFL campaign for Gronk.