While the Panthers and Broncos received more attention for passing on Justin Fields and Mac Jones with top-10 picks, the Lions also bypassed the chance to pair a first-round quarterback with a new regime. These QBs did not appear to be on Detroit's radar.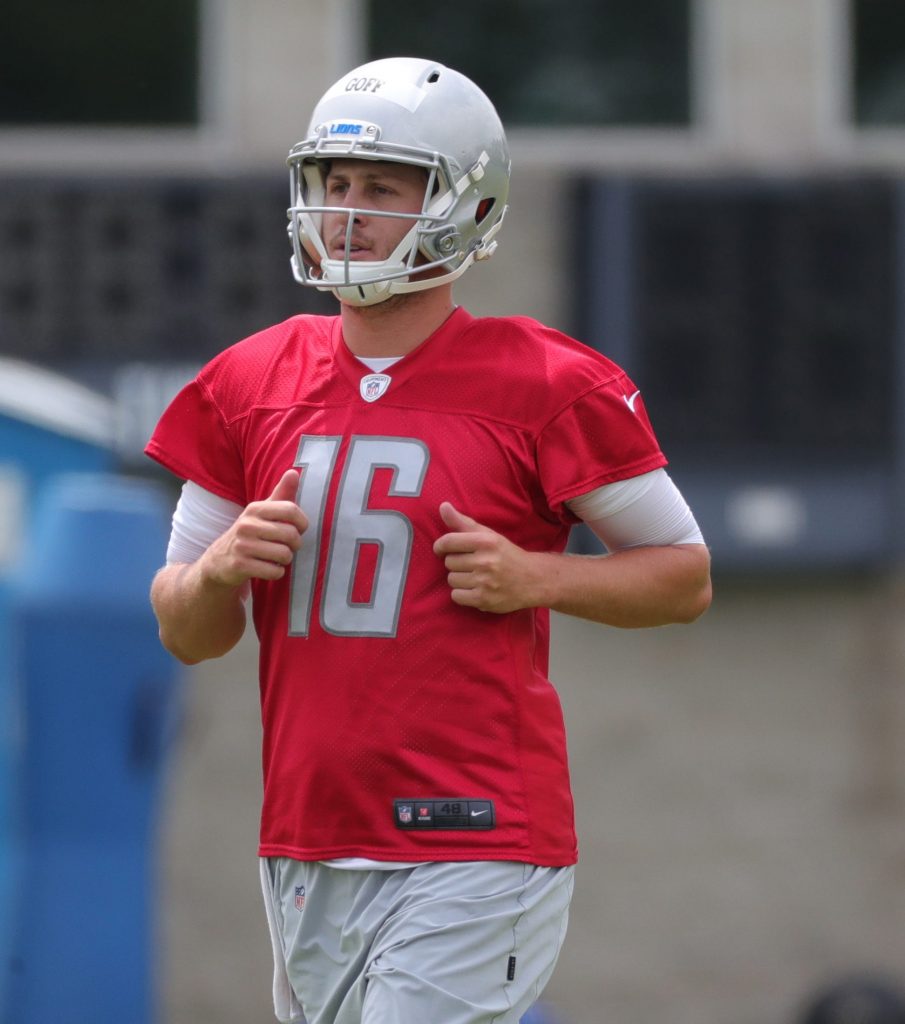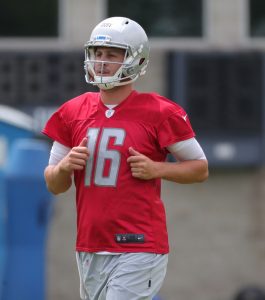 The Lions took Penei Sewell at No. 7 and are expected to slot him their first-string right tackle, where he will protect Jared Goff. The Lions required two first-round picks and a 2021 third from the Rams to take on Goff's contract, but their top decision-maker has concerned himself with other positions on the team's roster. Goff has the potential to start for many years in Detroit, per GM Brad Holmes.
"I never viewed him as a bridge option," Holmes said, via Mike O'Hara of DetroitLions.com. "He's been a winning quarterback. I think his resume speaks for itself."
Goff is still just 26, has two Pro Bowls on his resume and started in Super Bowl LIII. However, the former No. 1 overall pick finished 22nd and 23rd in Total QBR in 2019 and '20, respectively, and his play down the stretch last season prompted Sean McVay to favor former Alliance of American Football QB John Wolford and then greenlight a splashy trade for Matthew Stafford.
The Lions also lack the proven weapons Goff enjoyed as a Ram, having signed Breshad Perriman and Tyrell Williams. The latter missed all of last season due to injury, and the Lions did not draft a receiver in the first three rounds. Goff will also transition from McVay to Lions OC Anthony Lynn, who has not called plays in a few years. Detroit should have an upper-echelon offensive line set to block for its new passer, however, which could help him bounce back.
Holmes and Dan Campbell have started a rebuild, and the team holds two first-round picks in 2022 and '23. Despite Holmes having played a key role in the Rams acquiring Goff via 2016 trade-up, when Holmes worked as the team's college scouting director, Goff struggling in 2021 will likely put the Lions on the radar for the top QBs in the 2022 draft. But Goff steering this ship for two seasons should also be considered an option; moving his contract will not create any notable cap savings until 2023. Goff is signed through 2024, carrying $30MM-plus cap numbers in each of those years.
Photo courtesy of USA Today Sports Images.