After not seeing a snap of regular season action in either of his first two years with the 49ers, running back Jerick McKinnon was rumored as a potential cap casualty a few months ago. But in March, he agreed to a pay cut to stay with the club, and now that San Francisco has traded Matt Breida to the Dolphins, McKinnon once again has a good opportunity to be a major contributor in the Niners' offense.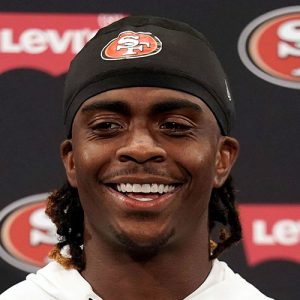 It appears as if 2019 breakout performer Raheem Mostert will head up the team's RB depth chart, with Tevin Coleman and Jeff Wilson also in the mix. But McKinnon's abilities as a receiver out of the backfield and his precise route-running — which prompted head coach Kyle Shanahan to push for him in the 2018 offseason — would be a welcome addition to the 49ers' attack, and the team is cautiously optimistic that he can finally make an impact.
"We're pulling for Jerick and it would be huge for us because we had a clear vision of what he could bring to us," GM John Lynch recently said on the 49ers Insider Podcast (via Matt Maiocco of NBC Sports Bay Area). "We thought he'd be excellent in terms of (being a receiver) — really, a tough guy to match up with in space. And our (coaches) are really good about putting our guys in space. So that would be tremendous for us."
McKinnon tore his ACL prior to the 2018 season, and Maiocco says McKinnon was shelved for the 2019 campaign because the ACL graft did not fill back in as hoped. Instead, "Jet" needed to go under the knife again to pack the ACL graft with bone marrow from his hip.
The 28-year-old is reportedly making good progress in his recovery, but Lynch is tempering his expectations for the time being.
"I think there's always that critical last juncture of a rehab where you go from running straight ahead and even trying to simulate some of the cutting that goes on at (running back), specifically," Lynch said. "Then, you go play football and it becomes much more reactive. And that's where he struggled. He's continued to put in work. There are some positive signs that we're on a better track."
Of course, no one knows if training camp will unfold as normal this year, so we may not be able to accurately gauge McKinnon's status until closer to September. But if he can perform anywhere close to the level the 49ers were hoping for when they signed him to a lucrative free agent deal, the defending NFC champs will be that much harder to beat.
Photo courtesy of USA Today Sports Images.