Chris Ballard's first season as Colts GM didn't necessarily go as planned. While the executive focused on a complete roster makeover, the Colts 4-12 record was surely disappointing. Fortunately, the team took a step forward in 2019, and that was partly attributed to Ballard's work during the offseason.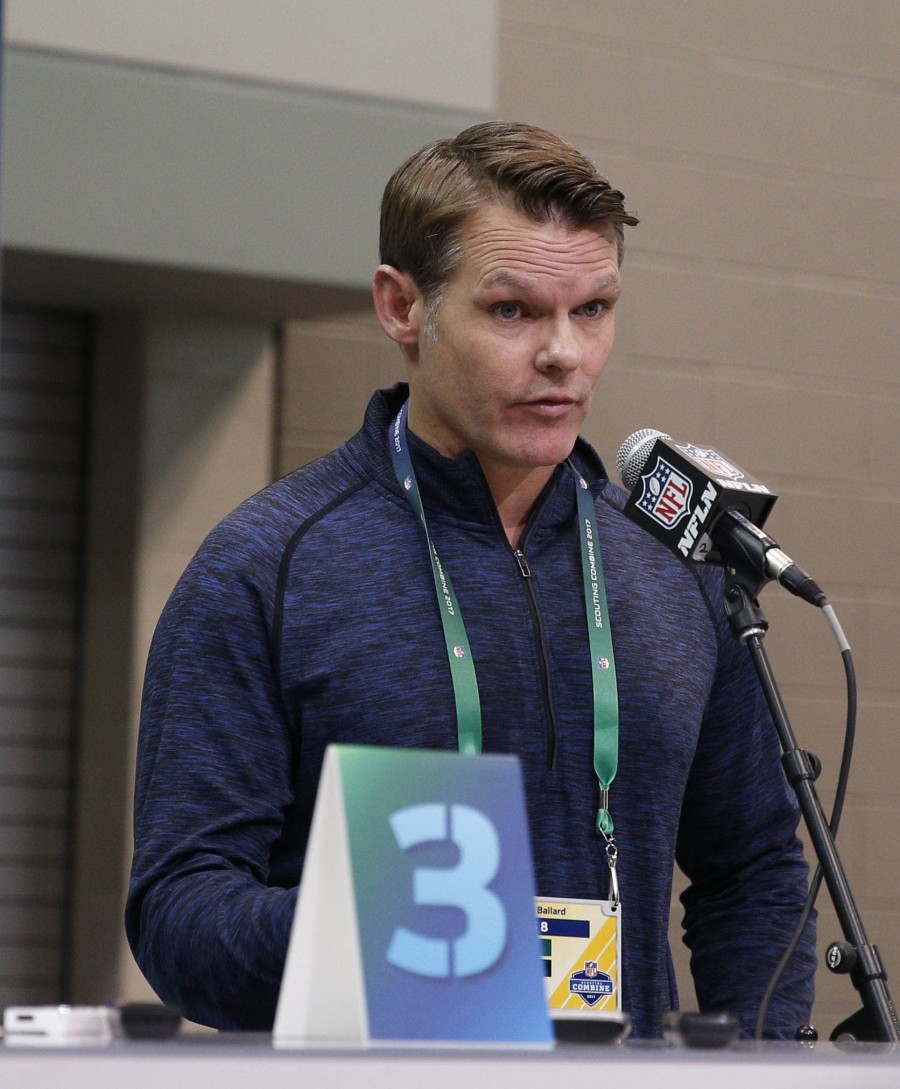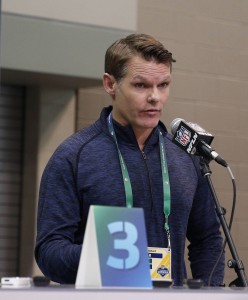 Ballard fired Chuck Pagano after the campaign, and following a fiasco with Patriots coordinator Josh McDaniels, the organization ended up hiring Frank Reich as their new head coach. The organization also hit a home run during the draft, as Quenton Nelson and Darius Leonard became the first rookie teammates to earn All Pro First-Team honors since 1965. The Colts ended up going 10-6 during the regular season before losing in the Divisional Round, and Ballard earned the 2018 NFL Executive of the Year award from the Pro Football Writers Association.
The organization will now look to build off their progress from 2018, and the Colts appear to be a shoo-in to at least make the playoffs. However, before the season begins, Ballard decided to take on a bit of a different role.
The Colts GM filled in on Peter King's Football Morning in America column, and he provided some fascinating insight regarding the team's draft strategy. The entire article is worth reading (Ballard went on a tangent describing why running back Edgerrin James should be in the Hall of Fame), but we've compiled some of the notable soundbites below.
What the front office values when evaluating draft picks:
We define football character as a player's work ethic, passion for the game, football intelligence, competitive nature, and teamness. If any of these areas are weak, the chances of the player busting and not fitting in our locker room becomes greater. An NFL season is long and hard. The character of each individual player and the entire team shows up, either good or bad, during the hard times. It is difficult to get through a rough stretch if your players don't have mental toughness.
We go the extra mile to delve into players and see how they'll fit. You are telling the locker room every time you draft a player, "this is what we stand for." If you bring in someone with a poor work ethic, or someone who is selfish, or someone who is unwilling to put in the work, you're telling the locker room that that's OK. Jerry Angelo used to say all the time that the talent of a player will tell you his ceiling, but his football character determines his floor. It's critical to get that right, so we know the floor.
On second-round cornerback Rock Ya-Sin:
Let's take our first pick this year, Temple cornerback Rock Ya-Sin, and examine the process of how we reached our final decision, from the initial scouting report to draft day.
What traits make up an Colts cornerback? Is it possible to pick a Colts cornerback out of a crowd? The answer is yes and there are a few things we look for. Ya-Sin had them all:
• Size and length. Ya-Sin is 5-foot-11 with 32-inch arms, which are considered long for a cornerback.
• Instincts and ball skills. Yup.
• Toughness. It's impossible to play our scheme if you're not tough. Frank Reich's definition of toughness: A relentless pursuit to get better every day; an obsession to finish. Ya-Sin is a two-time state champion high school wrestler, fitting this definition to a T.
Some of these traits might seem generic, and, yes, you can find most of these qualities if you look hard enough. However, each player is not always drawn up that way.
On the Colts' unique interviewing process:
When I first took the job in Indianapolis, I wanted to find an expert who could help us get to the core of a player's football character. We found the perfect person in Brian Decker, a former Green Beret and now our director of player development. He uses a model he developed in the military and applies toward our interview process. He interviews every prospect on our draft board and teaches our scouts specific interviewing techniques.
I am not going to give away any trade secrets but here are the five questions Decker wants to get the answers to:
• Does this player have a favorable developmental profile?
• Does he have a profile that supports handling pressure and adversity?
• Does he have a good learning and decision-making capacity?
• Is he a character risk and, if so, what can we do to help support him?
• Is he a fit?
On the team's draft maneuverings:
On draft night, we felt like we would have a chance to move back in the draft and pick up an extra pick that weekend or in a future year. We have a strong belief that the more picks that we can acquire, the better it is for our team in the end. We don't want to pass up a difference-making player so we are very thorough working through every scenario before we make the decision to move.
Ya-Sin was one of the players we considered taking as our No. 26 pick in the first round before we got a call from the Redskins. We felt like Washington's 2019 second-round pick and the extra second-round selection in the 2020 draft was a very good offer and would be worth the trade back with the players we still had on the board. What also helped was that our No. 34 pick, acquired from the Jets the previous year, was only eight picks away.
The next day, there were five players we still liked who were available at No. 34, and the draft room was split. Half of the room thought we should trade again and acquire another second and third-round pick, and the other half wanted to stay at No. 34 and pick Ya-Sin.
On what rival team deserves credit for their team-building strategies:
John Schneider and his staff in Seattle do not get enough credit for what they have done in the past two years. They built a great team, won a Super Bowl and lost another on one of the great plays in NFL history by New England. Like all great things, they eventually come to an end, but what John and his staff have done to retool Seattle's roster on the fly is tremendous work. They have completely rebuilt what was one of the greatest defenses in NFL history and acquired a bunch of young, talented defenders and have a chance to dominate again on defense.
Photo courtesy of USA Today Sports Images.