The most high-profile free agent signings occurred more than two months ago, but as we near June there are still talented NFL free agents available on the open market. Most of these players (with a few exceptions) won't command much guaranteed money, and given that we've passed the May 12 deadline, none will factor into the compensatory draft pick formula. Let's take a look at the players who will try to find a home as training camp approaches: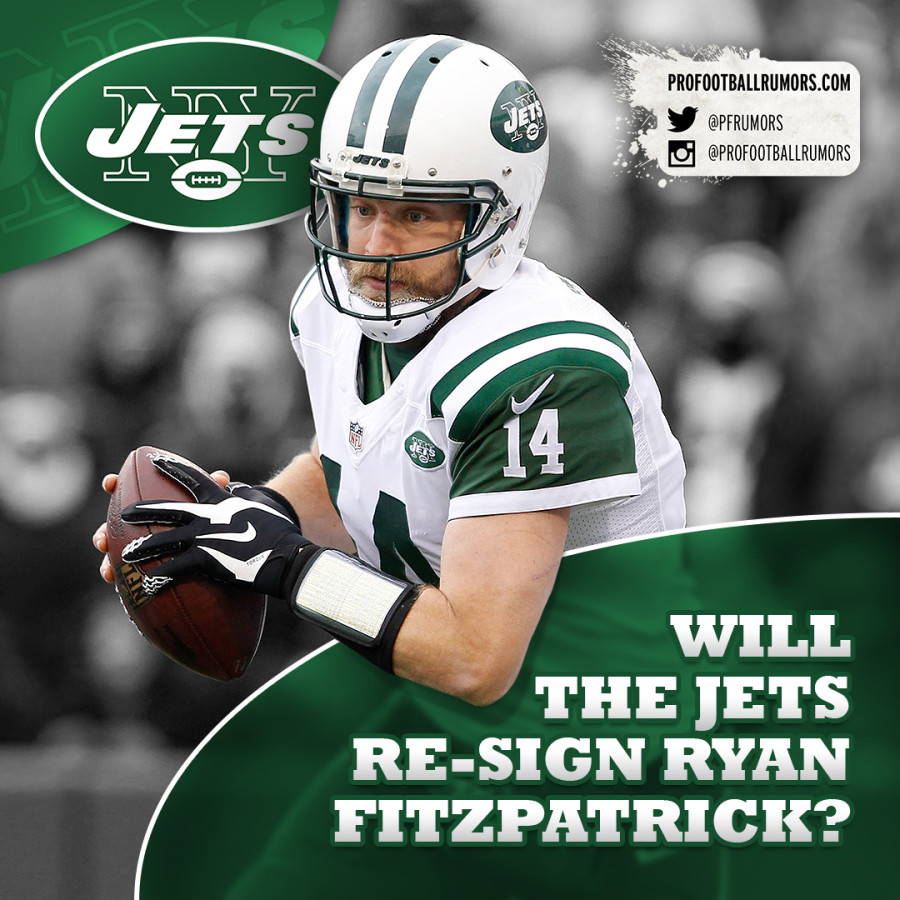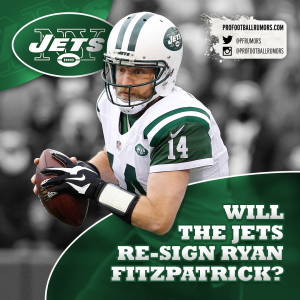 1. Ryan Fitzpatrick, QB: The most obvious destination for Fitzpatrick remains the Jets, who don't intend to play second-round pick Christian Hackenberg immediately but, as of the draft, hadn't had meaningful talks with Fitz's camp in awhile. The 33-year-old Fitzpatrick has apparently told people he'd "rather not play football" in 2016 than accept New York's current offer, though that seems like a negotiating ploy to get the Jets to put more than $7-8MM on the table. Gang Green holds all the leverage in this scenario, as the only other club that might have still been searching for a quarterback — the Broncos — is thought to have ended their hunt for another signal-caller after drafting Paxton Lynch last month.
2. Anquan Boldin, WR: Even as he ages, Boldin continues to post solid production — he's managed at least 65 receptions in each of the past four years, averaging nearly 1,000 yards and five touchdowns during that time. And while the 49ers have not asked him to return in 2016, Boldin could be an option for a number of wide receiver-needy teams, as the Bengals, Steelers, Colts, Chiefs, and Giants could all make varying levels of sense for the veteran pass-catcher, especially given that he's indicated he'd prefer to play for a contender. Boldin has taken just one free agent visit this offseason, but that team — Washington — is unlikely to still have interest given that it selected TCU wideout Josh Doctson in the first round of the draft.
3. Arian Foster, RB: There's no question that Foster offers the highest upside of any free agent on this list, as he's topped 1,200 yards rushing in every season that he's remained even remotely healthy. But health, of course, has remained a hindrance throughout Foster's career — in 2015 alone, Foster was slowed by a groin injury during camp before suffering a torn Achilles in in Week 7. The Dolphins met with Foster earlier this offseason and could still be a landing spot, while the Raiders, Eagles, and Chargers (especially if Melvin Gordon's recovery from microfracture surgery doesn't go well) could be options.
4. Jahri Evans, G: Knee and ankle injuries limited Evans to 11 games in 2015, but like Foster, Evans is a solid contributor when he's on the field, as he graded as the league's No. 27 guard among 81 qualifiers last year, per Pro Football Focus. Entering his age-33 season, Evans might have to be willing to engage in a camp battle for a starting role, or even wait until a club suffers an injury along its offensive interior. But a team like the Broncos, who are currently projected to start sixth-round rookie Connor McGovern at right guard, could express interest.
5. Louis Vasquez, G: Vasquez isn't quite the guard that Evans is, but he offers a vast amount of experience, as he played over 1,000 snaps in 2015 with Denver, and has started 101 games since entering the league in 2009. Not yet 30 years old, Vasquez could help a number of clubs at either guard position — he met with the Titans earlier this offseason, and depending on its assessment of Jeremiah Poutasi, Tennessee may still be interested. The Chiefs, having failed to replace Jeff Allen, could also make sense as a destination.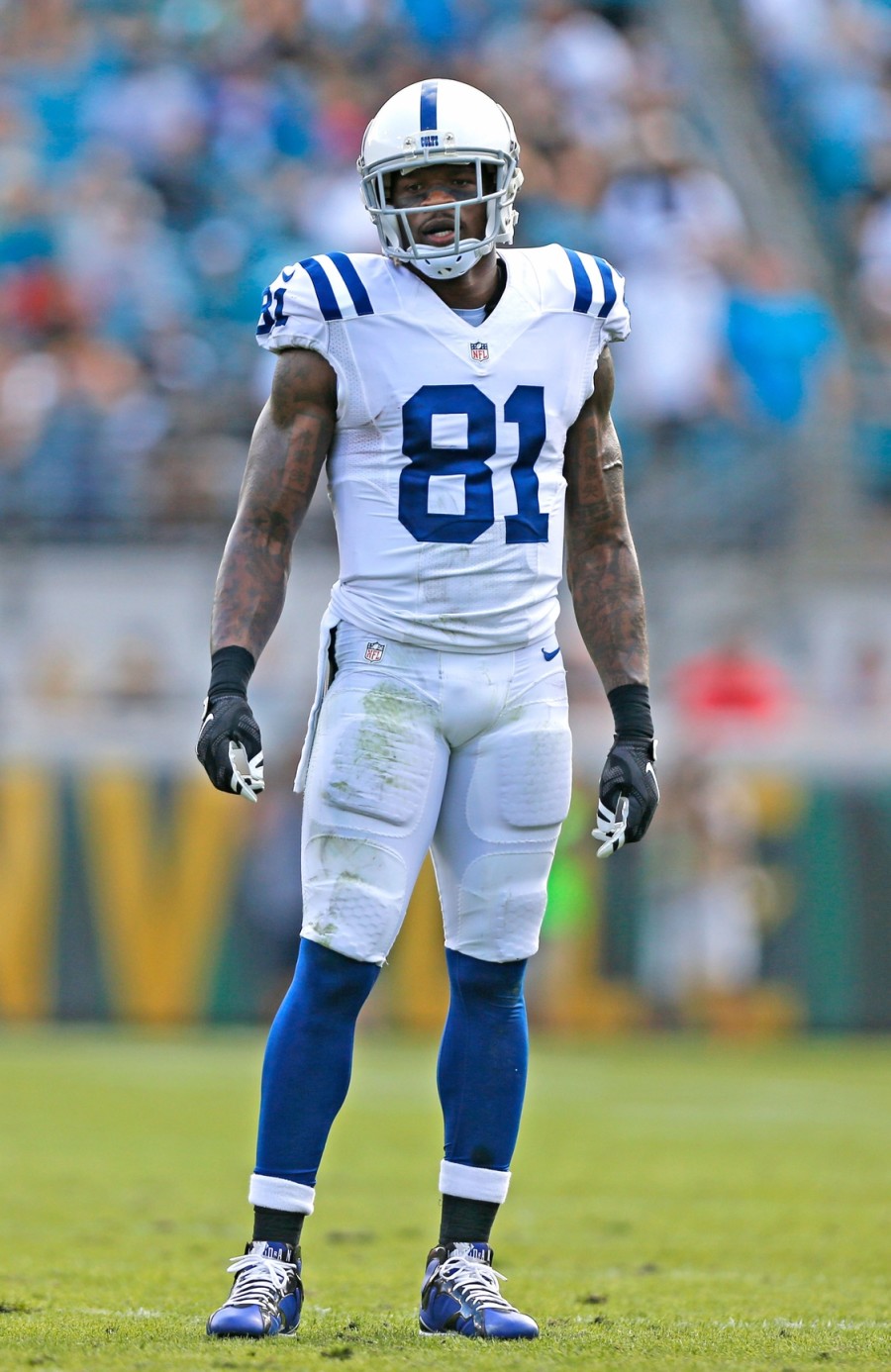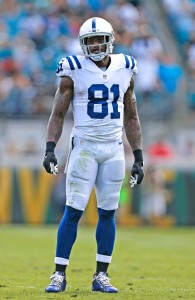 6. Andre Johnson, WR: After posting the worst full-season results of his career, Johnson was released by the Colts just one season into a three-year pact. Whether interested clubs will determine that Johnson was victimized by a lackluster 2015 Indianapolis (and largely Andrew Luck-less) offense — or instead conclude that Johnson is just about finished at age-34 — is an open question, but the 13-year veteran has indicated that he'd like to continue playing in 2016.
7. Will Beatty, T: Beatty is expected to be fully healthy this summer after missing the entire 2015 season with a torn pectoral muscle, but he reportedly won't be returning to the Giants. It's a little surprising that Beatty hasn't yet found a home for 2016, but he shouldn't have to wait much longer, as he's clearly the best tackle available on the open market (his top competition is the likes of Jake Long and Mike Adams). I could see the Bears bringing in Beatty to compete with Charles Leno on the blindside, while the Cardinals could also be a feasible landing spot if they aren't happy with D.J. Humphries — who didn't play a single snap as a rookie — at right tackle.
8. James Jones, WR: Another season catching passes from Aaron Rodgers, another successful year for Jones, who returned to Green Bay after a year in Oakland to post 50 receptions for nearly 900 yards an eight touchdowns. Jones, now 32, has indicated that he'd like to play for awhile longer, though the Packers have reportedly moved on. After waiting until July of last year to sign with the Giants (and September to reunite with the Pack), Jones could again have to wait awhile to find a new team, but whoever signs him will be acquiring a big-play threat — in 2015, Jones ranked fourth in the league with 17.8 yards per reception.
9. Ryan Wendell, C/G: Perhaps the least recognizable name on this list, Wendell spent the last seven seasons as a utility interior lineman with the Patriots, and ended up starting 44 contests from 2012-2014. A knee injury prematurely ended Wendell's 2015 season in November, and a March report stated that Wendell would wait until he returned to full health before signing with a new team. A return to New England can't be ruled out, but a club like the Cardinals — who are currently projecting A.Q. Shipley to start at center — could also be on Wendell's radar.
10. Owen Daniels, TE: Daniels has spent all ten of his NFL seasons under the tutelage of Gary Kubiak, following the coach from Houston to Baltimore and, finally, to Denver. That streak of loyalty is now in danger after the Broncos released Daniels earlier this year, though Kubiak did not rule out re-signing the veteran tight end (Denver has since signed fellow TE Garrett Graham, however). Even at age-33, Daniels performed in line with his career averages, posting 48 receptions for more than 500 yards and four touchdowns.
Honorable mention: Tarvaris Jackson, QB; Joique Bell, RB; Bryce Brown, RB; Marques Colston, WR; Brian Hartline, WR; Roddy White, WR; Khaled Holmes, C; Amini Silatolu, G.
Photos courtesy of USA Today Sports Images.