Two 25-year-old players were moved to the reserve/retired list today. The Lions tweeted out that nose tackle John Penisini would retire and Patriots wide receiver Malcolm Perry's retirement was reported by ESPN's Mike Reiss. A combination of injury trouble and issues with current team-fit precipitated both moves.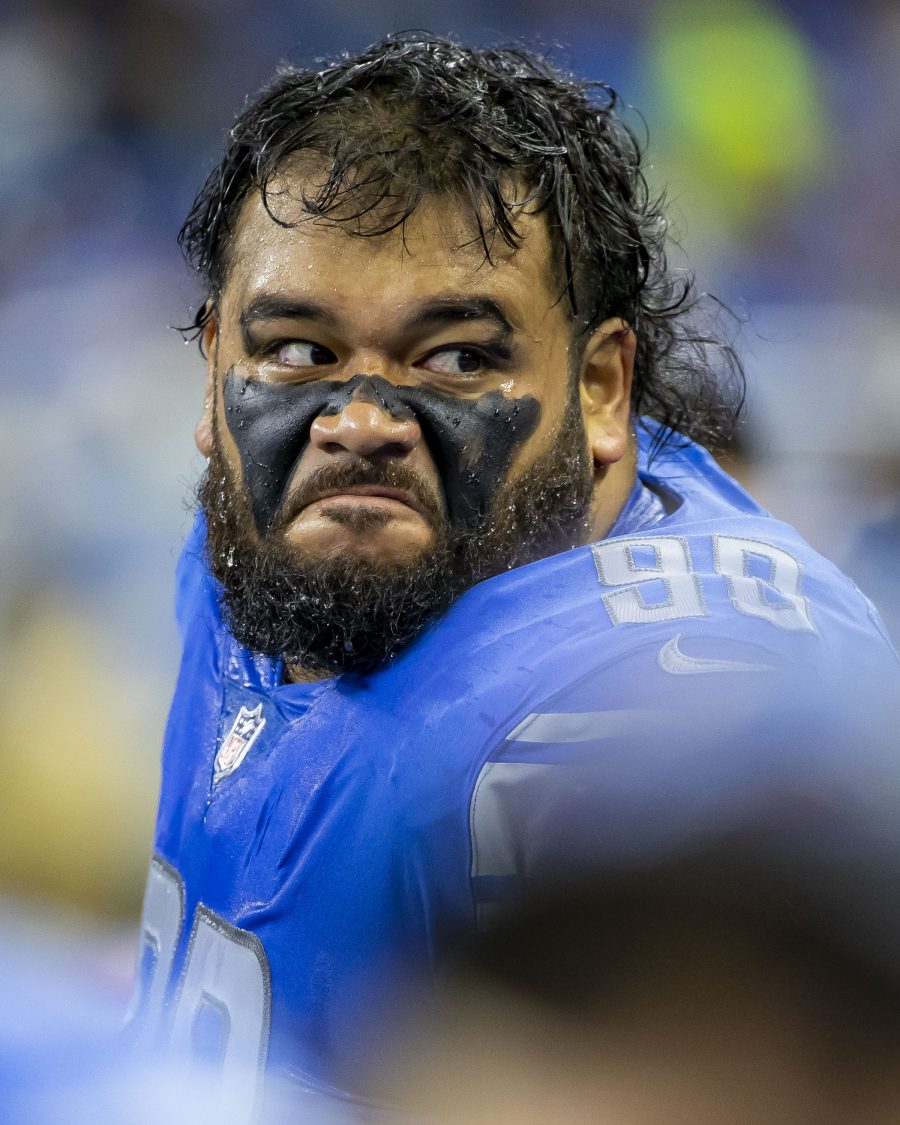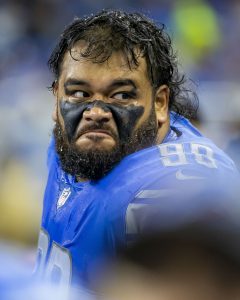 Penisini was drafted in the sixth round of the 2020 NFL Draft with the intention for him to play a zero-technique position in former head coach Matt Patricia's defensive scheme. After starting in 12 games as a rookie, Penisini struggled to find a productive role in new defensive coordinator Aaron Glenn's defense, which asked for more attacking out of the defensive line. Penisini also dealt with a serious injury in the offseason between coordinators that didn't help the transition.
"(Penisini) had what looked like softballs in his shoulder that he had repaired after the season," head coach Dan Campbell explained to SB Nation's Jeremy Reisman. "It just looked like a bunch of calcium deposits that had been in there. You wonder when you watch the film last year why he's not using his arm. It's because he had issues. It's a credit to him playing through it."
Perry was drafted 49 picks after Penisini in the seventh round after receiving approval from the United State Marine Corps to defer his mandatory five year service commitment in order to play in the NFL. The four-year quarterback for the Midshipmen switched positions to wide receiver in order to give himself the best opportunity to play at the next level.
As a rookie, Perry made his first of two starts in a Week 8 game against the Rams. In nine games, Perry caught 9 passes for 92 yards and a touchdown. Before last season, the Dolphins waived Perry as they trimmed their roster to 53 players, hoping to sign him to the practice squad. Unfortunately for Miami, New England claimed Perry. Unfortunately for New England, Perry suffered a foot injury that would land him on the injured reserve and, eventually, see him released. Perry would spend most of the rest of the year on the Saints' practice squad and, upon the conclusion of the season, signed a reserve/future contract with the Patriots.
Penisini had not reported to Detroit's minicamp, but the team, reportedly, knew of his situation and gave him the opportunity to announce his retirement on his own terms. Perry was facing an uphill battle to make the Patriots' roster. Whether it was a factor in his decision or not, Perry is set to return to the Navy to begin his service commitment, according to Doug Kyed of Pro Football Focus.