The initial wave of NFL free agency is now complete, and while many of the league's top available players are now off the board, there are still plenty of quality options still on the open market.
Listed below are our rankings for the top 15 free agents at each defensive position. These rankings aren't necessarily determined by the value of the contracts – or the amount of guaranteed money – that each player is expected to land in free agency. These are simply the players we like the most at each position, with both short- and long-term value taken into account.
Restricted and exclusive-rights free agents, as well as players who received the franchise tag, aren't listed here, since the roadblocks in place to hinder another team from actually acquiring most of those players prevent them from being true free agents.
We'll almost certainly be higher or lower on some free agents than you are, so feel free to weigh in below in our comments section to let us know which players we've got wrong.
Here's our breakdown of the current top 15 free agents by defensive position for 2017:
Edge defender:
The pass rushing market has been completely depleted during the first week of free agency, as 14 of our original top 15 edge players have now been franchised, signed, or, in the case of DeMarcus Ware, retired. As such, a 37-year-old with 15 NFL seasons under his belt is now the best pass rusher on the market. Dwight Freeney played on roughly a third of the Falcons' defensive snaps in 2016, and posted three sacks and 18 hurries. Capable of playing in either a 4-3 or 3-4 scheme, Freeney can still help out a club on the cheap.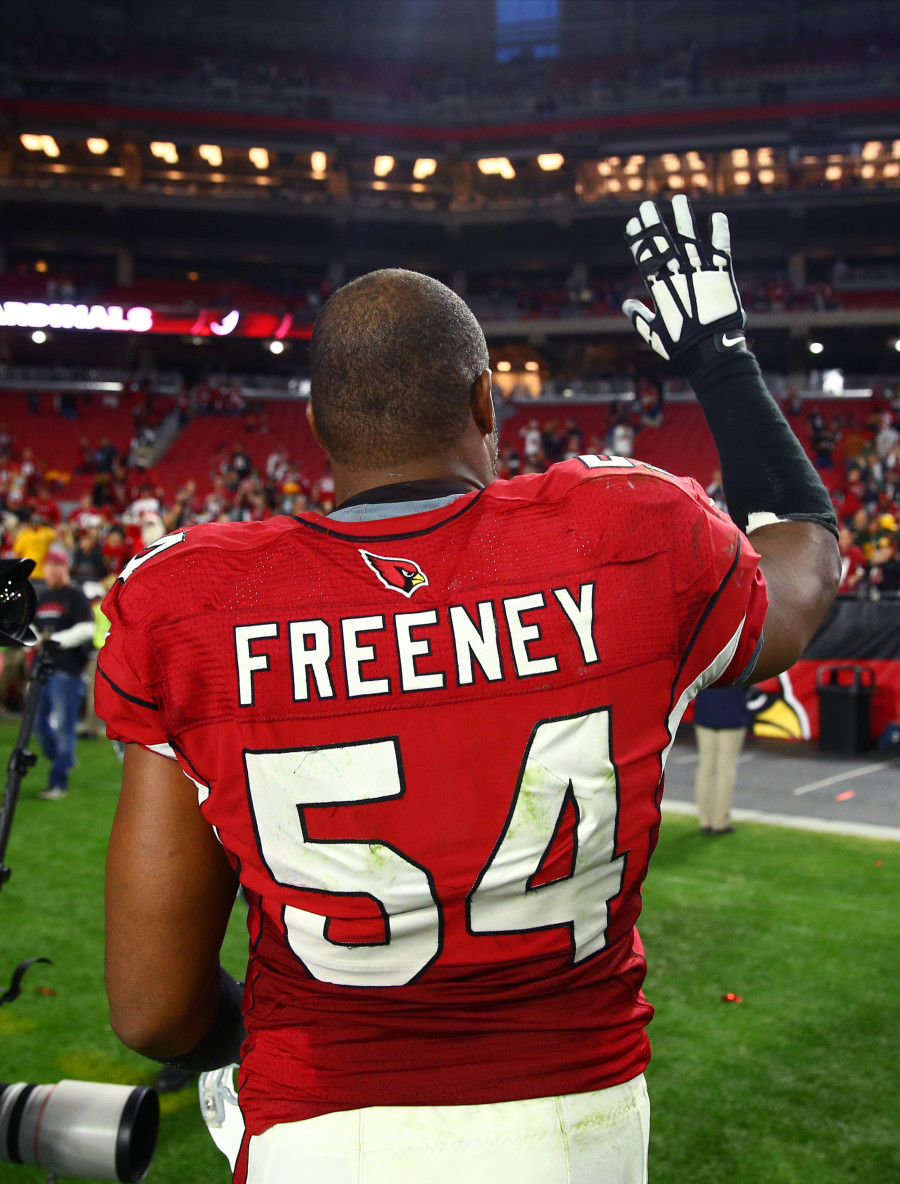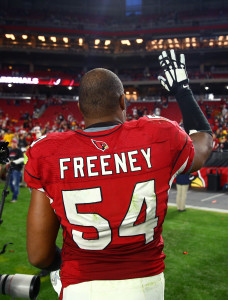 Three players on this list — Elvis Dumervil, Connor Barwin, and Eugene Sims — were released by their respective clubs last week, meaning they won't count against the compensatory formula if and when they're signed. Dumervil, now 33, was hampered by injuries last season but still earned strong pass-rushing marks from Pro Football Focus. Barwin, meanwhile, wasn't a good fit in Jim Schwartz's 4-3 defense, but he should flourish if he signs with a team running a 3-4 look. So far, he's met with the Bengals (who use a 4-3) and Rams (3-4).
Chris Long has already indicated he won't be returning to the Patriots, indicating he wants to join a roster where he'll earn more playing time. Erik Walden, too, won't re-sign with his 2016 club (the Colts), but he has taken a visit with the division rival Titans. Further down the list, Howard Jones has also met with at least one club, as he was hosted by the Jets on Tuesday. Jones, 27, is recovering from a torn ACL, but did post five sacks in five starts last season.
Interior defensive line:
Although top-flight players such as Calais Campbell and Brandon Williams have already been signed, the crop of interior defenders remains strong at the top. The buzz around Johnathan Hankins has been virtually non-existent, as the only club that's been even tangentially linked to the 25-year-old is the Redskins. He's one of the youngest free agents on the market, and therefore is probably looking for a massive payday. But the lack of interest around Hankins may be an indication that he's simply asking for too much money.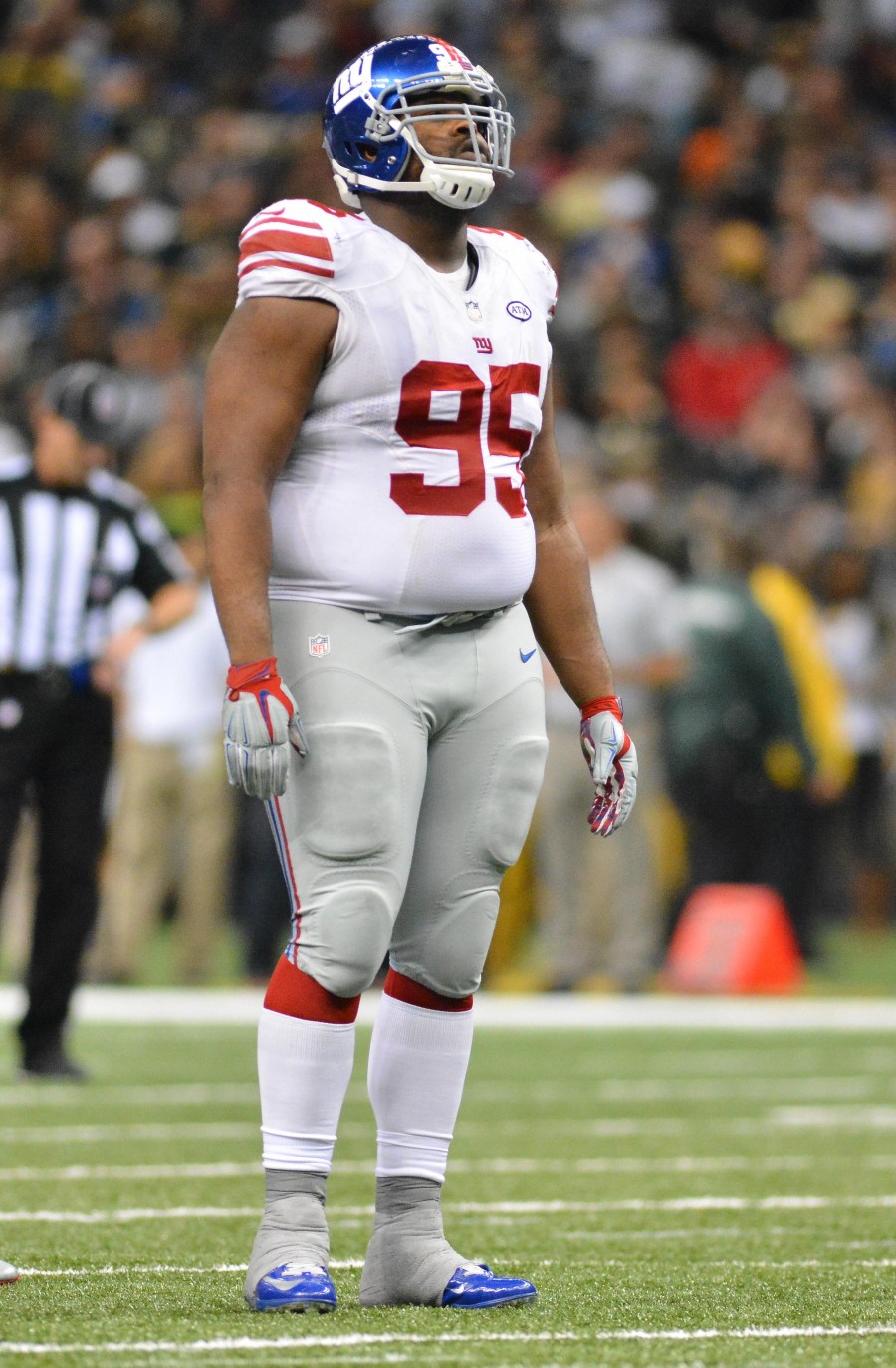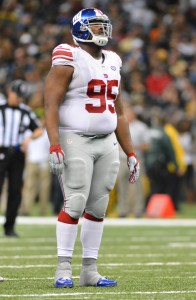 The same issue could be surrounding Dontari Poe, although he's not wanting for meetings around the league. He's visited with the Colts, Falcons, Jaguars, and Dolphins, while the 49ers and Raiders also reportedly have some level of interest. Clubs may have concerns about Poe's lingering back issues, and he might have to accept a one-year deal in order to prove he's healthy and willing to provide full effort.
The remaining defensive interior players are mostly over-30 veterans, with names such as Tony McDaniel, Cullen Jenkins, Frostee Rucker, and Tyson Jackson still looking for new deals. While most of these guys can still play, they may have to wait awhile — possibly into the summer — before signing on with their next club. Jared Odrick (Patriots) and Vance Walker (Bears) have both taken visits, but the most intriguing lineman here may be Sen'Derrick Marks, who offers a good amount of pass rush from the interior.
Linebacker:
While players at other defensive positions have flown off the board, there's been almost no movement among off-ball linebackers. Only five of PFR's original top-15 free agent linebackers have signed new contracts, a group that includes Dont'a Hightower, our previous No. 1 'backer who re-signed with the Patriots today. Zach Brown, who now holds that honor, broke out in his fifth NFL campaign and played especially well in coverage, a skill that should lead to a handsome reward. Brown, 27, met with the Raiders today, while the Dolphins also hope to schedule a visit.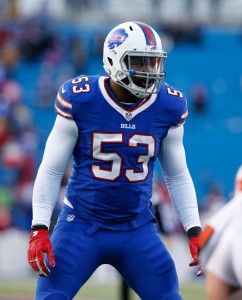 The Bengals, specifically, are in the linebacker market, as they've met with both Kevin Minter and Keenan Robinson in recent days. But the rest of the players on this list aren't drawing much interest as of yet, a fact that speaks to the devaluation of the linebacker position. Teams will pay up for a three-down linebacker like Hightower, but if a player can be formation-ed off the field, he's not going to land a hefty deal.
One linebacker who did prove he could stay on the field on third down was Perry Riley, who played 370 coverage snaps for the Raiders last season. Riley is still only 28 years old, but posted awful marks from Pro Football Focus during his previous campaigns with Washington. Whether it was Oakland's scheme (including its talented pass rushers) that allowed Riley to flourish, or a true breakout coming in the middle of a career, Riley could help a number of clubs. The Raiders are reportedly working to bring him back.
Cornerback:
The top two corners still on the open market are both former Cowboys, and Brandon Carr looks like the surer bet to return to Dallas at this point. Morris Claiborne, meanwhile, has drawn interest from the Ravens, and most opposing clubs believe he'll end up signing with Baltimore. Clairborne, 27, appeared to be a prime overpay candidate heading into the offseason, but if the Ravens can land him on a short-term deal, they'd be making a wise investment.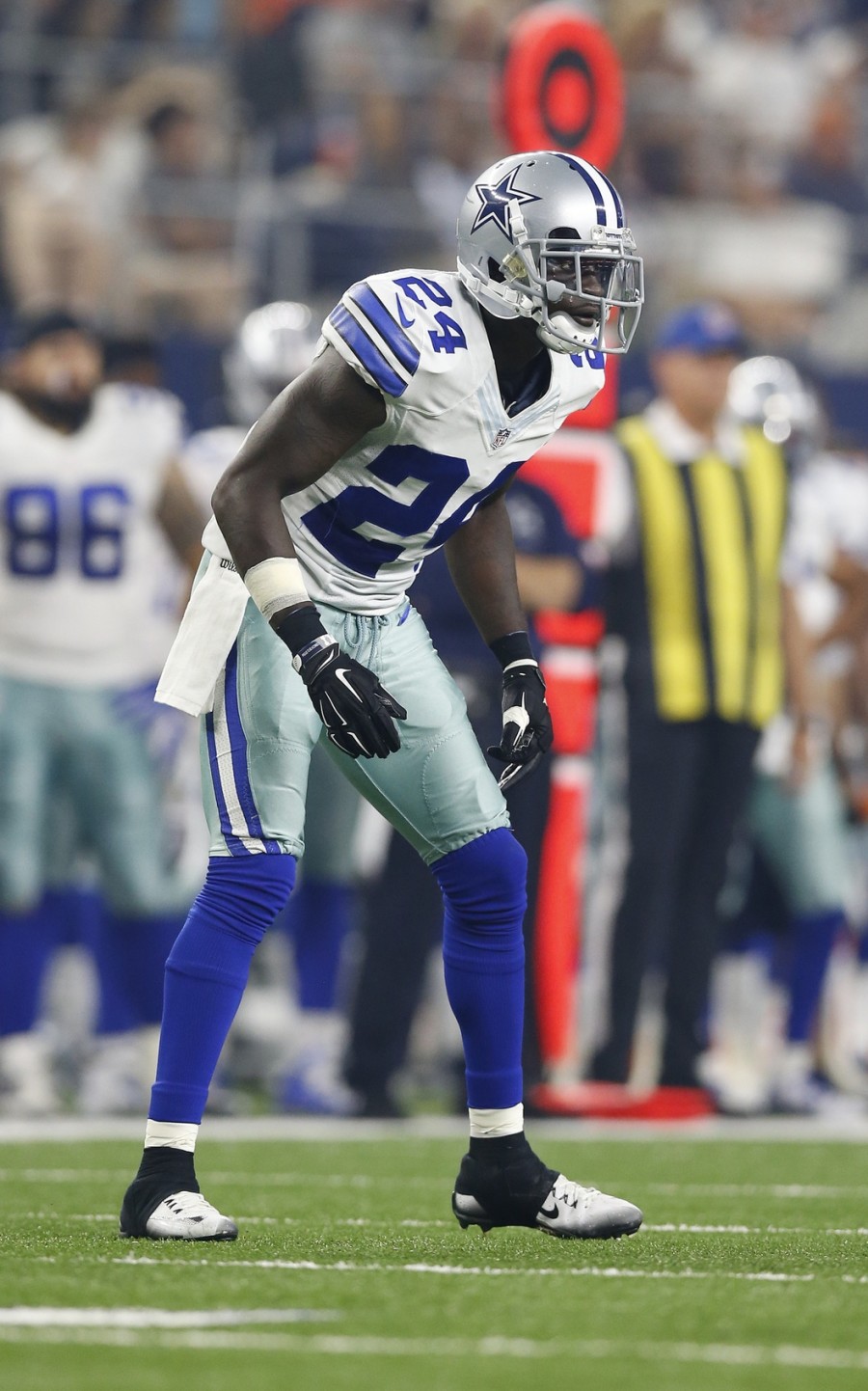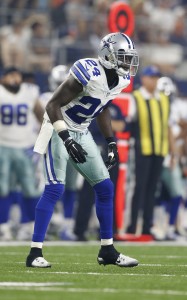 Nickell Robey-Coleman was surprisingly cut loose by the Bills earlier this offseason, and the 25-year-old has already drawn interest from numerous teams, with the Vikings, Chargers, Dolphins, Steelers, and Titans all considering a run at the slot man. Like Robey-Coleman, Alterraun Verner, Valentino Blake, and Leon Hall are all probably best sticking to slot duty, while Hall can even offer safety versatility.
Now that all charges have been dropped against Darrelle Revis, he'll make for an interesting test case in free agency. Clearly, Revis is not the shutdown corner he once was, and may even be mulling a move to safety as he closes his career. But clubs in the market for secondary help could do worse than Revis, and he should be on a roster when the regular season rolls around.
Safety:
Tony Jefferson, Duron Harmon, and Barry Church all came off the board quickly, leaving Darius Butler as the top safety who is still unsigned. Butler is 30 years old, but as a former cornerback, offers the type of coverage skills that NFL teams are looking for in today's passing league. He's taken a visit with the Bears (who have already added Quintin Demps), while a return to Indianapolis is still possible.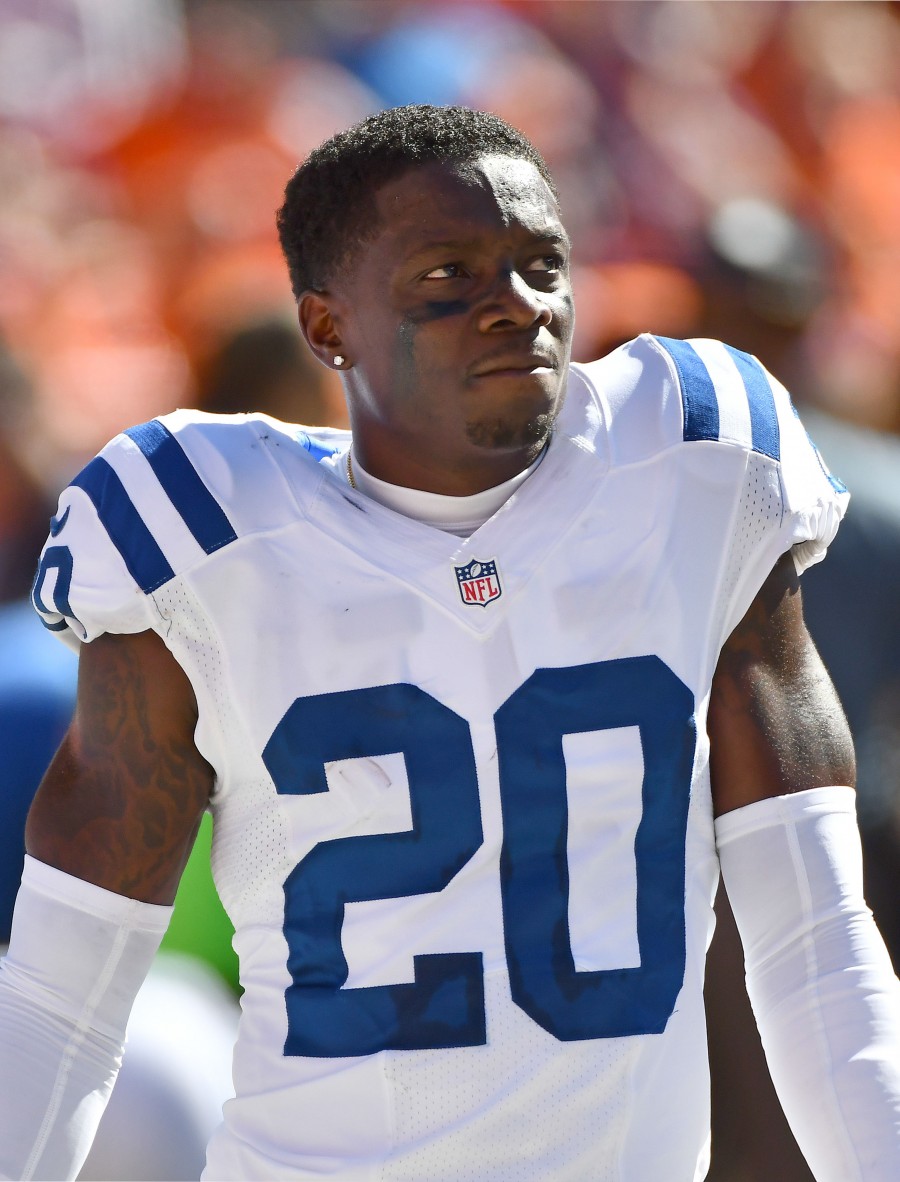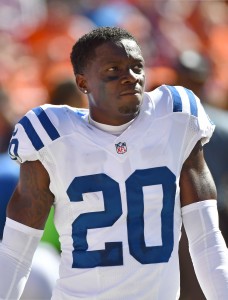 Most of the safeties on this list are in-the-box types — that's thanks to the fact that center field-esque safeties are more rare and thus more expensive. Recently-released veterans such as Jairus Byrd, Lardarius Webb, and Corey Graham, however, offer coverage ability and would make for decent signings on short pacts. T.J. McDonald and Bradley McDougald, on other hand, are big hitters that will patrol near the line of scrimmage. McDougald, specifically, will take a visit with the Seahawks this week.
Chris Prosinski is just a special teamer, but he's a great special teamer. While he only played 173 defensive snaps in 2016, he saw time on more than 80% of the Bears' special teams plays, and was listed as one of the season's best special teams players by Gordon McGuinness of Pro Football Focus. Football Outsiders ranked the Cardinals, Jets, and Texans as the bottom-three teams in special teams DVOA, and any of those clubs would benefit from adding Prosinski.
Kicker:
Demand is not high for placekickers at the moment, as only the Giants and Bengals stand out as clubs that immediately need a kicker. Injuries and ineffectiveness are sure to strike the position, however, at which point the specialists on this list will surely receive calls. Dan Carpenter and Mike Nugent missed a combined 11 extra points in 2016, and given that he topped both Carpenter and Nugent in field goal percentage, Nick Folk should be the first kicker on clubs' emergency list.
Follow @PFRumors