The Browns may be mulling a trade up from pick No. 12 in order to select quarterback Mitch Trubisky, according to Matt Miller of Bleacher Report (Twitter links). The Titans at No. 5 and the Jets at No. 6 could be potential trade partners as Cleveland seeks to jump ahead of the Bills at No. 10.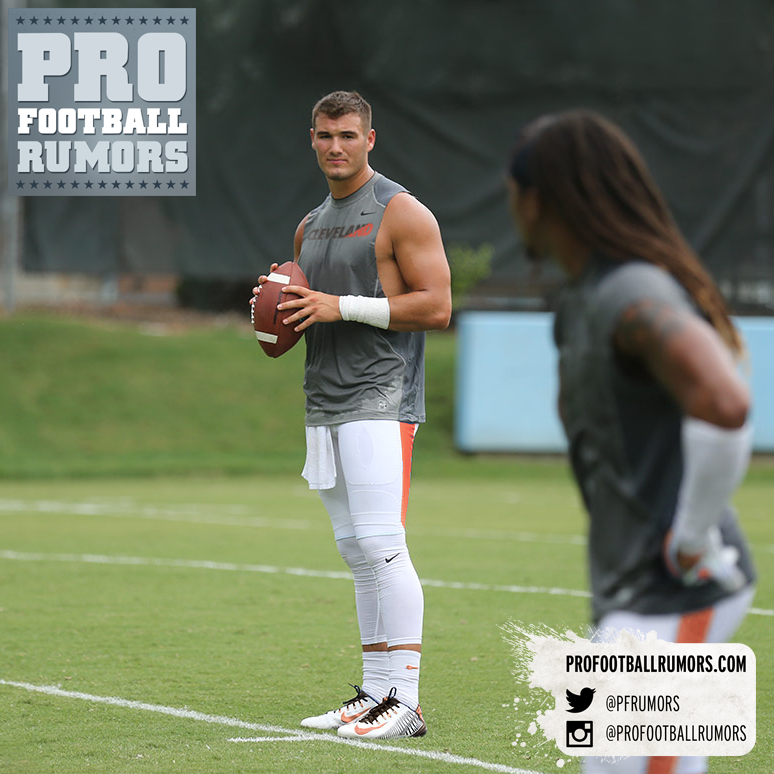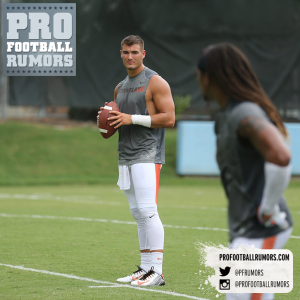 Speaking to the media earlier today, Browns general manager Sashi Brown indicated he isn't totally averse to the idea of trading up, but noted he isn't interested in converting multiple picks into a single selection on a regular basis. "Open to it," said Brown. "Positioned to do it. Don't want to make a habit of it." Peter King of TheMMQB.com recently speculated Cleveland could move up — perhaps as high as No. 2 — in order to acquire a quarterback after selecting Myles Garrett first overall.
Multiple reports have linked Trubisky to the Browns, and the club was reportedly considering him with the No. 1 pick at one point. But even if Cleveland goes with Garrett with the draft's first pick, the club has enough ammunition to move back up in the first round. In addition to No. 12, the Browns own picks No. 33 and No. 52 in the second round and No. 65 in the third round. In 2018, they have two extra second-rounders, an extra fourth-rounder, and an extra sixth-rounder.
Tennessee, sitting at pick No. 5, doesn't need a quarterback, and is in an excellent position to trade back if it so chooses. Notably, the Titans traded the first overall pick in 2016, sending the top selection, a fourth-round pick, and a sixth-round pick to the Rams in exchange for a first-rounder, two second-rounders, a third-rounder, a 2017 first-rounder, and a 2017 third-rounder. New York, meanwhile, could use a signal-caller, but may prefer to amass draft capital as they begin a rebuilding process.