Even as June winds down, there are a surprising number of quality running backs still available on the open market. The current free agent crop of backfield options includes some notable names, such as: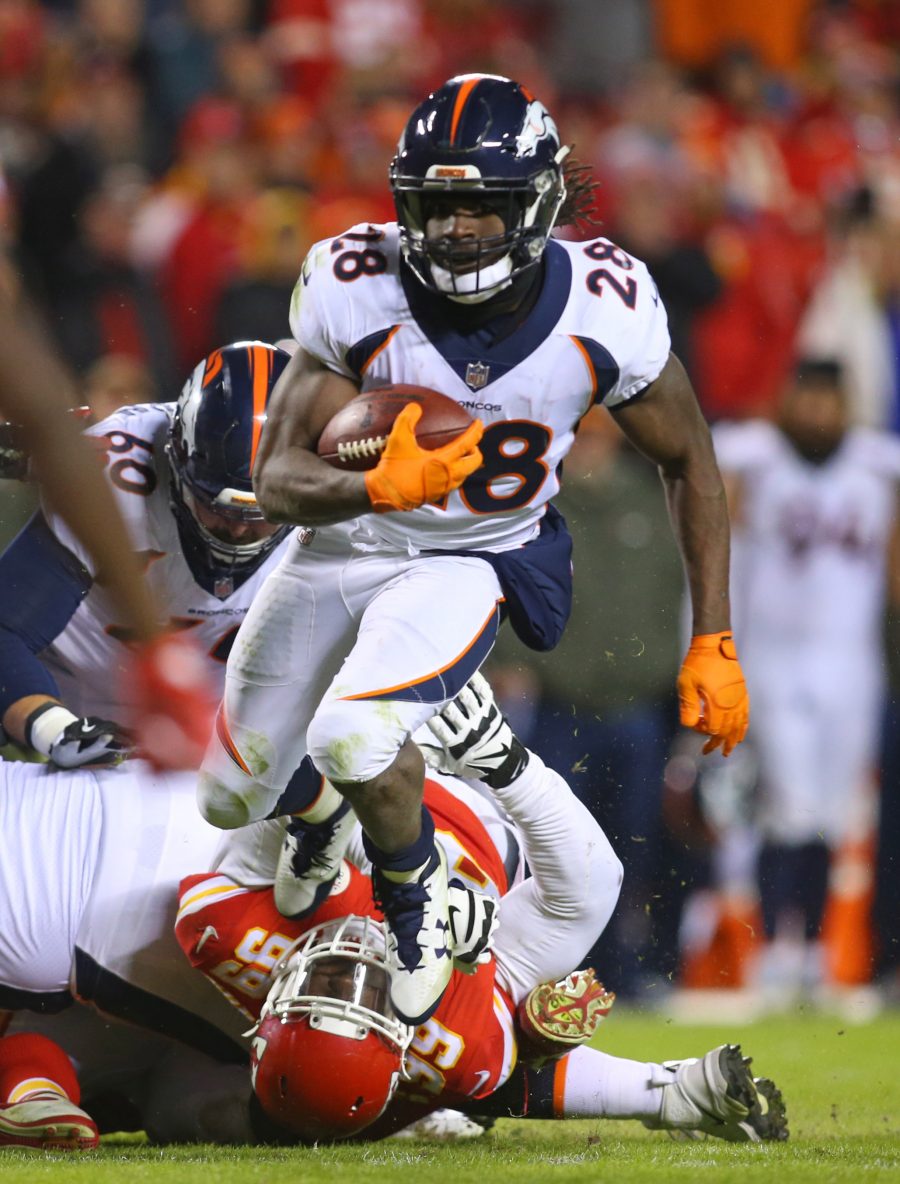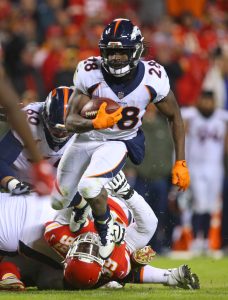 Charles, Hightower, Vereen, and Murray were all on the Saints' radar recently as they canvassed the free agent market for running back support. Ultimately, they signed Terrance West to help fill in during Mark Ingram's four-game suspension, leaving the other vets in limbo. While Charles, Hightower, and Vereen all showed their stuff for coach Sean Payton, Murray declined his invite, preferring not to participate in a giant cattle call.
When considering only past accomplishments, the names of Peterson, Charles, and Murray obviously stand out. But, unfortunately, father time is cruel to NFL running backs and these players are on the back nines of their careers, to put it mildly. Out of this trio, Murray has the best 2017 to show teams. Even though his job as the Titans' top rusher was usurped by Derrick Henry, he had 39 catches for 266 yards and occasionally showed the powerful rushing that made him a force to be reckoned with in Dallas. Charles, he of several 1,000-yard seasons, had only 296 rushing yards in total and found himself at the bottom of Denver's depth chart to close out the season. Peterson, meanwhile, forced his way out of New Orleans due to a lack of playing time and had only two performances of note in his run with the Cardinals.
Lacy signed with the Seahawks last year and hoped to put concerns about his health and conditioning to rest. Unfortunately, those questions persist after he averaged just 2.6 yards per carry in nine games. Lacy was a bulldozer in his early days with the Packers, but his last season of note came in 2015 when he averaged 4.1 yards per carry. Even then, ball security was a problem as he fumbled the ball four times.
Darkwa is back on the NFL radar after doctors cleared him to workout. Darkwa won't win this poll on name value, but unlike everyone else on this list, he's coming off of the best season of his career.The 26-year-old (did we mention that he's also the youngest running back here?) ran for 751 yards off of 171 carries, good for a strong 4.4 yards per carry average. It was an ugly year for the Giants on the whole, but Darkwa excelled on a personal level.
Vereen, another ex-Giant, can't say the same for his 2017 season. However, his second act with the Giants has been respectable on the whole. Acting as a secondary ball carrier, he has averaged 4.2 yards per carry over the last three seasons. He also showed that he can still be a worthwhile pass catcher out of the backfield with 44 grabs for 253 yards last season, though he averaged a career-low 5.8 yards per catch.
Last but not least is Morris, though you can be forgiven for forgetting about this three-time 1,000-yard rusher. Morris was a force to be reckoned with from 2012-2014, but he has been riding the pine for the Cowboys over the last two years. What you might not realize is that Morris was tremendous in a small sample last year as Ezekiel Elliott's early-season backup and later-season fill-in. Morris averaged 4.76 yards per carry off of 115 attempts, which makes one wonder why we haven't heard his name mentioned in recent months.
Out of the running backs listed here, which player do you feel can contribute the most in 2018? Click below to cast your vote and defend your choice in the comments section.