Elvis Dumervil is calling it a career. On Thursday, the veteran defensive end took to Twitter to announce his retirement from the NFL.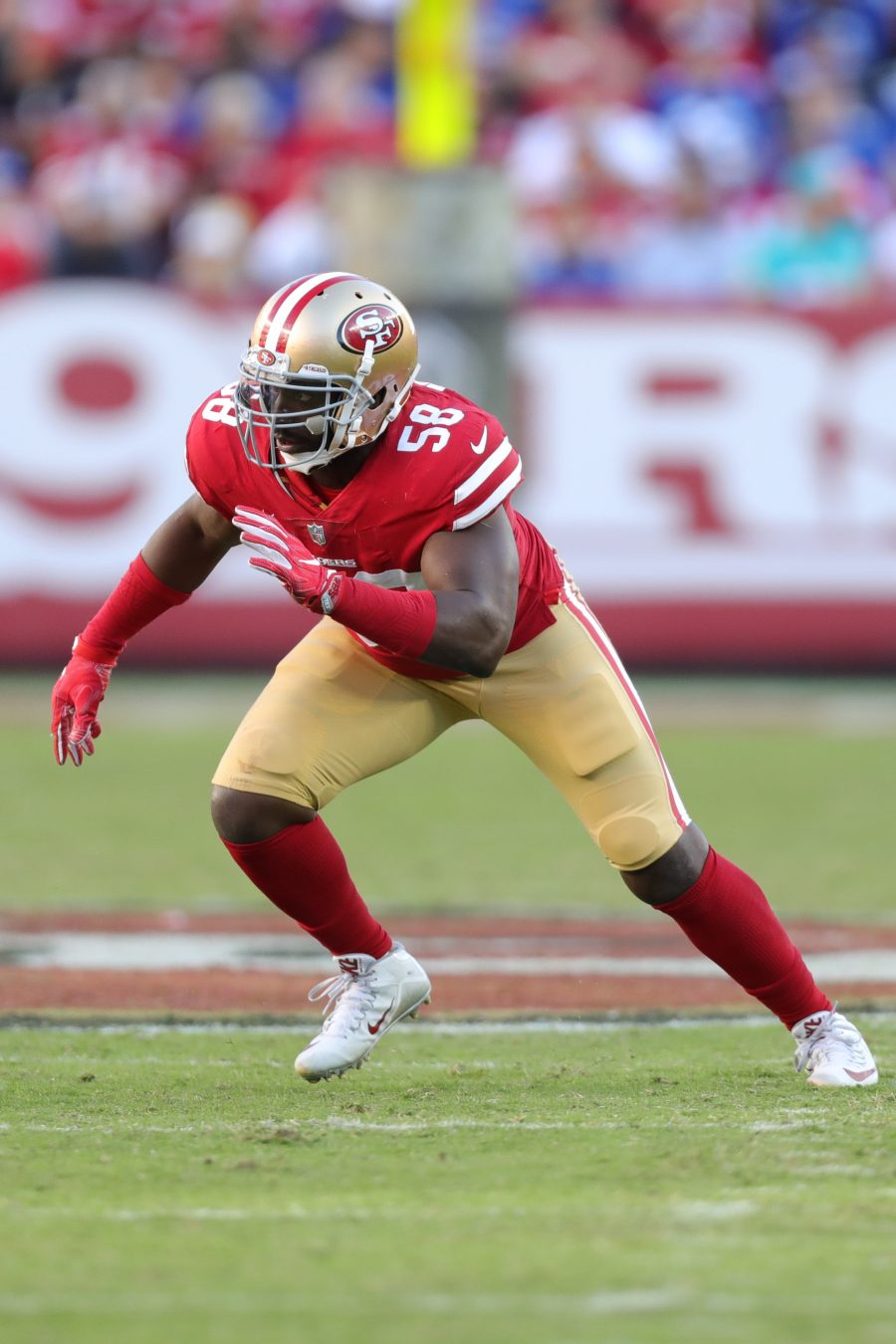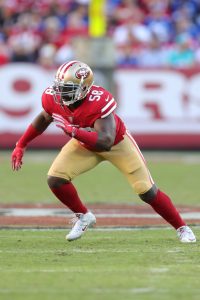 "After spending a great deal of time talking to my family and prayerfully considering what's next in my career, I have made the difficult decision to step away from the NFL at this time," Dumervil wrote. "Its been an incredible 12-year run."
Dumervil, 34, ranked third among active players in career sacks with 105.5. And, last year, he led the 49ers with 6.5 sacks. Dumervil clearly still has some football in the tank – and he said his body "feels great" in his retirement announcement – but he has opted to spent more time with his family and focus on his other business ventures going forward.
Dumervil entered the league as a fourth-round pick of the Broncos in the 2006 draft and the Louisville product went on to become a pillar of the Broncos' D. In 2009, he broke through as a defensive star with a league-leading 17 sacks. Interestingly, the Broncos have watched former stars Dumervil, Eric Decker, and Julius Thomas all retire in a matter of days.
In 2013, Dumervil hooked on with the Ravens and he continued to terrorize opposing quarterbacks. In 2014, he even matched his personal high of 17 sacks.
After 12 seasons in the league (eleven, if you exclude his lost 2010 season), Dumervil acquired five Pro Bowl nods and two First-Team All-Pro selections. He probably has some sacks left in him, but he already accomplished plenty on the field.