NFL free agency gets underway on Thursday and while the list of free agents will change between now and then, we do have some idea of who will be available when free agency kicks off. Here is our updated outlook for each defensive and special teams position.
Listed below are our rankings for the top 15 free agents at each defensive position. These rankings aren't necessarily determined by the value of the contracts – or the amount of guaranteed money – that each player is expected to land in free agency. These are simply the players we like the most at each position, with both short- and long-term value taken into account.
Restricted and exclusive-rights free agents, as well as franchised players aren't listed here, since the roadblocks in place to hinder another team from actually acquiring most of those players prevent them from being true free agents.
We'll almost certainly be higher or lower on some free agents than you are, so feel free to weigh in below in our comments section to let us know which players we've got wrong.
Here's our breakdown of the current top 15 free agents by defensive position for this offseason:
Edge defender:
Now that Chandler Jones, Melvin Ingram, and Jason Pierre-Paul have all been assigned the franchise tag, Nick Perry stands as the top edge defender on the free agent market, and is now in a position to cash in. The Packers opted against the franchise tender for the 26-year-old Perry, so he'll hit the open market following a career year which saw him post 11 sacks.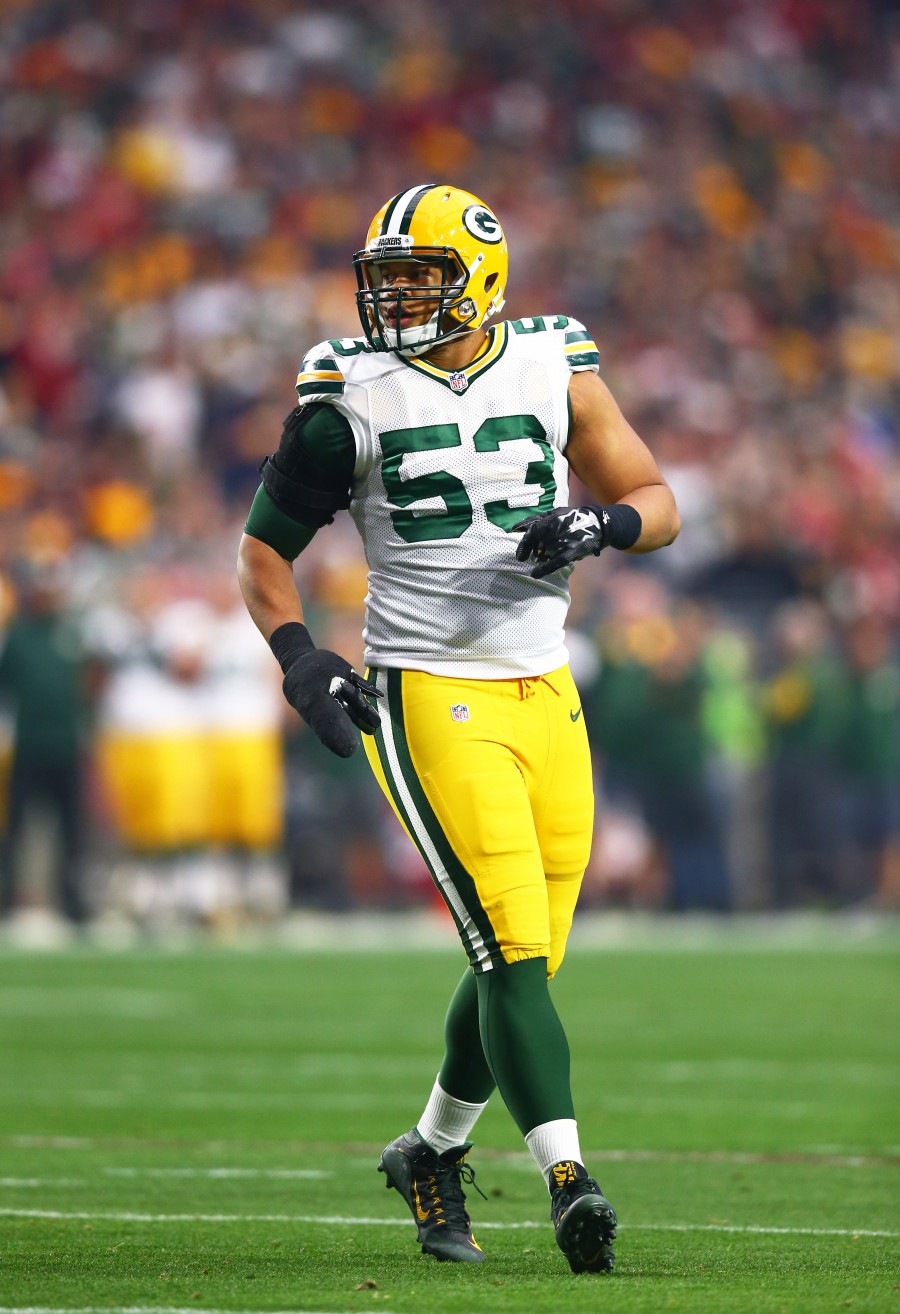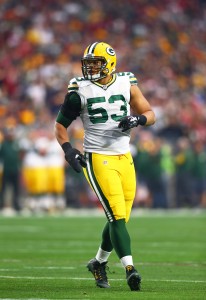 The rest of this year's crop of free agent pass rushers is a blend of young defenders searching for their first payday and veterans on the hunt for one last contract. Among players with youth still on their side, Datone Jones figures to interest clubs thanks to his versatility, as he can vacillate between end and linebacker, while fellow former first-round pick Jarvis Jones is solid against the run. John Simon has been overlooked while playing alongside the likes of J.J. Watt, Jadeveon Clowney, and Whitney Mercilus but could represent a hidden gem, while the Dolphins are reportedly prioritizing Andre Branch.
After managing nine sacks over the first nine years of his NFL tenure, Lorenzo Alexander busted out with 12.5 quarterback takedowns in 2016, and now could be looking for a double-digit annual salary. Charles Johnson, meanwhile, looks like a good bet to return to the Panthers, but DeMarcus Ware could be something of a wild card — after missing 11 games in the past two seasons, does the 34-year-old have enough left in the tank? The same could be asked of Dwight Freeney, who at age-37 posted three sacks in a rotational role for the Falcons.
Interior defensive line:
Calais Campbell is the best overall player among interior defenders, and though he's entering his age-31 season and may not cost as much as Johnathan Hankins, Brandon Williams, and Dontari Poe, Campbell will still be highly-sought after as he searches for his last substantial payday Campbell's agent met with the Cardinals last week, but other speculative fits for the veteran defender include the Broncos, Raiders, Ravens, Colts, and Titans.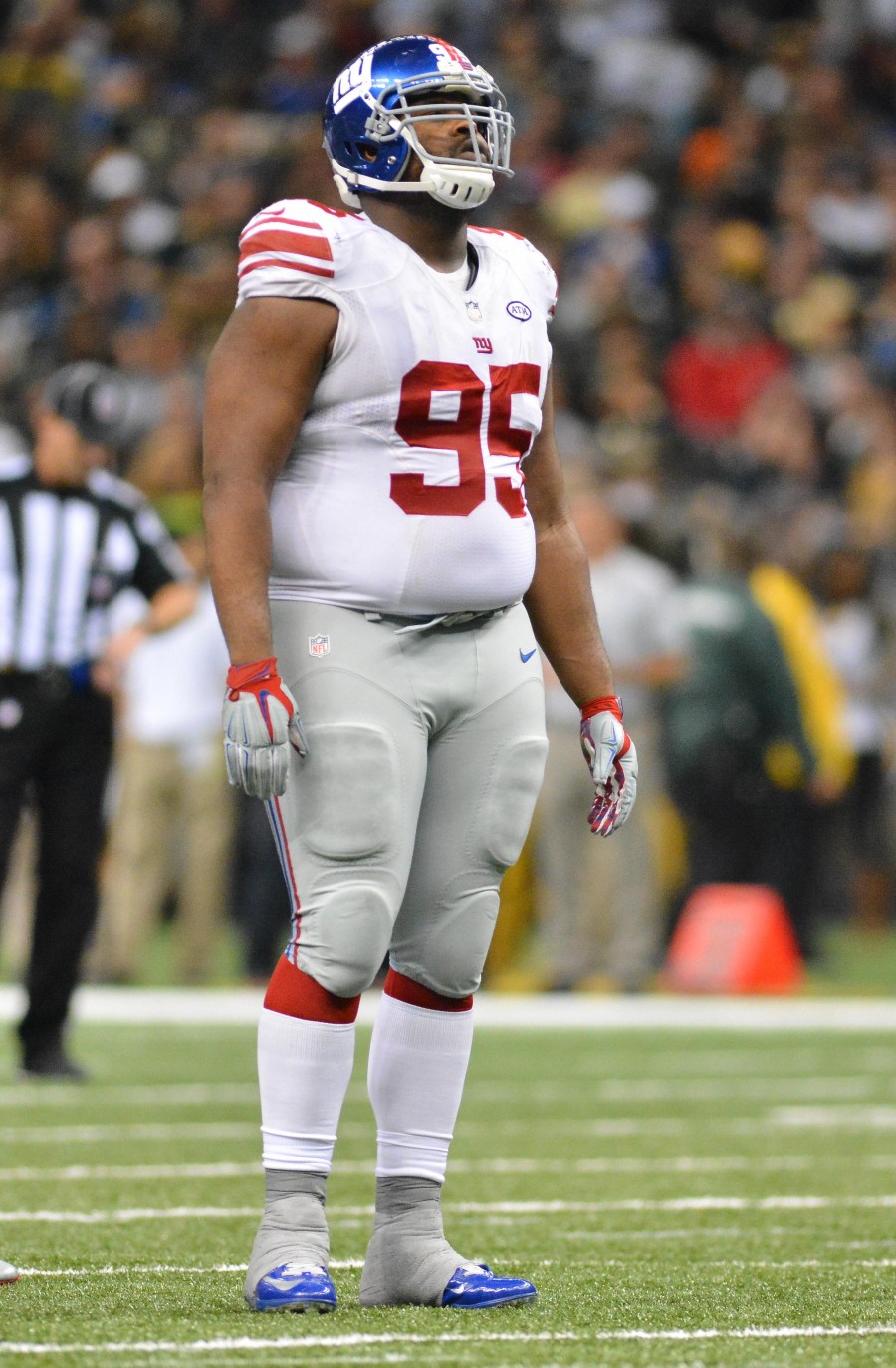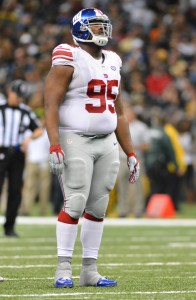 Hankins is only 24 years old, and though the Giants are trying to retain him along with the rest of their defensive core, the 6'3″, 320-pound mauler should represent an attractive option to a number of clubs this offseason. Williams, too, offers a massive presence on the inside, while Poe could intrigue clubs based on his first-round pedigree and athleticism (though his play hasn't always matched his potential). The Redskins' Chris Baker is a solid, well-rounded defensive tackle, and could constitute a consolation prize for teams that miss out on their top targets.
The rest of the class offers an interesting mix of nose tackles (Bennie Logan), interior pass rushers (Nick Fairley, Karl Klug), and run stoppers (Alan Branch), so clubs hoping to bolster their defensive line should find no shortage of options. Jared Odrick recently hit free agency after being released by the Jaguars, while Terrell McClain, Lawrence Guy, and Stacy McGee could be underrated finds for the right team. McClain, for what it's worth, has already been linked to the Falcons.
Linebacker:
As usual, the non-rush linebacker market isn't exactly overflowing with elite talent, and Dont'a Hightower stands as far-and-away the best player among this group. The Patriots already traded away several of their best defenders, including Chandler Jones and Jamie Collins, an indication that they view Hightower as the best best to stick around long term. New England didn't place the franchise nor the transition tag on Hightower, so he'll have the ability to set the market at linebacker.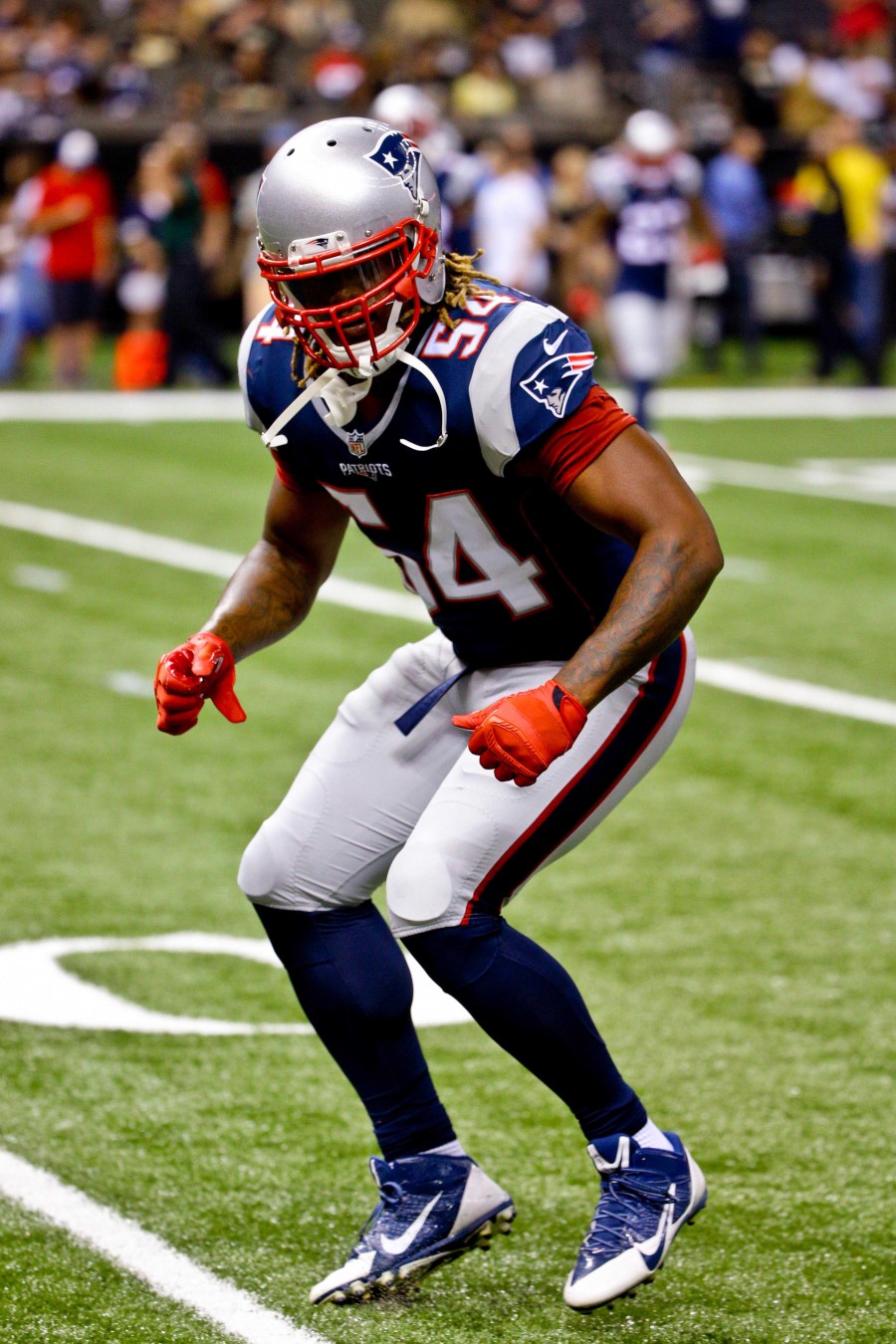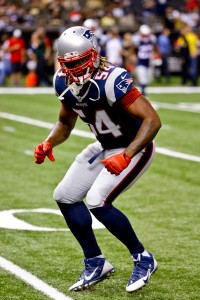 Coming off a disappointing four-year run with the Titans in 2016, Zach Brown was last year forced to sign a one-year deal with the Bills for less than $1.5MM. That won't be the case this spring, as Brown finally lived up to his second-round draft status by grading as one of the league's best 'backers. Brown especially excelled in pass coverage by using his speed to chase pass-catchers around the field, and in today's NFL, that's a skill-set that equals a hefty paycheck.
Kevin Minter has captained the Cardinals defense for the past two seasons, and has indicated he wouldn't mind following Arizona defensive coordinator Todd Bowles to New York. Lawrence Timmons, meanwhile, is talking about a return to the Steelers, but general manager Kevin Colbert admitted an agreement between the two sides could be hard to reach. After years of playing behind Luke Kuechly and Thomas Davis, A.J. Klein is seeking a starting job, while Mike Morgan and Nick Bellore are more likely to be signed as primary special teamers.
Cornerback:
The Texans are didn't use the franchise tag on A.J. Bouye, a decision which sets up the young corner to be the single-most intriguing player on the 2017 free agent market. Only 25 years old, Bouye came out of nowhere to grade as PFF's No. 3 corner in 2016. But the former undrafted free agent played on less than 900 defensive snaps over the first three years of his career, so he's going to get paid on essentially one season of production. Bouye earned less than $3MM total during his time with Houston — his next contract could contain five times that amount…annually.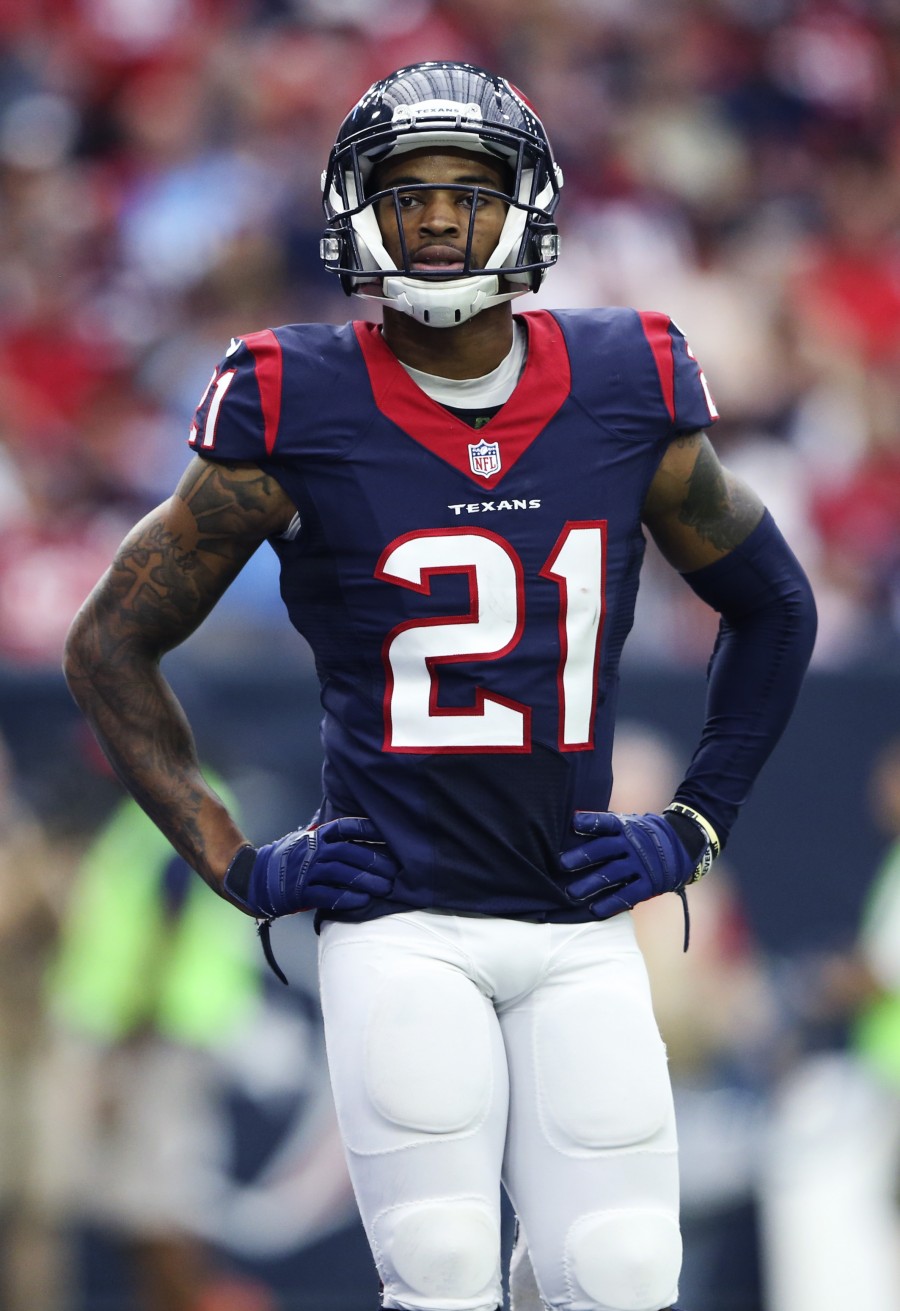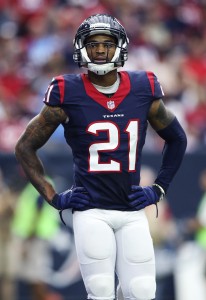 The cornerback market stands as one of the best free agent positional groups this offseason, as strong players permeate the list from top-to-bottom. Stephon Gilmore is a more high-profile name than Logan Ryan, but Ryan has simply played better over the last few campaigns, and offers a more dependable output. The Bears are expected to make a run at Gilmore, while the Bengals have already been linked to Ryan.
Morris Claiborne is a former first-round pick but didn't play like it until last season. Dre Kirkpatrick is a former first-round pick but has never played like it. The rest of the cornerback list has warts, as well: Prince Amukamara has dealt with injury, Kayvon Webster has only two career starts, Terence Newman is entering his age-39 season, and Sam Shields is coming off multiple concussions. All of these players offer upside, but they are all undoubtedly attached to risk.
Safety:
Tony Jefferson is expected to hit free agency, and could be in for a contract that nears the $8-9MM range. Jefferson did reach the free agent market in 2016 as a restricted free agent, but he didn't come with draft compensation attached. Any club could have signed him to an offer sheet, and if the Cardinals declined to match, would have acquired Jefferson scot-free. No team did so, which could be an indication that Jefferson's 2016 market could be less robust than expected.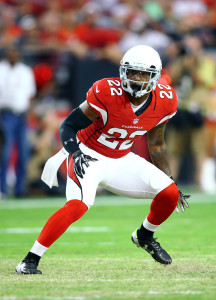 Also working against Jefferson is the fact that he plays close to the line of scrimmage, a role that's relatively easy to fill, as Sam Monson of Pro Football Focus explained on a recent podcast. Duron Harmon, on the other hand, has demonstrated an ability to play deep safety, and thus could be in for a surprisingly high salary. The Cowboys' Barry Church is "solid at everything, great at nothing," tweets Andy Benoit of Sports Illustrated, while Jonathan Cyprien and T.J. McDonald are primarily run defenders. Darius Butler may be the most fascinating case among this list of safeties, as the former corner should theoretically offer above-average coverage skills.
Micah Hyde could have been listed among the free agent corners, as the do-it-all defensive back is capable of playing multiple roles. His versatility is central to the Packers' defense, and D.J. Swearinger provides the same sort of flexibility to the Cardinals. If Jefferson defects via the open market, Arizona will likely hone in on re-signing Swearinger as his full-time replacement. Jairus Byrd is a late addition to the safety market after being released by the Saints, and it's possible another will hope he can rebound to his All Pro days as he enters his age-30 season.
Kicker:
The Seahawks don't figure to re-sign Steven Hauschka after bringing in fellow kicker Blair Walsh, but the longtime Seattle placekicker should be able to quickly find a new home in free agency. Nick Novak attempted the second-most field goals in the NFL last season after many Texans' drives stalled, while Robbie Gould filled in admirably for the Giants after they released Josh Brown, converting of all ten of his field goal attempts.
Nick Folk was released as a cap casualty, and still has the talent to become another club's kicker, while Mike Nugent — cut by the Bengals at midseason — may be nearing the end of the road after missing six extra points. It wouldn't be surprising to see Phil Dawson come back for a fifth season with the 49ers, but Greg Zuerlein could move on from the Rams after the club threatened to bring in competition last offseason.
Punter:
Jeff Locke, 27, managed to pin opposing clubs inside the 20-yard line 34 times in 2016, good for fifth in the league. Now 40 years old, Shane Lechler is a seven-time Pro Bowler, but the Texans lost 12.7 points of field position on punts last season, meaning Houston could go in another direction at punter.
Follow @PFRumors