NFL free agency is right around the corner! The legal tampering period starts on Tuesday and free agency officially starts on Thursday. The list of available free agents will change between now and then as players re-sign with teams or get cut loose, but we have a pretty good idea of who will be available right now. After looking at the top defensive players, we now shift our attention to the other side of the ball.
Here are our rankings for the top 15 free agents at each position. The rankings aren't determined by earning power, they are simply the players we like the most at each position, with a combination of short- and long-term value taken into account. You won't find restricted free agents or franchise tagged guys here since they are unlikely to go leave their current clubs.
Player evaluation is always subjective, so we encourage you to make your voices heard in the comments section in cases where you disagree with us.
Here's our breakdown of the current top 15 free agents by offensive position for 2017:
Updated 3-7-2017, 2:55pm CT
Quarterback:
Honorable mention: Ryan Nassib, Landry Jones, Shaun Hill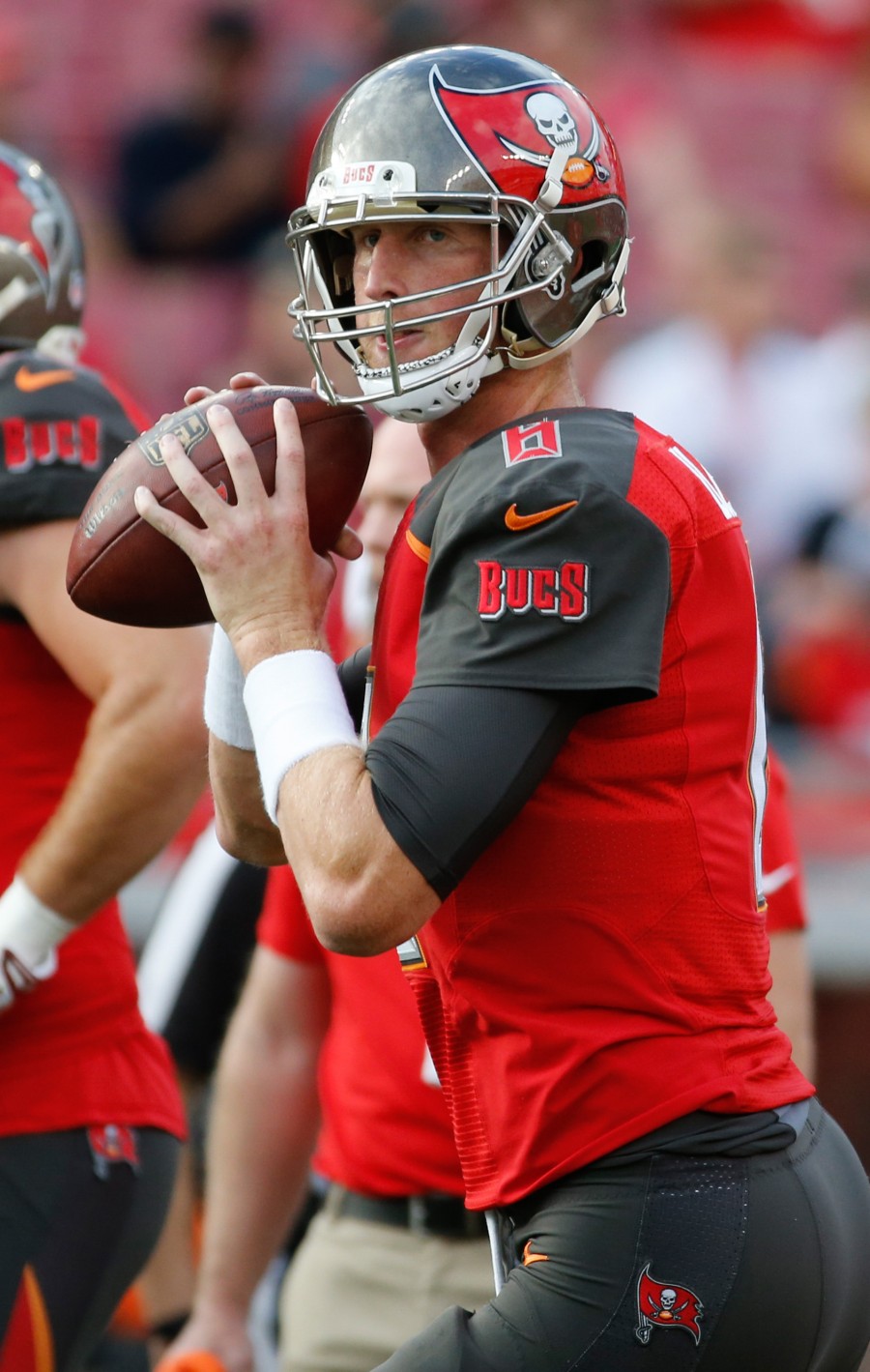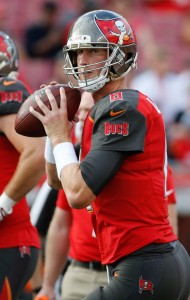 Colin Kaepernick's agents have (wisely) let everyone know that their client will stand for the National Anthem in 2017. That may seem like a minor point, but teams say they would have automatically removed him from consideration if he continued his attention-grabbing protest. He grabbed headlines for his actions on the sidelines last year, but he actually turned in an OK season. From a football standpoint, Kaepernick would make sense for a lot of teams as a QB2 with upside.
Interestingly, this list includes three quarterbacks who couldn't cut it as the Jets' starter and three rejects from the 49ers. They say that one man's trash is another man's treasure and all six of those players (Ryan Fitzpatrick, Kaepernick, Mark Sanchez, Geno Smith, Christian Ponder, Blaine Gabbert) come with varying degrees of potential and proven effectiveness. Smith, somehow, could reportedly be retained by the Jets and installed as the starter in 2017.
Ryan Nassib is just outside of the top 15 here with EJ Manuel getting the final spot. Despite positive word about his play in practice, Nassib is unproven and the Giants' apparent lack of interest in re-signing him says a lot. It's also possible that he might not be 100% after ending the 2016 season on IR with an elbow injury. Manuel, for all his warts, has shown potential in small bursts.
Running back:
Honorable mention: Robert Turbin, Travaris Cadet, Benny Cunningham, Lance Dunbar, Bobby Rainey, Brandon Bolden, Denard Robinson, James Starks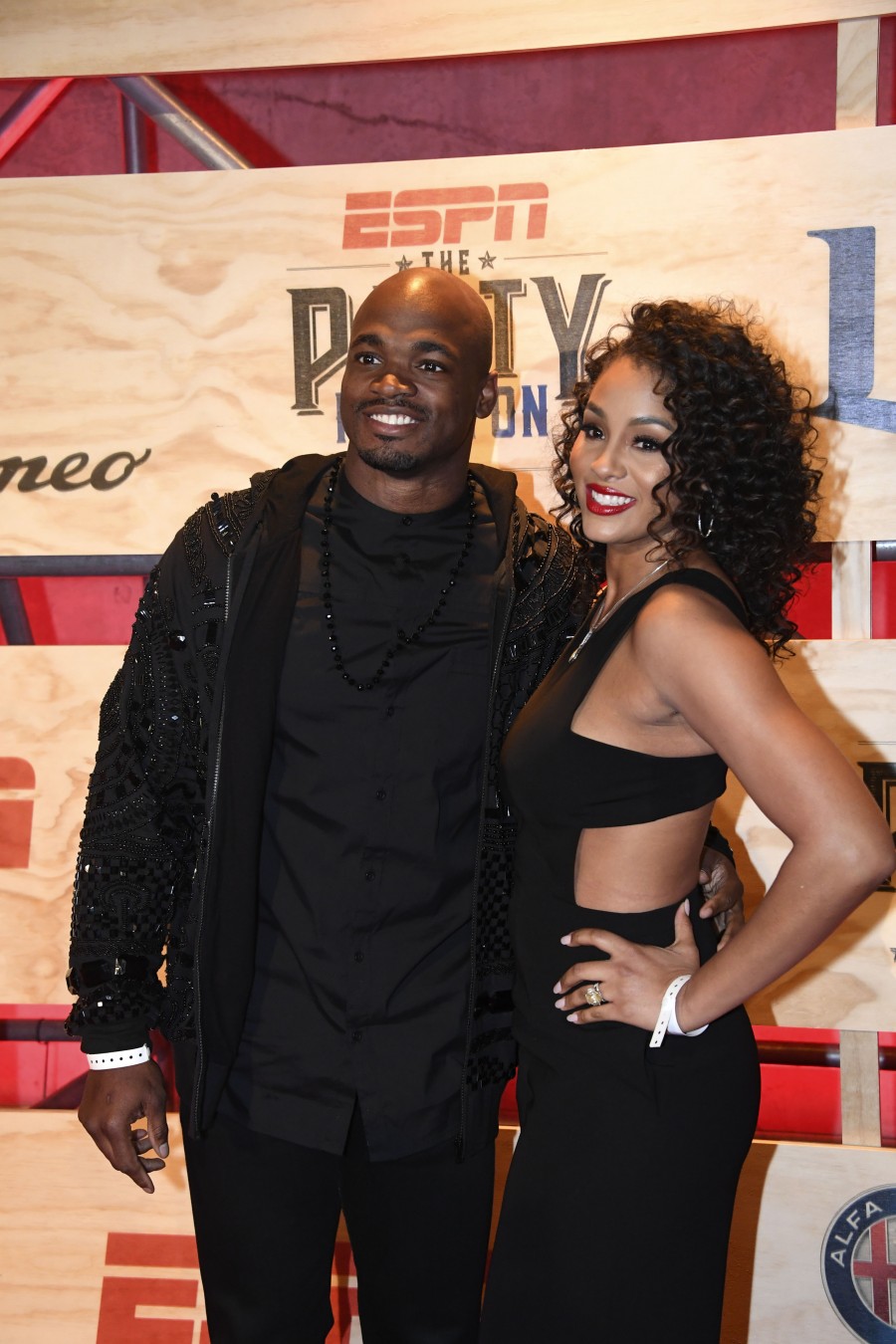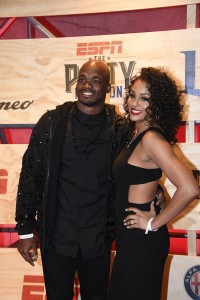 As expected, the Vikings have cut Adrian Peterson loose and he is expected to garner interest from contending clubs this week. Some might peg Peterson as the most talented running back in this year's free agent class, but it all comes down to how you weigh his age and injury history. Peterson has shocked the football world in the past with an incredible comeback, but I'm a little skeptical of his ability to do it again in his age-32 season. Eddie Lacy, who has injury question marks of his own, takes the top spot at the position.
The Patriots believe they won't be able to match the offers that come in LeGarrette Blount's direction. Latavius Murray could circle back to the Raiders, but he won't be agreeing to a deal with them before free agency opens on Thursday.
Jamaal Charles has the most impressive resume of anyone on this list, with the exception of Peterson. However, no one knows exactly what he can do after playing eight games in the last two years. He'll turn 31 in December and that's usually not an indicator of success for running backs.
Fullback:
Kyle Juszczyk graded out as the best fullback in the NFL last year, according to Pro Football Focus. The Ravens would be wise to keep him, but if they don't, he'll draw interest from teams all over the league. Juszczyk earned his first career Pro Bowl nod as he caught 37 passes for 266 yards. His exceptional 92.1 pass blocking score from PFF led all other fullbacks by a wide margin.
Mike Tolbert is ranked lower than you might expect due to his age and diminished blocking skills. He'll turn 32 in November and it's not guaranteed that he'll find another job after getting released by the Panthers, though the Jets are said to have interest in him. Gang Green could also look into signing Patrick DiMarco and Marcel Reece. If you ask me, they should target DiMarco if they want to truly emphasize the running game. DiMarco finished the year with the best run blocking score in the NFL, according to Pro Football Focus.
Wide receiver:
Honorable mention: Brian Quick, Brandon LaFell, Anquan Boldin, Ted Ginn, Vincent Jackson
Brandon Marshall, welcome to the free agent pool. Marshall is just two years removed from a year in which he had 109 catches, 1,502 yards, and 14 touchdowns. However, his numbers dipped significantly last season as the entire Jets offense slumped. The veteran will get tons of interest this week and his suitors may include the Giants, Patriots, and Ravens.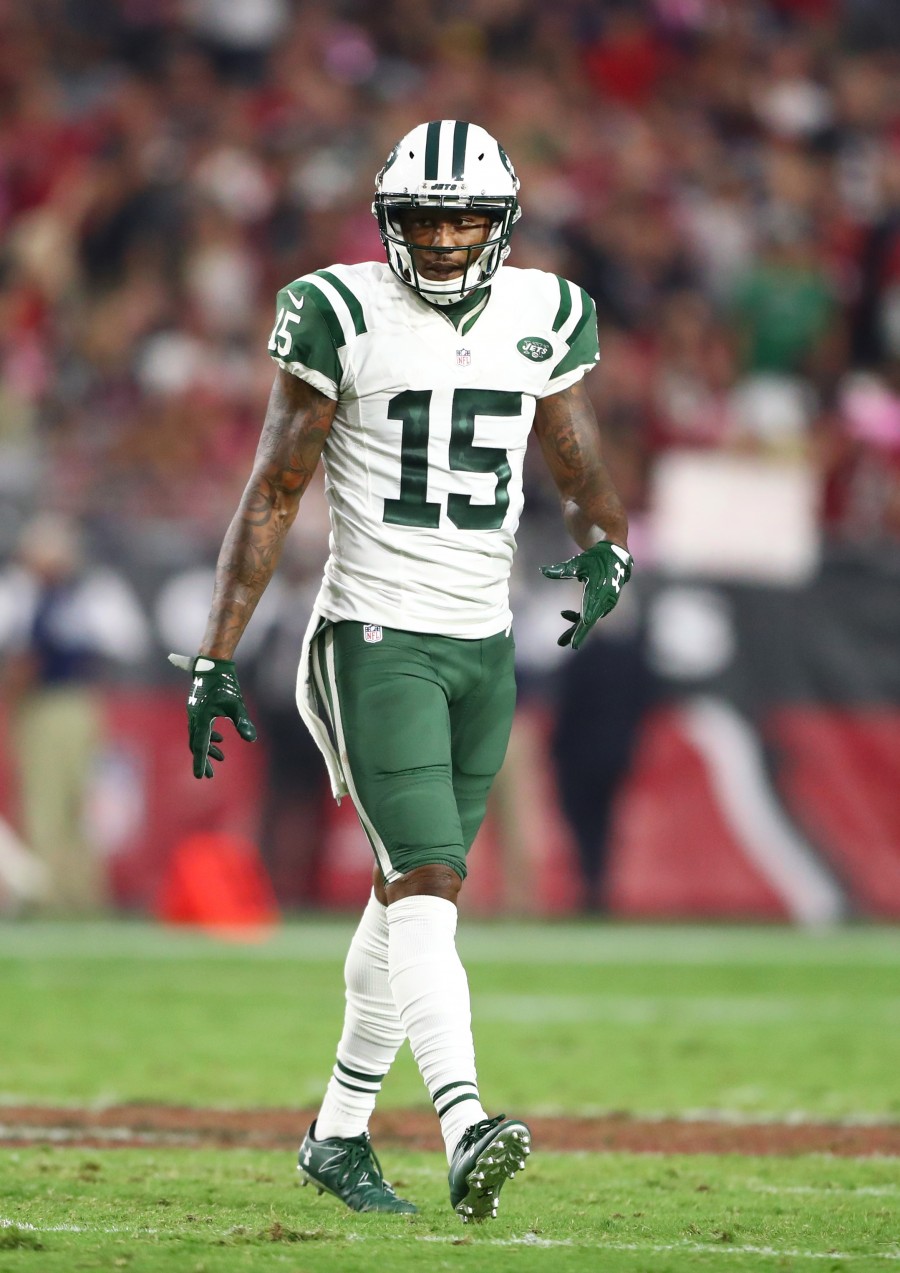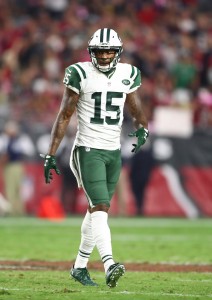 Kenny Britt managed to put up big numbers in the midst of the Rams' offensive quagmire last season. He now hits free agency at a great time and the WR-needy Eagles are the latest team to be connected to him. The South Jersey contingent of the Eagles fanbase will appreciate the homecoming of the Rutgers product. At the same time, they should hope he exhibits a better attitude than he did on the banks of the old Raritan.
The talent is definitely there with Markus Wheaton and the team that takes a chance on him could wind up very, very happy. Robert Woods, historically, thrived in games where Sammy Watkins was unavailable or limited. Woods doesn't turn 25 in until April and there's a case to be made that he should be higher on this list. Cordarrelle Patterson has turned out to be a very capable returner, but there are definitely ambitious coaches out there who think they can still mold him into a great receiver. Michael Floyd is now years removed from his best work in Arizona, so one has to wonder what he can contribute even if he has turned over a new leaf.
Victor Cruz is an exceptionally hard-worker and a team-first kind of guy. He'll be a great addition to any locker room, but it's anyone's guess as to what he'll do in 2017. We'll say this: a return to the slot would greatly benefit him.
Anquan Boldin just missed the top 15 and I don't necessarily feel great about it. Brian Quick also missed the cut and it was a toss-up between him and Cruz for that last spot.
Tight end:
Honorable mention: Larry Donnell
Martellus Bennett is eager to cash in this month. There's a "real possibility" he winds up elsewhere and he'll get a monster deal if that happens. The Raiders and Jaguars are expected to be among the teams in pursuit. Filling in for Rob Gronkowski, Bennett caught 55 passes for 701 yards and seven touchdowns in 2016. You can never tell what the Patriots are thinking, but it sure feels like he'll be leaving New England.
In his first season with the Packers, Jared Cook appeared in ten regular season games and caught 30 of 51 targets for 377 yards and a touchdown. In the Packers' two-game playoff run, he really turned it on with a total of 13 receptions for 181 yards and two scores. Cook will be a priority for the Packers to re-sign, but it doesn't sound like they'll get a deal done between now and March 9.
Anthony Fasano finds himself ranked higher than some bigger names due to his blocking ability. PFF gave Fasano an 88.1 score for run blocking, which was the best of any tight end last year. His 72.9 pass blocking score was fourth-best among TEs. The Titans will make a real effort to keep him.
Offensive tackle:
Andrew Whitworth spent some time at guard last season but his best (and most profitable) position is on the outside. He's 35, so he won't lead all FA tackles in total money this year despite being our top-ranked free at the position.
That mantle, by all indications, will belong to Ricky Wagner who could reportedly fetch around $10MM/year. The former fifth-round pick put it all together this past season in Baltimore and he won't turn 28 until October.
Russell Okung was thrust into the free agent market in February when the Broncos declined his option. This time around, it will be interesting to see whether he hires an agent. His previous deal was effectively a one-year pact with a club option for a four-year, $48MM deal with $20.5MM in guaranteed cash. After a so-so year, the Broncos wisely turned it down.
Austin Pasztor is listed as a tackle here, though it's quite possible he reverts to the interior line in 2017. Mike Adams, a former second-round pick, makes the cut for his natural talent, even though he hasn't shown much at the professional level. Will Beatty also found his way to the Top 15, but his market will be capped after two injury-ridden years.
Interior offensive line (guard/center):
Honorable mention: D.J. Fluker, A.Q. Shipley (C), Brian Schwenke (C)
Kevin Zeitler was the only offensive lineman to crack our Top 50 Free Agents list last week. Zeitler, 27 in March, was PFF's No. 7 ranked guard in the NFL this year. After three consecutive strong seasons, he is going to get big bucks.
Ronald Leary, who once pushed for the Cowboys to trade him, recognizes that a return probably isn't in the cards. The Cowboys will go with La'el Collins in 2017 and beyond, but don't cry for Leary. After making 12 starts in Collins' place and ranking No. 25 among Pro Football Focus' 76 qualified guards, Leary will find an eager market this week.
J.C. Tretter graded out as a top 10 center last year, according to PFF, and he just turned 26. Stefen Wisniewski offers experience at both guard and center and there should be at least a few teams looking at him as a potential starter.
Nick Mangold's injury woes are holding him back here. Apparently, some teams are asking him to play guard.
Follow @PFRumors