Last week, we learned that the Buccaneers declined center Joe Hawley's 2018 option, which means he is eligible to hit the open market. However, it sounds as if Hawley's playing career may be over.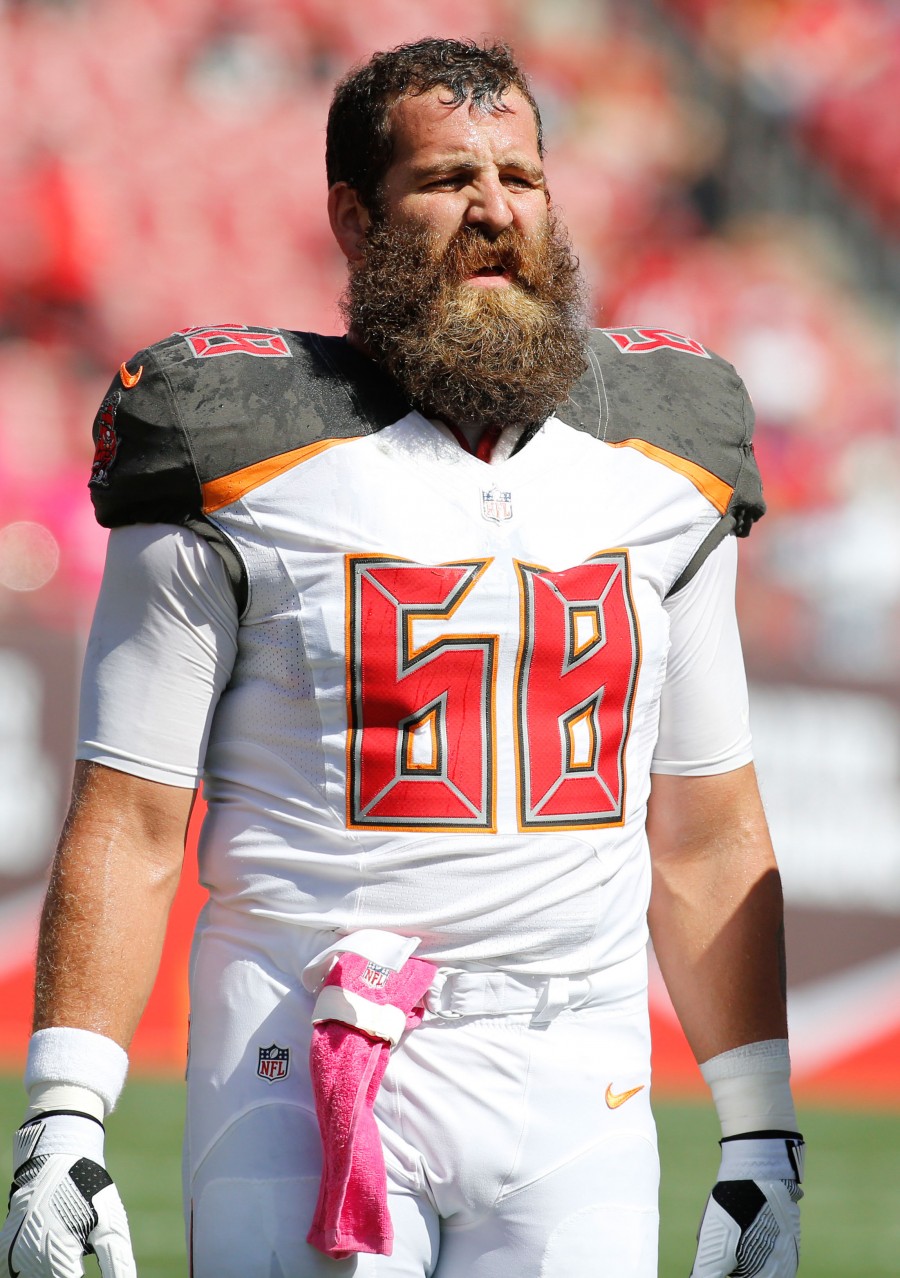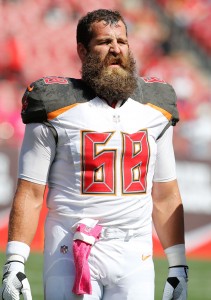 As Greg Auman of the Tampa Bay Times observes, Hawley made an appearance on iHeart Radio on Friday morning, and during his interview, he said he has lost 40 pounds since the end of the 2017 season. He also announced that he plans to donate everything he owns to charity and families in need, and that he plans to travel the country in a van he recently purchased. He intends to live out of the van, to liveblog his journey, and to post videos to a YouTube channel he wants to create.
Those romantic ambitions are probably incompatible with a return to the NFL, and while Hawley did not explicitly say he is retiring, all indications are that he is done playing football for a living. He said, "When the season was over, I was thinking about what I wanted to do next, because I know my career is coming to a close."
Hawley was the Bucs' primary starter in the middle in 2015 and 2016. Last offseason, the team shifted Ali Marpet from right guard to center, pushing Hawley to a reserve role. He saw an uptick in playing time when Marpet hit the injured reserve list in November, but he made only four appearances with two starts on the year. For what it's worth, the advanced metrics at Pro Football Focus did not look kindly on his small sample of 203 snaps. Nonetheless, he would surely be able to find an NFL job in 2018 if he wanted one, but his current goals seem to be taking him down a rather different path.