Leslie Frazier will meet with the Colts about their HC vacancy on Saturday, Josina Anderson of ESPN.com tweets.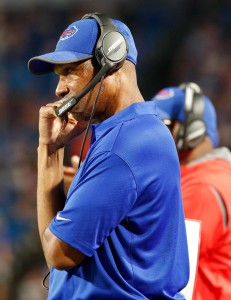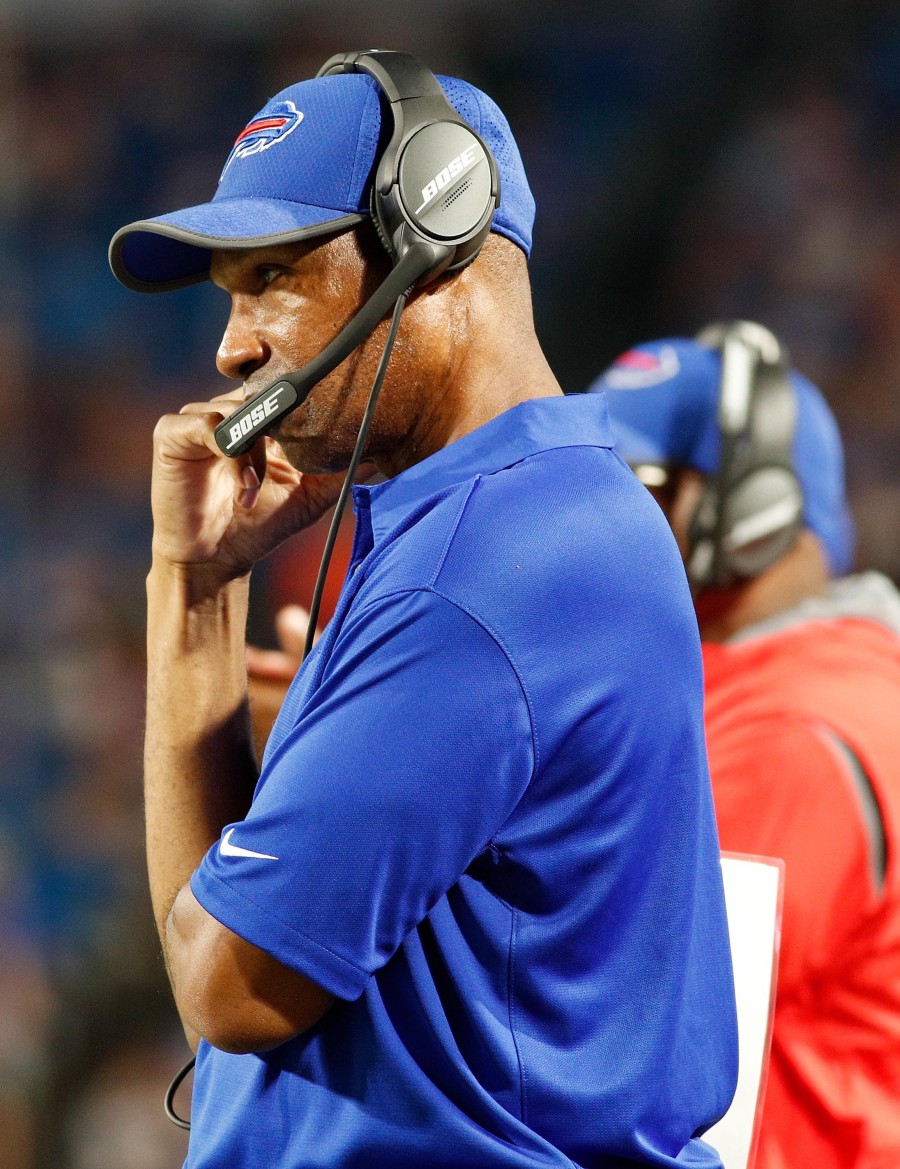 This will be the third confirmed interview of the team's second search process, with the Bills' DC joining Saints tight ends coach Dan Campbell and Eagles OC Frank Reich.
Frazier's last head-coaching job came with the Vikings from 2011-13. He spent last season with the Bills and has been a defensive coordinator for four teams. The 58-year-old assistant also has Colts history, having spent the 2005 and '06 seasons working for the Jim Irsay-owned franchise. The owner is reportedly fond of the former Indianapolis assistant head coach, who collected a Super Bowl ring for his Colts work.
As the only defensive-minded candidate among the three early interviewees, Frazier would bring a different style to the Colts — who were obviously all set to hire an offensively geared HC prior to the Josh McDaniels snafu. Counting six games as the Vikings' interim HC in 2010, Frazier went 21-32 in his time leading the Vikes in the early 2010s.
Photo courtesy of USA Today Sports Images.