As the Jaguars transition from spending wildly in 2022 to a 2023 free agency period featuring little action in terms of outside hires, they are going down to the wire with two priority players.
The Jags' interest in re-signing Evan Engram has been on the radar for a while, but Jawaan Taylor is also a keeper candidate for the resurgent team. GM Trent Baalke confirmed Engram and Taylor talks are ongoing, as the Combine annually ignites discussions between teams and key free agents.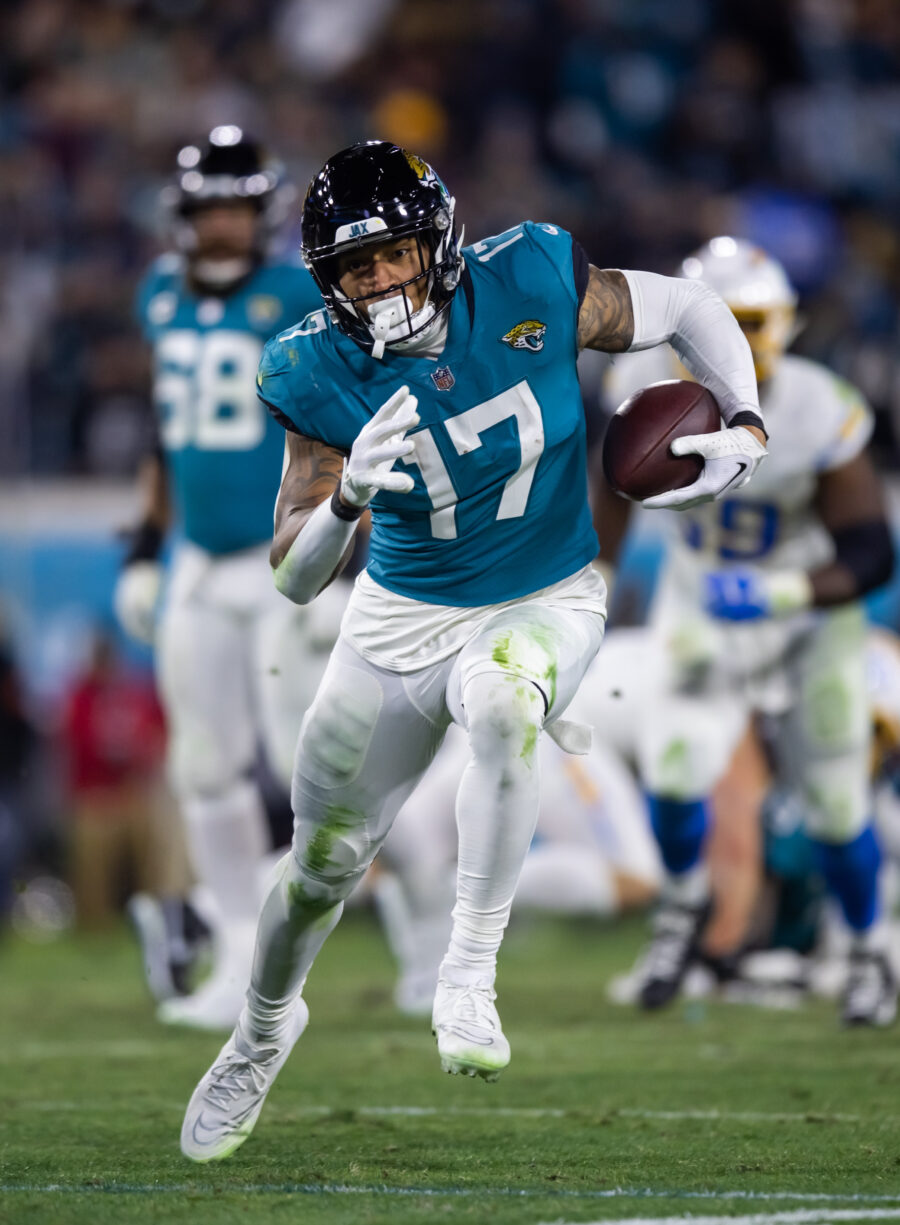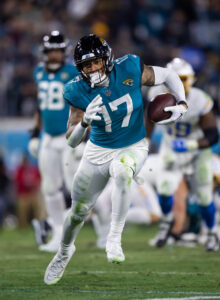 Engram has joined Taylor in indicating he would like to stay in Jacksonville, and NFL.com's James Palmer points to optimism a deal will be reached (Twitter link). Particularly with Engram, this will be a time-sensitive matter. The Jags have not ruled out tagging either Engram or Taylor, but with the tight end tag checking in at barely $11MM, Engram profiles as the likelier candidate to be cuffed. It would cost the Jags $18.2MM to tag Taylor.
"I think with Jawaan and Evan, I don't want to speak for them, they know how we feel about them, and I think we know how they feel about us, and there's a win-win in there somewhere. We've just got to get to that," Baalke said, via the Florida Times-Union's Demetrius Harvey. "We've got a nice window here before free agency starts, and our goal is to try to close those deals within that window."
Given Engram's interest in coming back, it should not be considered a lock the Jaguars will lose the seventh-year veteran if they pass on tagging him by the March 7 deadline. But that is the failsafe point for the Jags, who gave the ex-Giants first-rounder a one-year deal worth $9MM in 2022 and saw him produce a single-season franchise record for tight end receiving yards (766). Engram, 28, staying would further strengthen Jacksonville's receiving corps, which has Christian Kirk, Zay Jones and Calvin Ridley under contract.
Taylor's path is a bit more complicated. The Jags already tagged left tackle Cam Robinson twice, eventually extending him last year. The tackle landscape reveals the either/or decisions teams have made recently regarding payments; clubs with big-ticket left tackle deals on their respective payrolls have not doled out much money to right tackles. Robinson's $17.9MM-per-year pact ranks seventh at left tackle. The Jags have Walker Little as a possible option to succeed Taylor, who would be poised to do well on the market, with dependable O-linemen being coveted commodities annually.
Robinson's meniscus tear, however, clouds the Jags' plans here. Robinson would tentatively be on track to return by Week 1, but Doug Pederson confirmed his potential unavailability factors into the Taylor talks. Taylor, 25, has never missed a game as a pro.
The Jags do have more money to work with as they navigate these negotiations now. They recently restructured the contracts of Kirk, Jones, Brandon Scherff and Foye Oluokun, according to ESPN.com's Field Yates and NFL.com's Ian Rapoport (Twitter links). Altogether, this created $36MM-plus in cap space. Jacksonville has boosted its total to $16.1MM, as of Wednesday afternoon.
The team has re-signed Roy Robertson-Harris to a three-year, $30MM deal, keeping the D-line starter off the market. That contract is already factored into the team's updated payroll. Engram and/or Taylor may follow suit; each would be free to negotiate with other teams beginning March 13.