Colts linebacker Edwin Jackson was killed early Sunday morning after being hit by a suspected drunk driver near Indianapolis, according to Justin L. Mack and Emma Kate Fittes of the Indianapolis Star.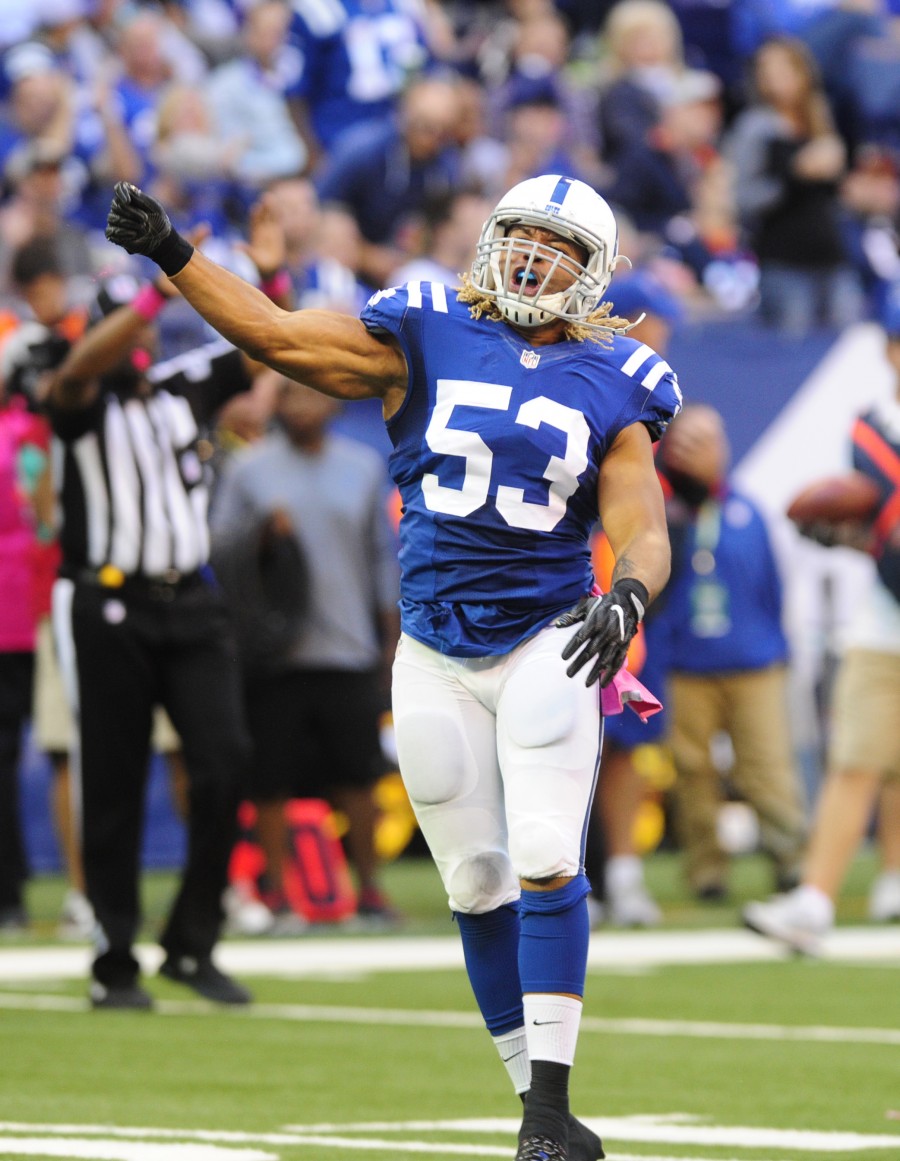 Per the Indiana State Police, Jackson and another man — 54-year-old Jeffrey Monroe — were killed while standing on the shoulder of Interstate 70. Monroe had reportedly stopped to help Jackson on the side of the road when both were struck by a pickup truck which had driven into the emergency shoulder. The driver of the pickup attempted to flee the scene but was quickly apprehended, and is suspected to have been intoxicated at the time of the accident.
Jackson, who was only 26 years old, entered the NFL as an undrafted free agent out of Georgia Southern in 2015. After a brief stint with the Cardinals, Jackson spent time on Indianapolis' practice squad before appearing in all 16 games (eight starts) with the Colts in 2016, managing 42 tackles and four sacks during that campaign. He spent the entire 2017 season on injured reserve.
By all indications, Jackson was an exemplary man on and off the field. He originally earned a spot on Georgia Southern's roster as a walk-on, and was subsequently nominated for both the Danny Wuerfall Trophy and a spot on the AllState Good Works Team for his service in the community. Stephen Holder of the Indianapolis Star, who penned an excellent profile of Jackson in 2016, tweeted today: "I cannot possibly explain to you how nice a human being Edwin Jackson was."
PFR extends its sincerest condolences to Jackson's family, friends, and teammates during this extremely difficult time.