The Falcons had a brilliant run during the regular season and playoffs, but the organization now has to switch focus to free agency and the draft. Fortunately, considering their lack of impending free agents, there shouldn't be too many shakeups on the Falcons roster.
The team does have to work out a contract for Pro Bowl cornerback Desmond Trufant, and the team may be seeking some depth on the defensive line depending on what happens with veterans Jonathan Babineaux and Dwight Freeney. Of course, the Falcons are heading into the offseason with nearly $30MM in cap space, so they shouldn't have any issues signing Trufant and depth pieces.
General manager Thomas Dimitroff recently sat down with D. Orlando Ledbetter of The Atlanta Journal-Constitution to discuss the current state of the Falcons roster, his organization's plans for the offseason, and the status of Trufant and the defensive line. The entire article is worth a read, but we've compiled some of the notable quotes below…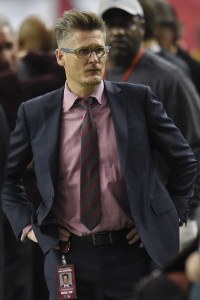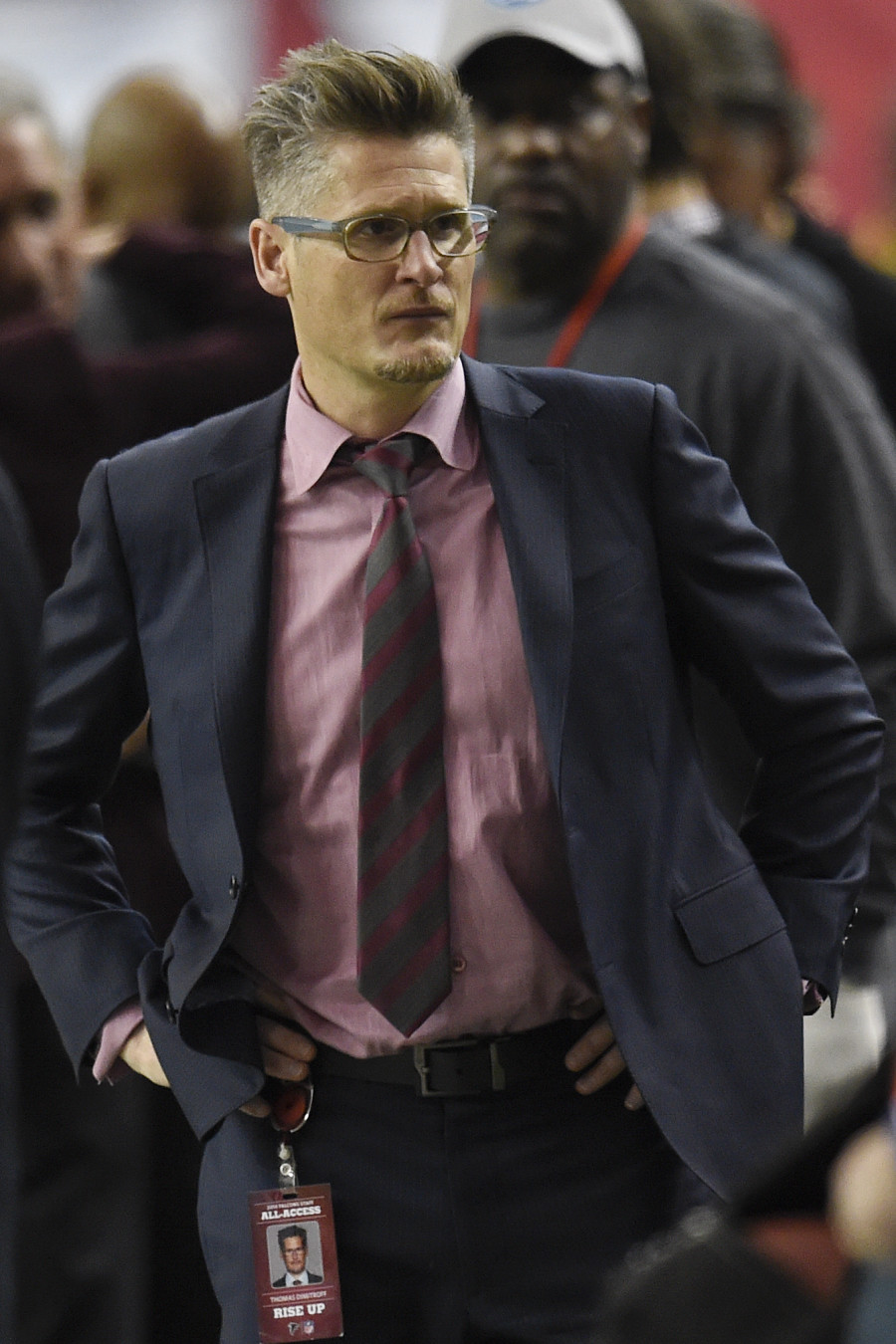 On the talent of his current roster:
"We are really encouraged where we are from a roster standpoint. We have a lot of youth here. We have a lot of talented players. We are excited about the trajectory here. Of course, it's very positive."
"I really believe that we don't have any major holes in this roster. We are continuing to build the depth of this roster. We are continuing to get better and better along those lines. I don't look at any (one) area on the field (as deficit)."
On the front office's game plan for the offseason:
"Every year, we've been pretty aggressive in free agency, and we think this year our focus is going to be on signing a number of players on our team who are up. That's going to be the main focus."
On the depth of this year's draft class:
"It's a good year for defense. Most of the defensive positions are quite strong. That plays well here with a young defense that's continuing to be built. That's a good thing. Offensively, there is always a ton of receivers, but I'm not sure that's the area that we're going to be focusing on that much. … The depth in the lower rounds, I think is as good as well."
On the impending free agency of Desmond Trufant, who has spent his entire four-year career with Atlanta:
"He's a very valuable asset to this team. We are going to get him signed up, and we're going to get him healthy and signed up for years to come."
On the status of his pass rushers, and how he'd plan on filling any potential departures:
"I think we need to continue to get up and affect the passer, whether that's with the young guys who'll continue to get better and better. I was really encouraged with how Ra'Shede Hageman came along on in the middle of the season. He's really responding to Dan Quinn's sort of tutoring. Dan's presence like that has been great for that defensive line."
Photo courtesy of USA Today Sports Images.