After ending the season on injured reserve for the second time in his young career, linebacker Kylie Fitts has announced his retirement from professional football, according to Josh Alper of NBC Sports. The career special teamer cited his concussion history as the reason for hanging up his cleats.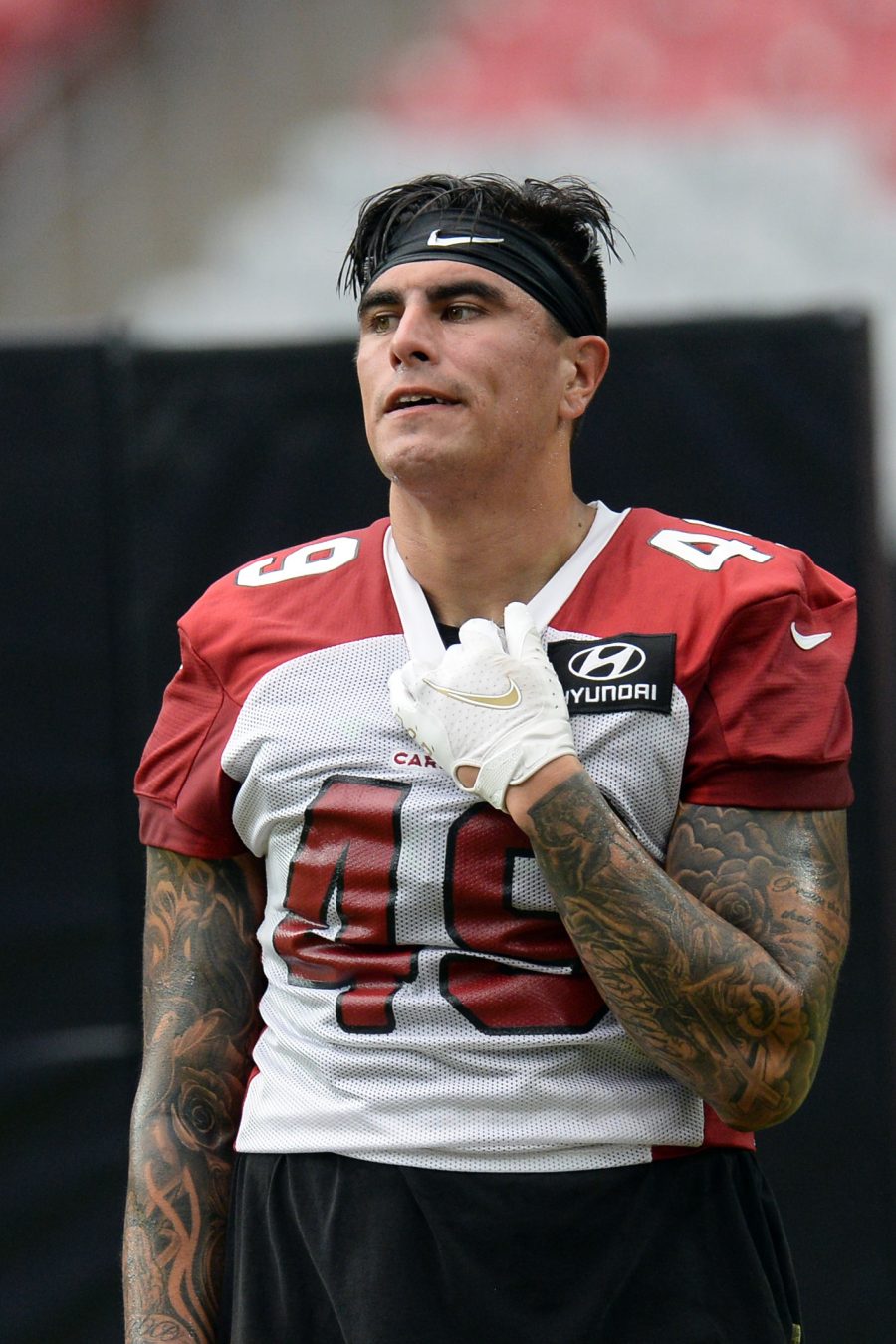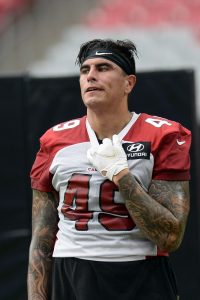 Fitts was a sixth-round pick for the Bears in the 2018 NFL Draft after an injury-filled college career at Utah. He missed all but two games in his junior year after suffering a season-ending foot injury and continued to deal with injuries throughout his senior year. Despite the missed time, Fitts was invited to the Senior Bowl and found his way to Chicago.
After playing six games of his rookie season with the Bears, Fitts failed to make the 53-man roster for the following season. He quickly bounced back, signing on to the Cardinals' practice squad days later. Fitts was promoted to the active roster in early December and played in the team's last three games of the season.
In his second season in Arizona, Fitts appeared in 10 contests, earning one start, for the year before spending the last week of the season on injured reserve. He returned to the field to start the 2021 season, appearing in all of the team's first six games before a severe concussion prematurely ended his season.
In an Instagram announcement, Fitts said, "Due to too many concussions and the severity of my recent one, it is no longer safe for me to continue to play."
Fitts is the latest in a trend of linebackers (and NFL players, as a whole) who have called it quits due to brain trauma. Former Panthers' star Luke Kuechly announced his retirement a little over two years ago at the age of 28. Many factors contributed to his decision, but nagging concussion issues were likely one of the biggest. Former 49ers' linebacker Chris Borland retired in 2015 after just one season in the NFL. Borland had stepped up as a rookie with San Francisco veterans Patrick Willis and NaVorro Bowman out with injury and graded out as the fourth-best inside linebacker in the league after only having eight starts in the season. He appeared the heir apparent to Patrick Willis in the middle of the 49ers' defense with all of his success ahead of him, but he chose to end his career days after Willis, claiming that the potential for neurological diseases wasn't "worth the risk."
While Fitts doesn't hold quite the name recognition of Kuechly or Borland, seeing another young linebacker prioritize their brain over an NFL career should still get plenty of attention. The league will continue to research ways to make the sport safer, but, in the meantime, more career casualties like Fitts' should be expected.