Andrew Whitworth is the rare NFL player who has been able to consistently stave off father time. But it appears even the ageless Rams tackle might be nearing the end.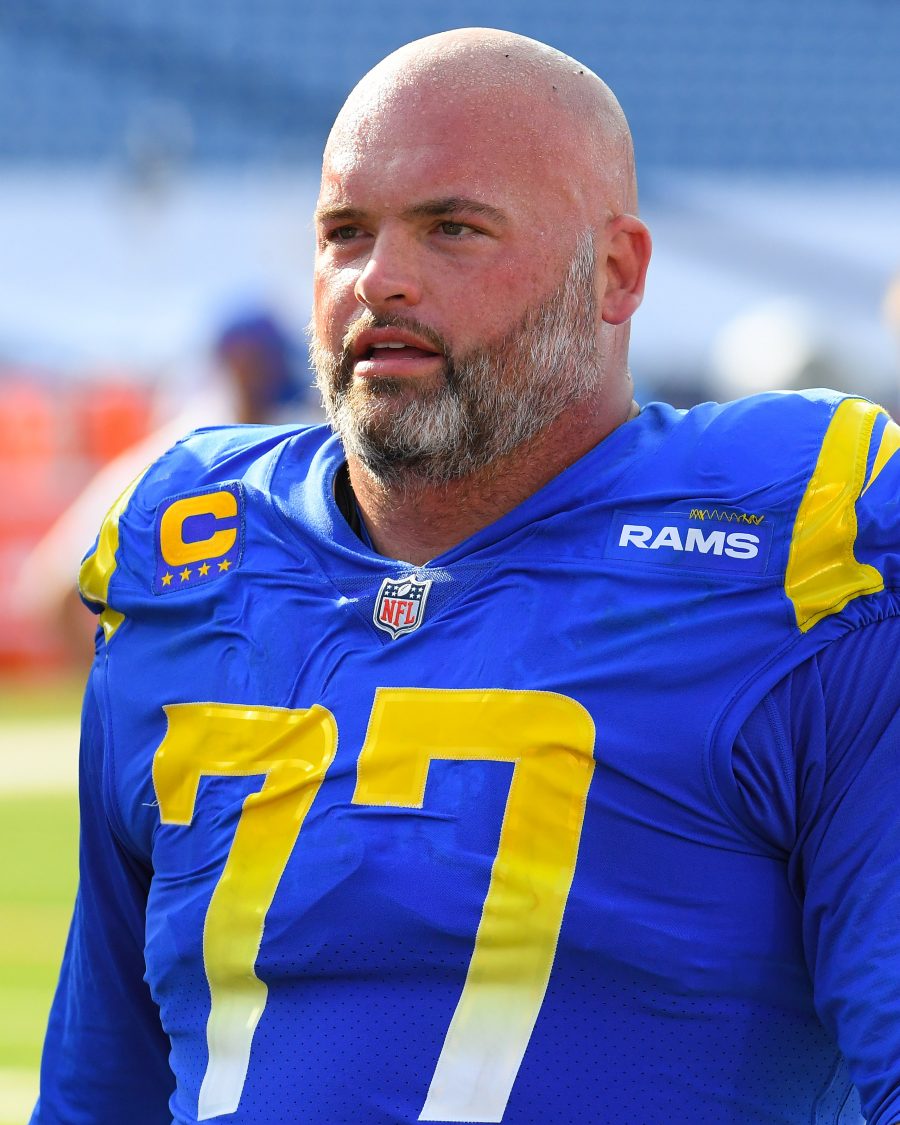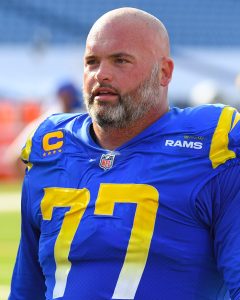 Whitworth, 39, appeared on a recent episode of former NFL defensive end Chris Long's 'Green Lights' podcast and said the 2021 season would likely be his last, via Myles Simmons of ProFootballTalk.com. Speaking of a serious injury he suffered during his time with the Bengals, Whitworth said "I was like, if I get through this, I want to try to play until 40. And that was just like — I didn't think that was realistic or that it'd ever happen. But I was like, I want to try to do that."
He's pretty close to making that a reality, as he'll turn 40 in December. "So this year, to me, it feels like this is it. This is like, I've put everything into trying to play this season and play at the level I want to. I feel like this will probably be the end, but I mean, all my closest friends would tell you that I've said that for about seven straight years. So I don't know how believable that is, but it feels like it is," he explained.
If this really is the end of the road, Whitworth will be wrapping up a remarkable career this season. Drafted by Cincy all the way back in 2006, Whitworth is a four-time Pro Bowler and three-time All-Pro.
He had an MCL tear with PCL damage that cost him the last seven games of 2020, but he still battled his way back to return for the Rams' playoff run. Despite his advanced age, he'll be counted on to be a big part of Los Angeles' new-look offense with Matthew Stafford under center.
Of course, even while saying he'll likely be hanging up his cleats, the LSU product did leave the door open to potentially giving it another go in 2022.
Photo courtesy of USA Today Sports Images.