With T.J. Watt and Alex Highsmith, the Steelers boast perhaps the best outside linebacker tandem in football. Behind those two, however, the picture is less rosy, as Cassius Marsh and Quincy Roche reside as the top backups.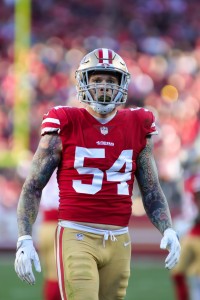 Earlier this year, defensive coordinator Keith Butler made it sound as if Pittsburgh would make an addition to that group, as Mark Kaboly of The Athletic observes. Now, however, the team appears to be taking more of a wait-and-see approach.
"We will see as we go along in training camp and go through the preseason," Butler said last week. "We are looking for a third guy [behind Watt and Highsmith] right now who is going to step up. … We will see how it goes as we go along. Hopefully, we can stay healthy at that position."
The Steelers inside linebacking corps was hit hard by injury in 2020, and head coach Mike Tomlin conceded that he is worried about attrition. However, like Butler, he seems content with how his OLB depth chart looks at the moment.
"I am comfortable with who we have working there right now," Tomlin said. "We are going to coach those guys up and hope that attrition doesn't set in." 
Marsh, a fourth-round pick of the Seahawks in 2014, has bounced around the league quite a bit. In addition to the 'Hawks, he has suited up for the Patriots, 49ers, Cardinals, Colts, Jaguars, and Steelers. He joined Pittsburgh last December and ultimately played in one game before landing on the COVID-19 list. He has been a useful rotational piece at times, and his most consistent action came back in 2018, when he was on the field for over half of San Francisco's defensive snaps and posted 5.5 sacks. He is also capable of lining up as a defensive end.
Kaboly says Marsh is the most likely player currently on the roster to become the "swing" OLB that the Steelers like to deploy when one of the starters needs a breather. Roche, a sixth-round rookie, is raw and will need a fair amount of work before Pittsburgh can count on him to be a reliable contributor.
If neither Marsh nor Roche performs well in training camp and the preseason, the Steelers could turn back to the free agent market. Earlier tonight, we took a look at the top pass rushers who remain unsigned, and other players could of course become available via cut or trade.
Photo courtesy of USA Today Sports Images.